Belgian Waffle Works at Lake Arrowhead Village sits right in front of the lake where the Arrowhead Queen is docked.  You can sit inside the cozy old fashioned decor with historical black and white pictures of the lakeside or you can sit outside with heaters, watching passerby's, tourists and boat excursionists.
Waffles are served all day and there are sixteen ways to eat them.  There are lunch items, specials, hot and cold sandwiches, salads, a homemade soup of the day and appetizers.  It was a little after ten am on a sunny, crisp autumn Saturday.  The town was already bustling.
My sweetie pie ordered the Sweetie Pie: A Belgian waffle (their own exclusive recipe) baked with chocolate chips, topped with chocolate ice cream and smothered in chocolate sauce and whipped cream.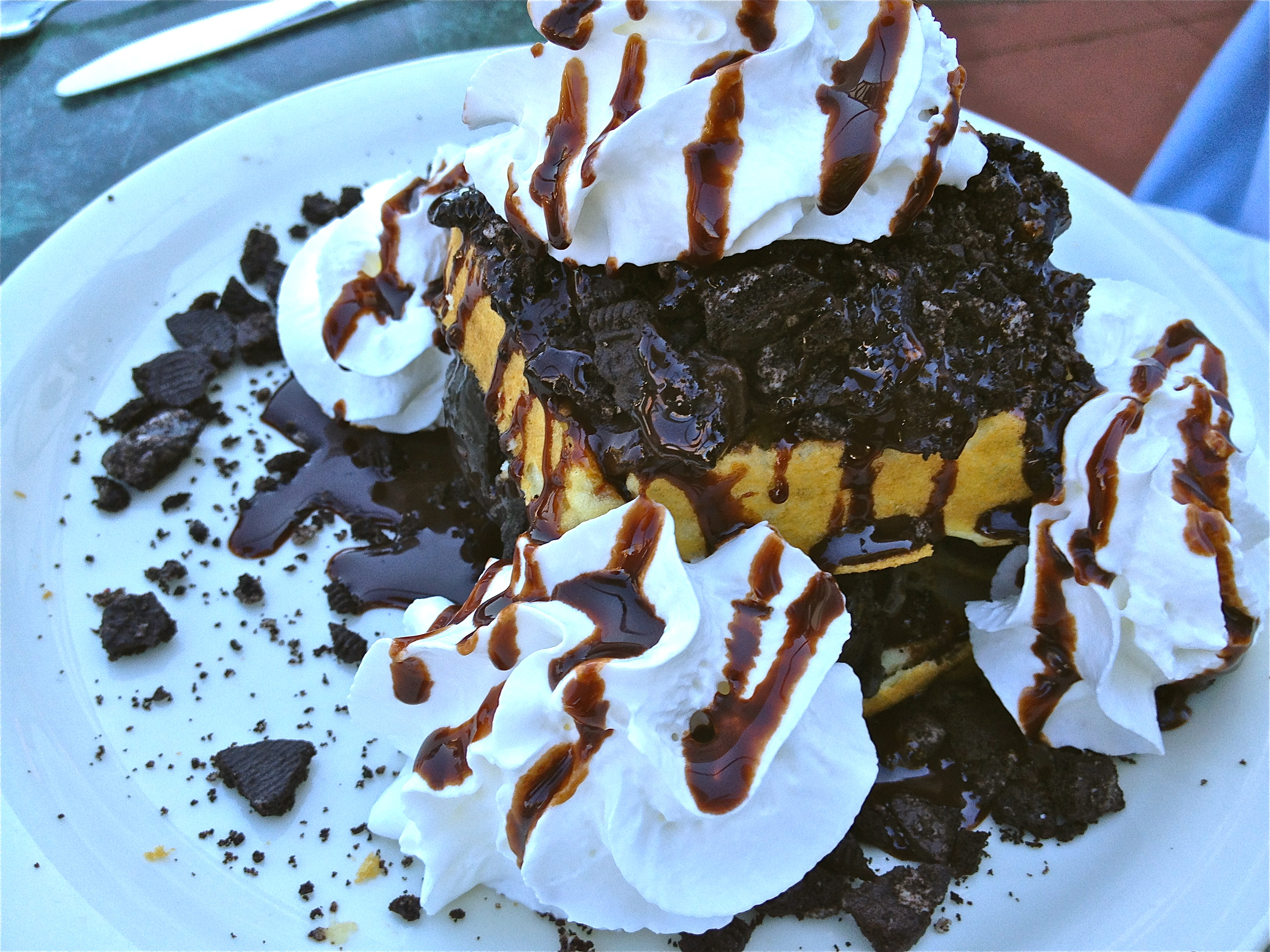 Vegans don't eat eggs, milk or butter so I had three choices: Oatmeal, a garden burger or a veggie sandwich.  Garden or Veggie burgers can be tricky – some brands use cheese or eggs.  The veggie sandwich was cold, consisting of avocado, bell peppers, onions, sprouts, olives, lettuce, cucumber and tomato.  You could choose white, whole wheat, sourdough or rye.  I decided I had a lot of veggies back at the treehouse (that's what we call our cabin) I could consume later and they were organic plus I needed something warm.  We were sitting outside, albeit cuddled up next to a roaring heater.
I chose Steel Cut Oats (after assuring myself it was made with water not milk) with warm spiced apples, golden raisins and instead of milk, I asked for soy milk (which I ended up using in my coffee).  I also ordered a side of fresh fruit.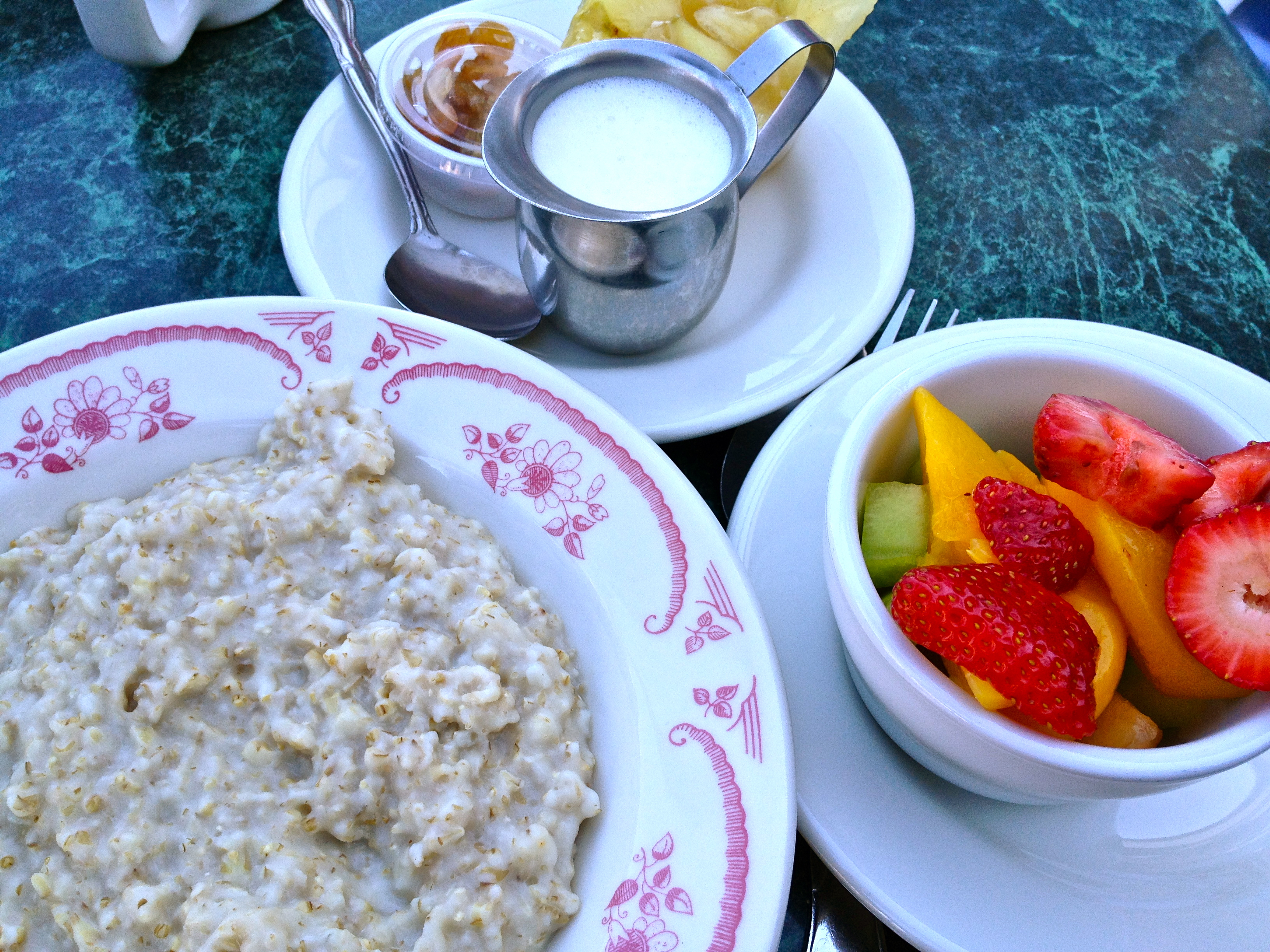 I piled on the fruit and it was sweet and filling.  I was fortified till late afternoon.