Last night we got to go to our first Duck game this season.  Although officially they started earlier, for us, it was our debut night.

 It was also Throw Back Sunday and the official first team from 1993-4 was invited and honored.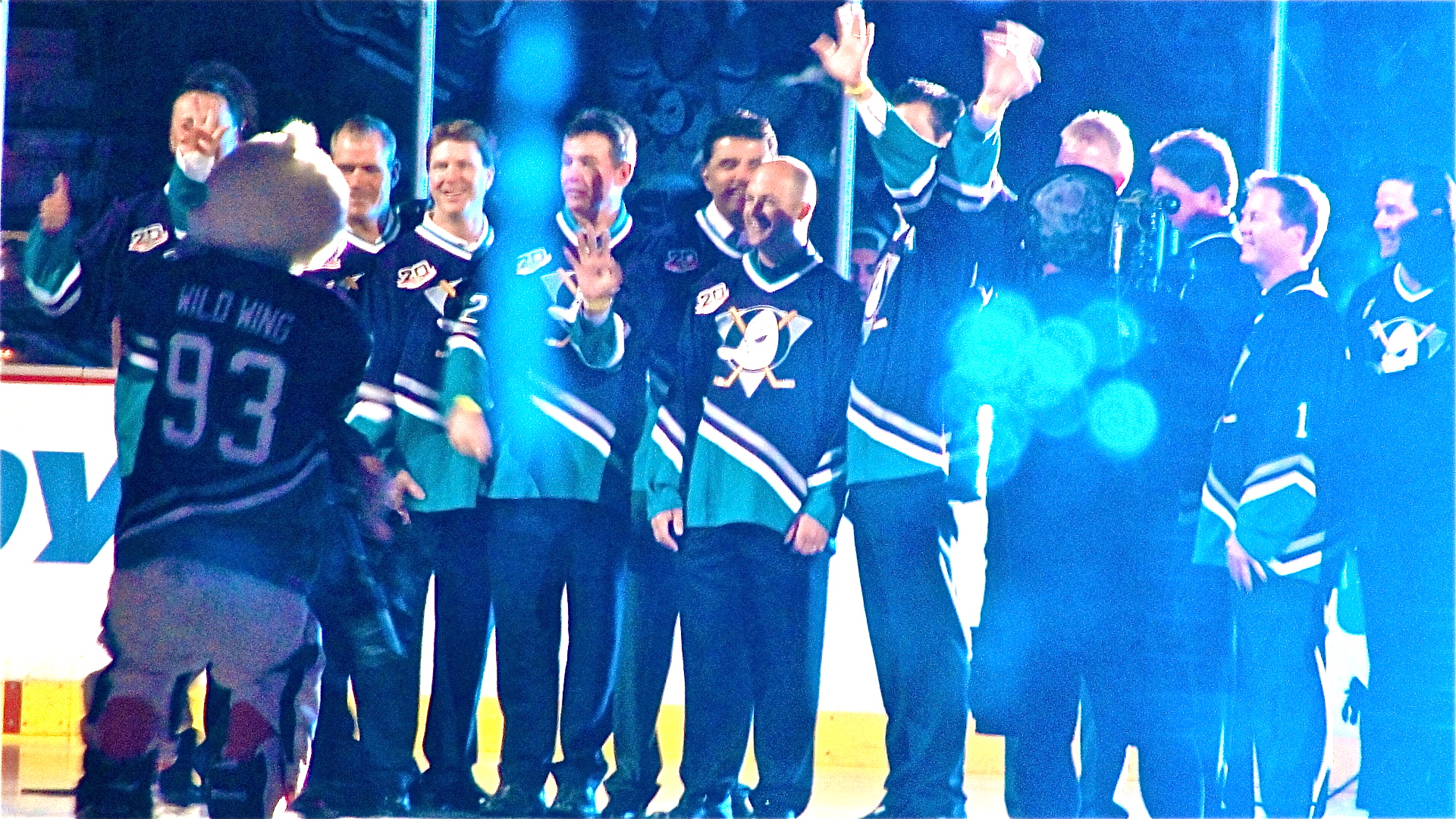 Sodas, popcorn and cupcakes were 93 cents but only at certain vendor locations and the line was insufferable, so we didn't splurge.  Instead, I had a chopped veggie salad, no dressing, about a third of a bag of roasted peanuts, we love cracking open, and a raw bar.  My better half had chili fries.  So as usual, there is something for everyone.