We have a medium to above average steak house nearby called  Prime Cut Cafe in the Century 21 Theatre location.  There are several establishments there and every once in awhile we will dine here.  They have reasonable ($20 – $25) three course dinners Sundays- Thursdays from 4-9:30pm.  We have never taken advantage of it yet because our latest outing was on a Saturday afternoon.  When we have come here with our children, the Fire Roasted Tomato Soup and Fondue are always a must.
Here is what we did have: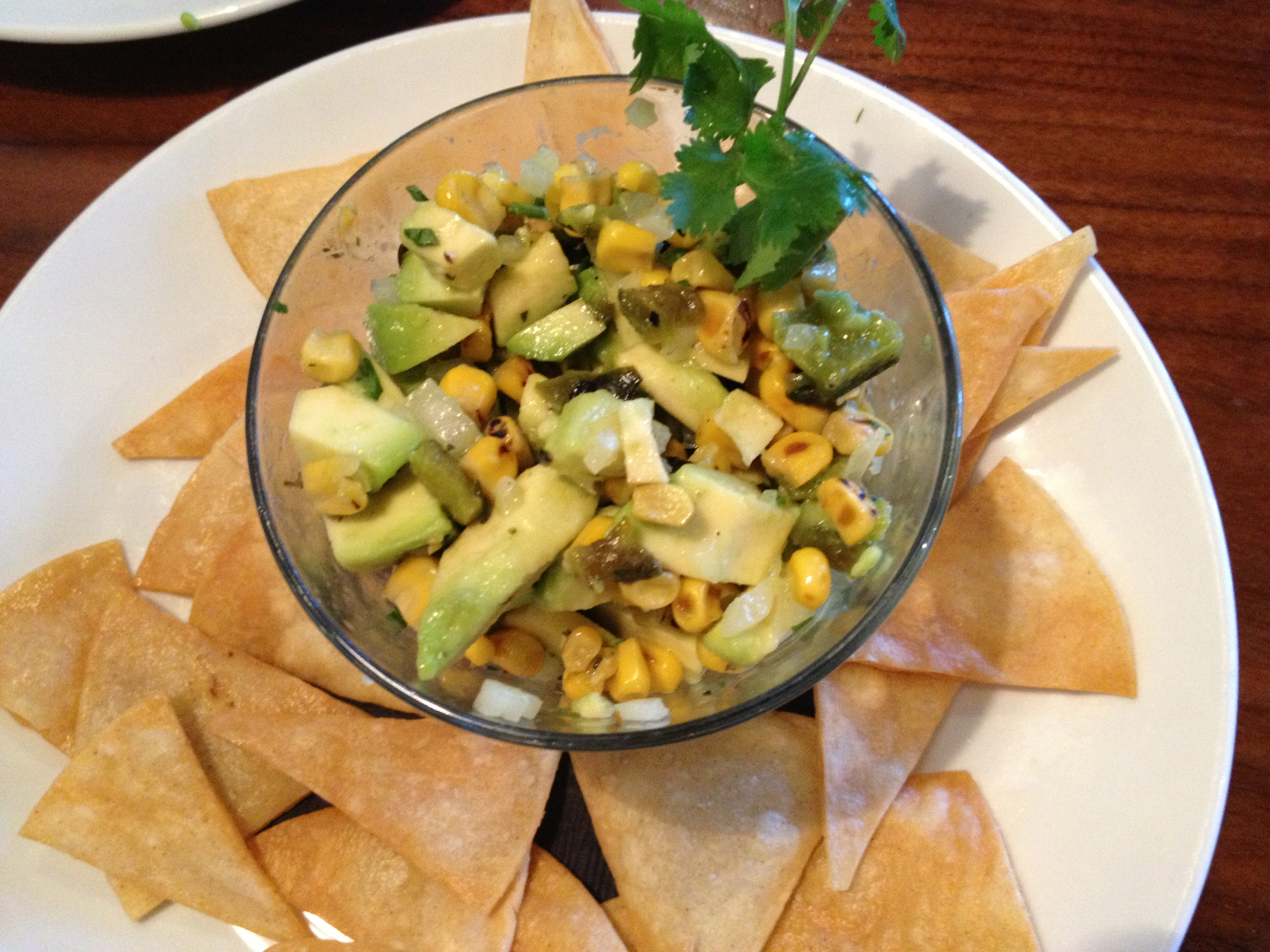 Fire Roasted Poblano and Corn Guacamole with Crispy Tortilla Chips
Rather than smashing the avocado, it was cut up into medium pieces and the corn was grilled and added a nice sweet touch.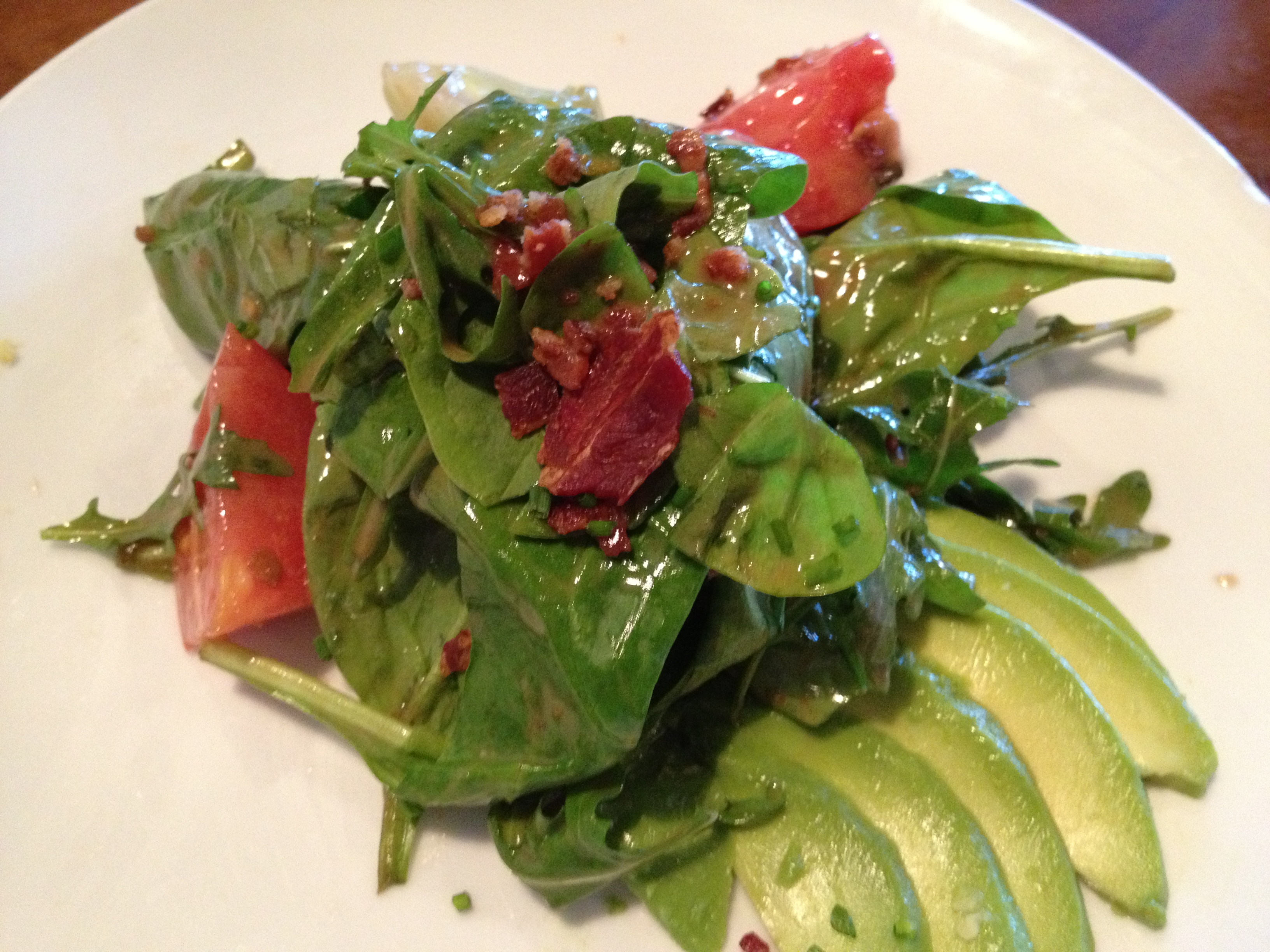 Applewood Smoked Bacon Spinach Salad with Heirloom Tomatoes and Avocado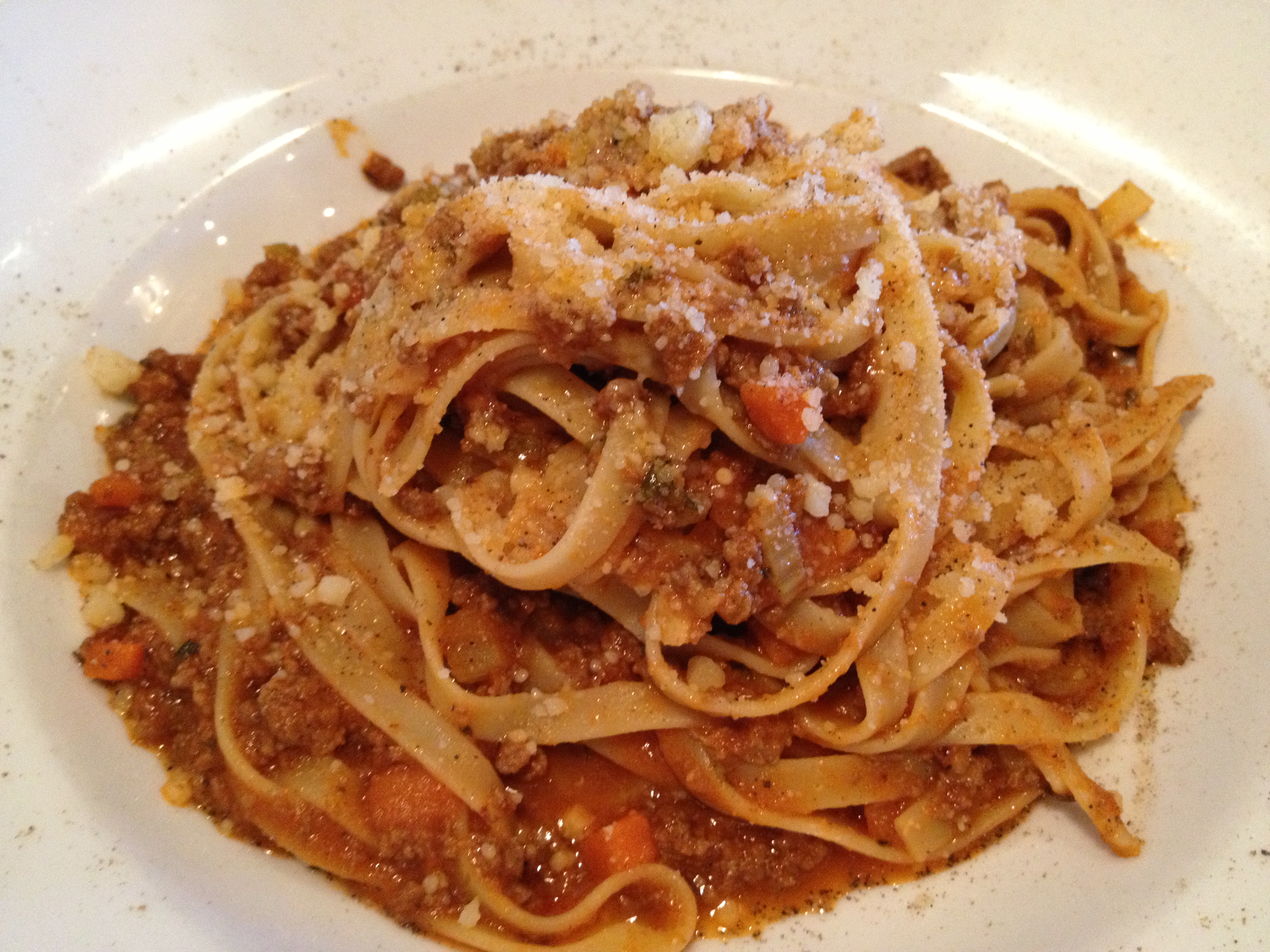 Fettuccini Bolognese – House ground beef, ripe tomatoes, garlic, italian seasonings and au-jus.
This was a very homey dish.  The pasta was freshly prepared and homemade.  The classic addition of carrots, celery and onion chopped small gave it an Italian countryside flair.  It was the best dish at lunch.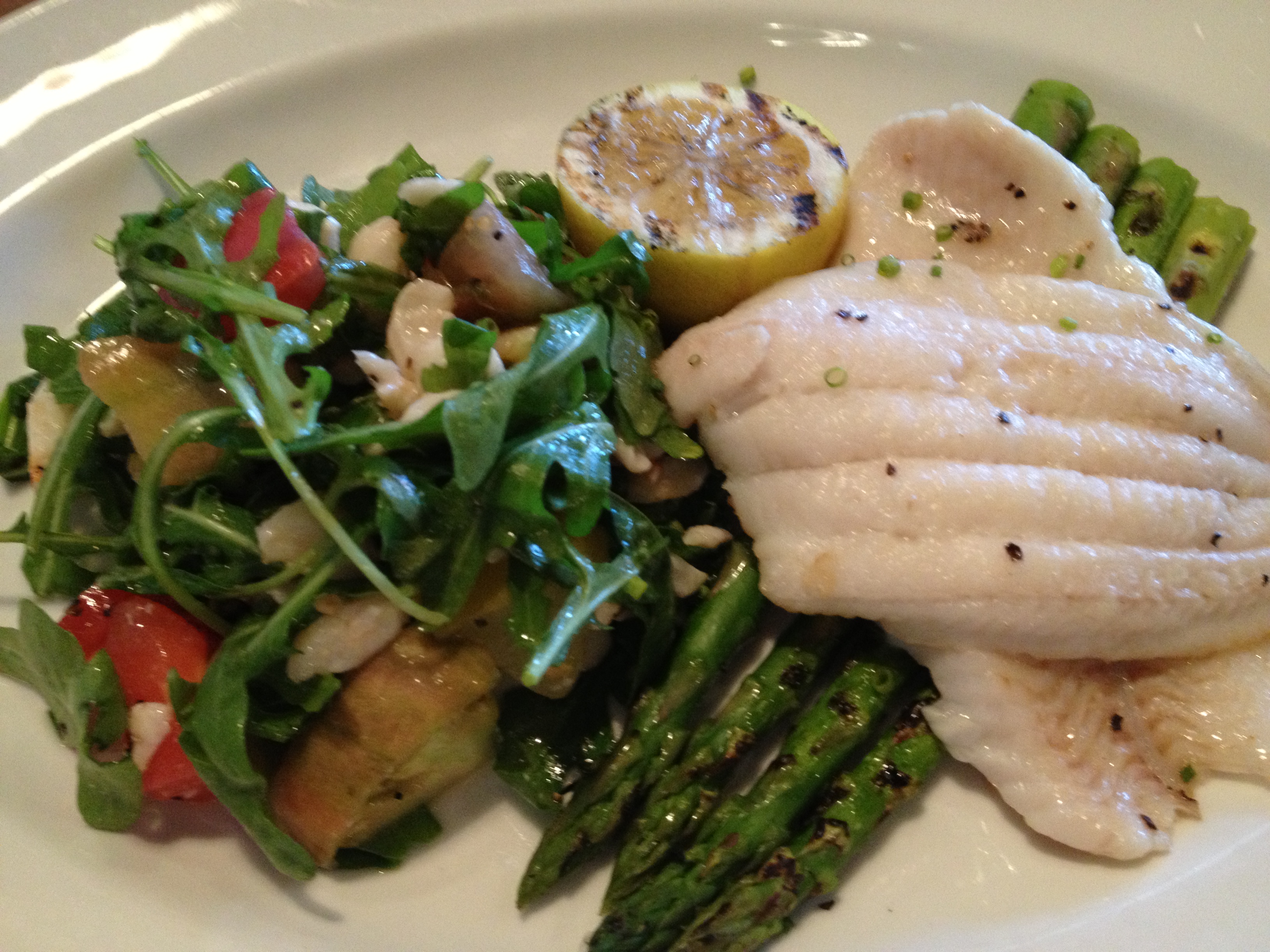 Alaskan Cod with Summer Salad and Grilled Asparagus
I wouldn't order this again because after making Alaskan cod in my own home I realized I just don't like the texture.  Everything else on the plate was good though.
No dessert for us here, instead we went to Coldstone and took home interesting combinations and add-ins made our way.  I had Cake Batter ice cream and truly I cannot recall what I added in but I ate all of it so it must have been delicious and cooling.