Various night shots of Vegas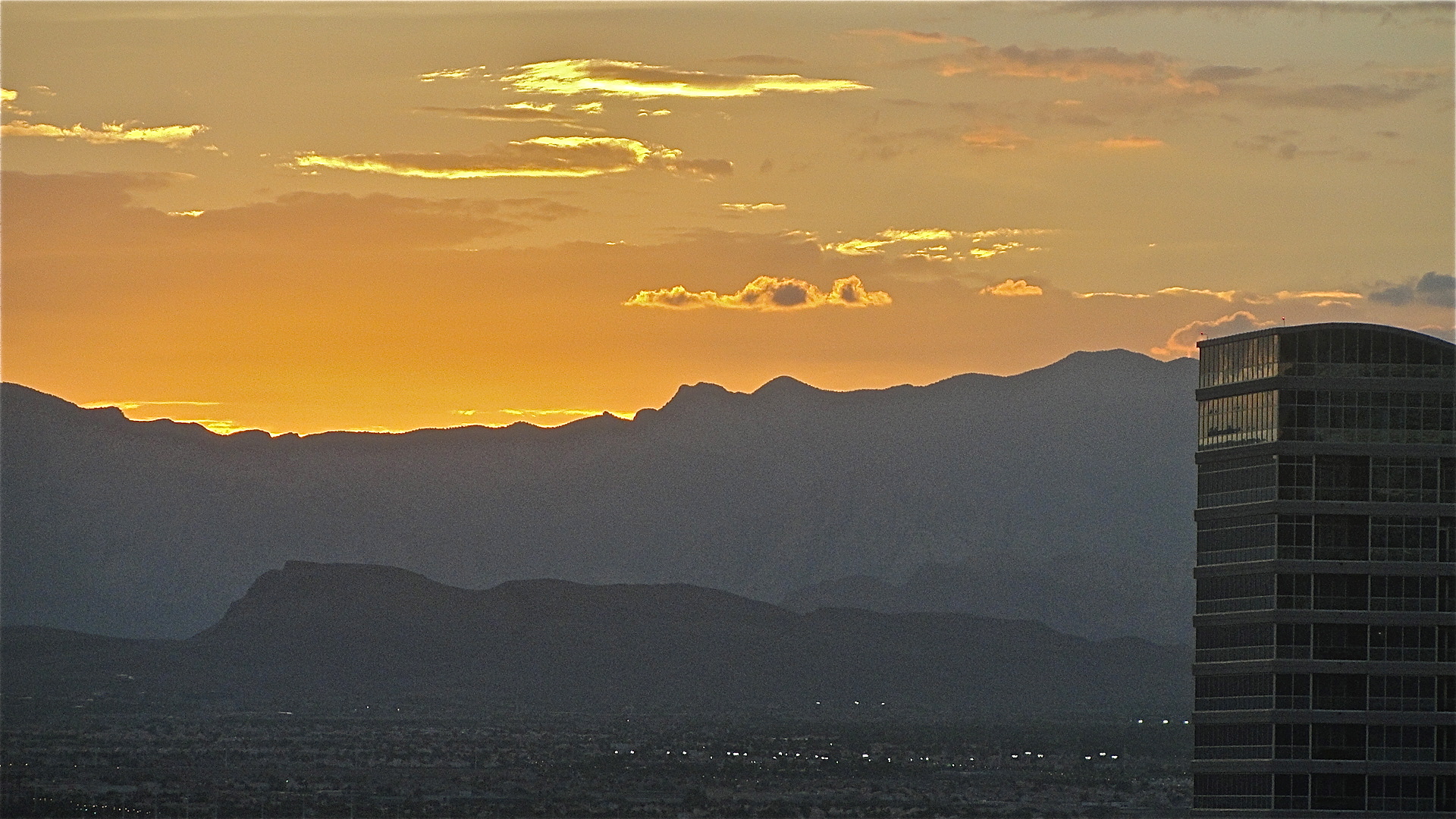 What I love about the desert are the sunsets behind the mountains.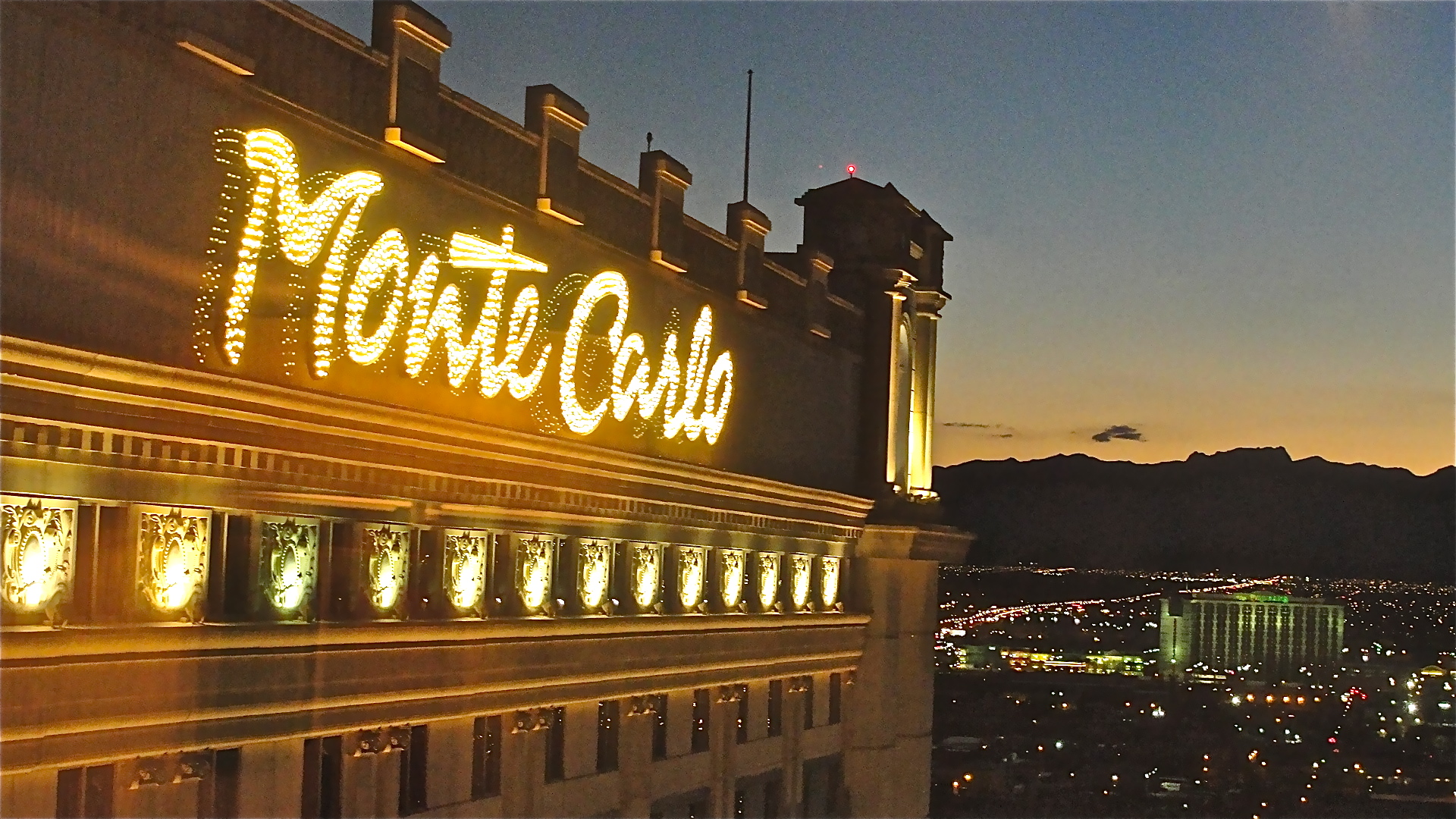 We stayed at Hotel32 which is basically the 32nd floor of the Monte Carlo.  This is a shot from our Loft window.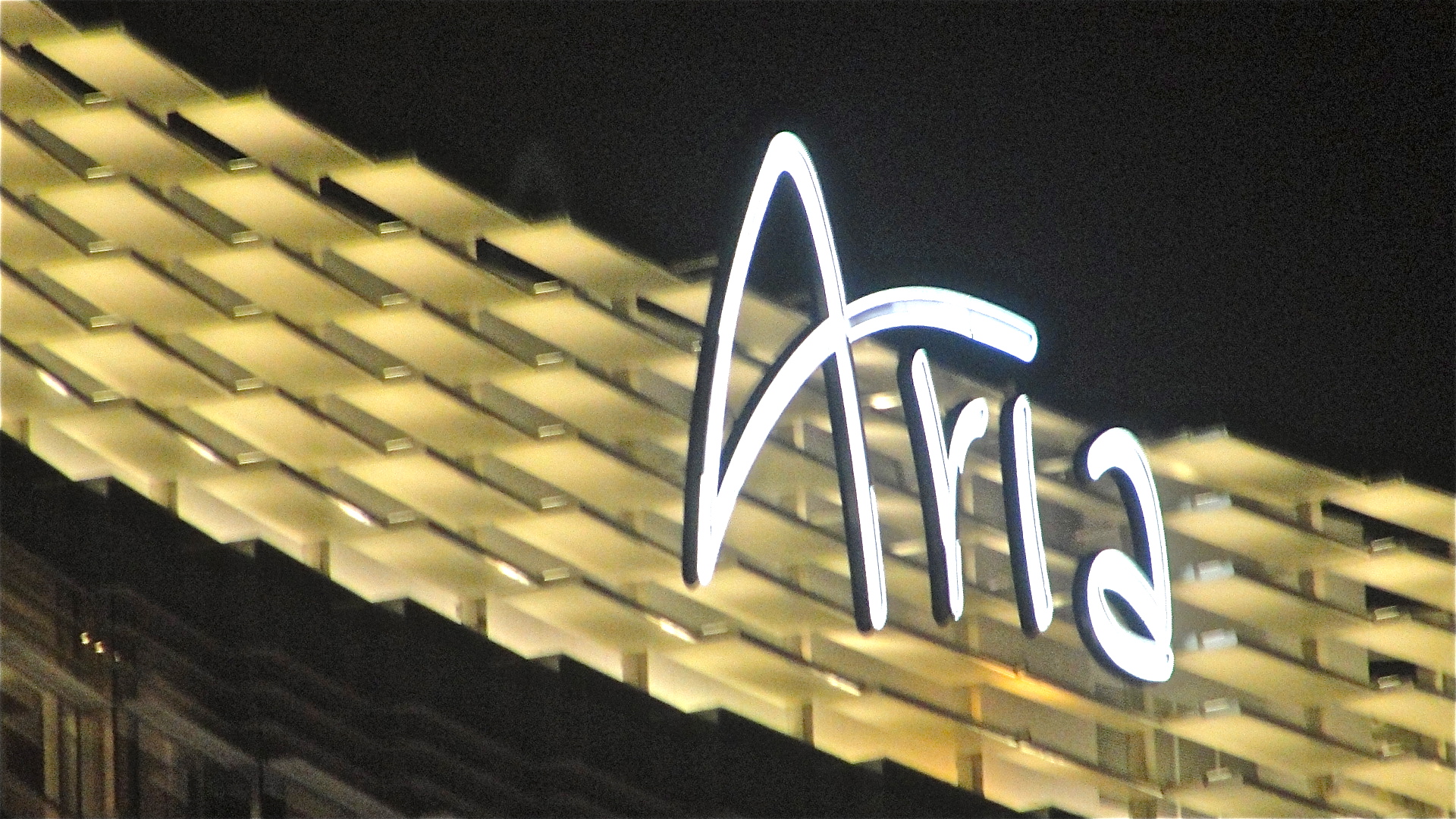 From our 32nd floor vantage we took in the architectual masterpiece which is the new Aria Hotel and Casino.  These are the top Sky Tower exclusive rooms I zoomed in on.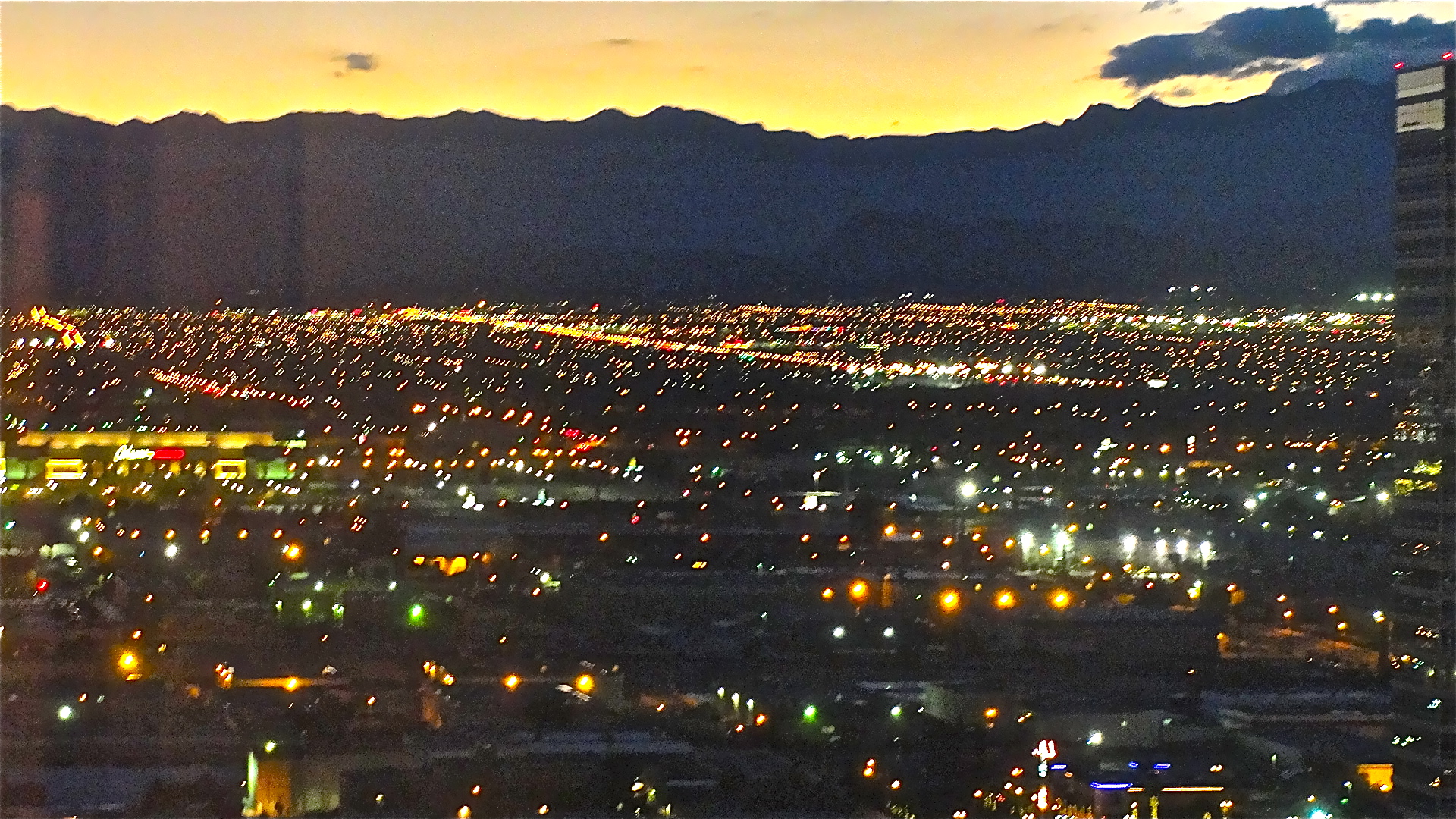 The view and air is clean and contrasts with the "Sin" that dwells within.