Safe and sound and on the ground.  Back from Las Vegas but a ton of pictures and comments and reporting back to do.
Jean Phillipe Patisierres are everywhere upscale or new on the strip.
 Is this art or is this chocolate in the making?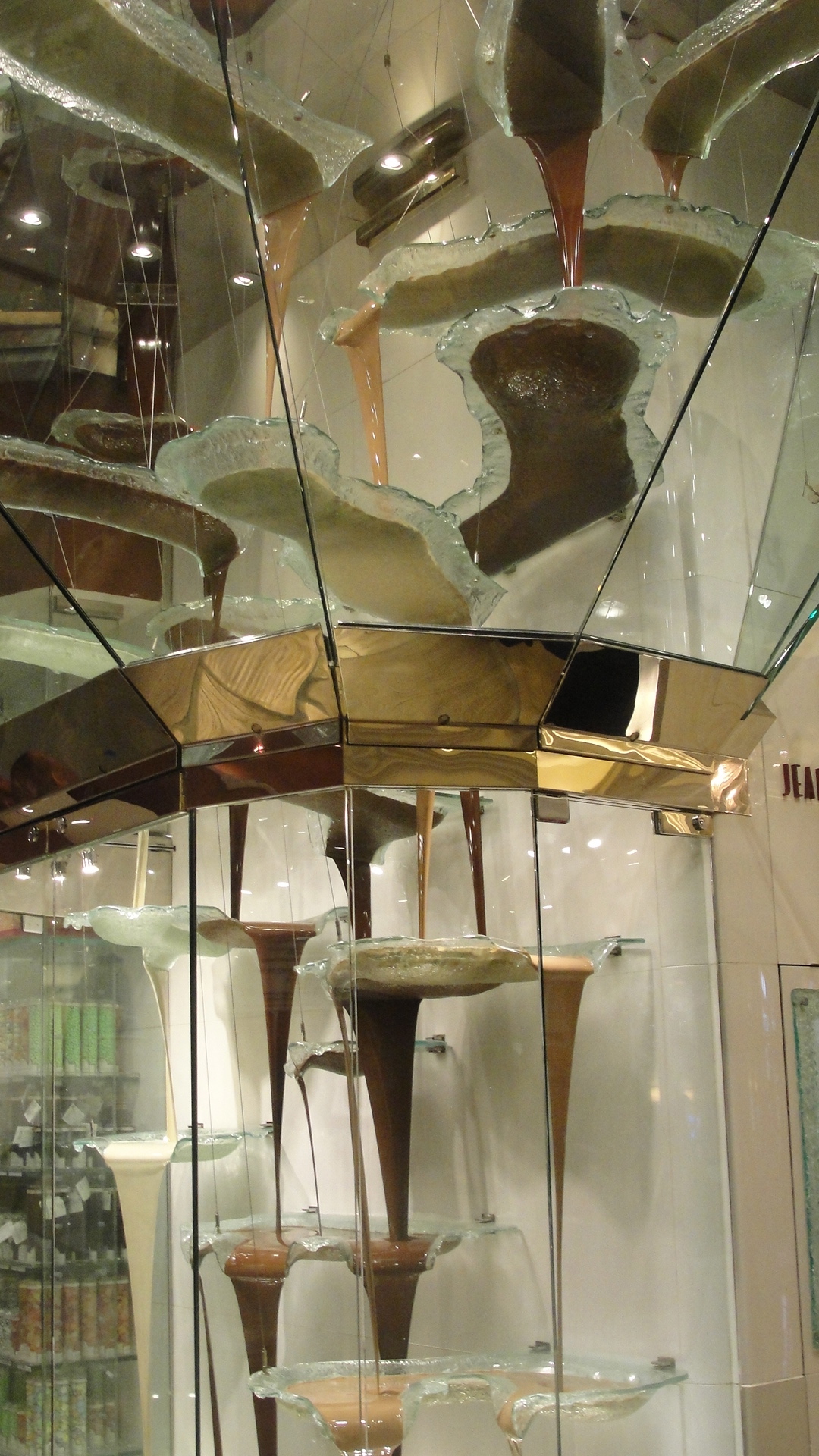 Atop is a glass ceiling with artful blown glass dishes holding and pouring four different types of chocolate then proceeding down walled glass shelves that drip to bottom and then recirculate like a fountain.