Cafe Lafayette is located on Main St. at the beginning of your tourist trail down to the Seal Beach Pier.  The place is decorated simply with black and white photographs of Paris framed in black.  The service is attentive but not intrusive.  They serve breakfast, lunch and dinner with an extensive menu for each that is sure to please everyone.  Fresh French bread daily.
Breakfast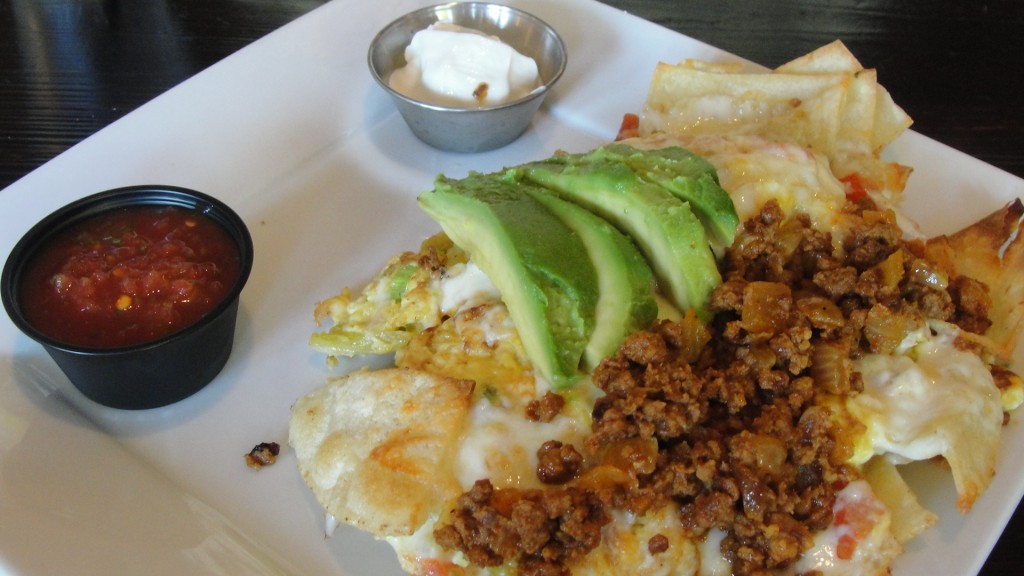 Chilaquiles – corn tortillas, scrambled eggs, tomato, green onion, chile and cheese.  Topped with avocado and chorizo.  Sour cream and fresh salsa on the side.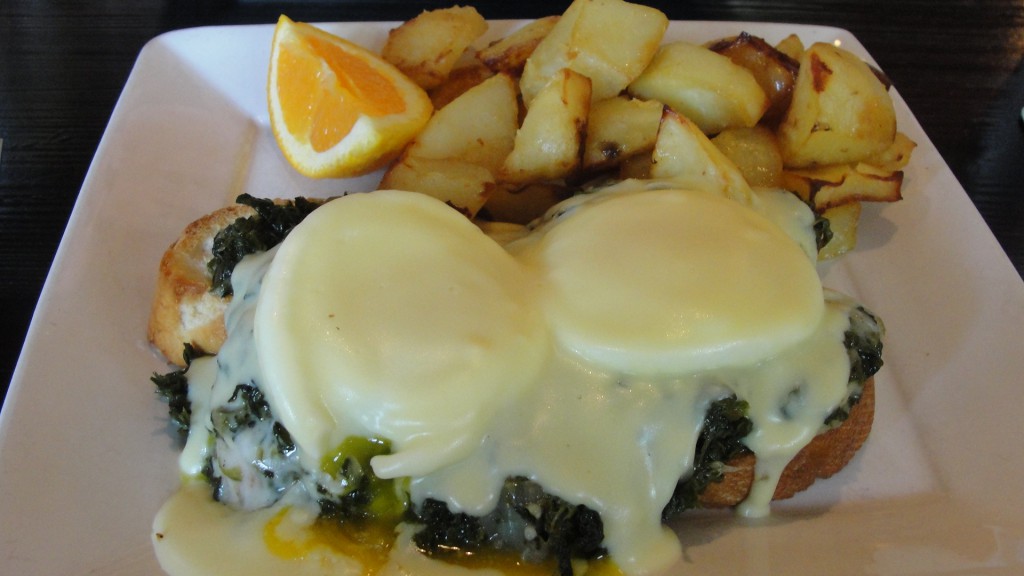 Eggs Sardou – Two poached eggs with spinach, cheese and Hollandaise sauce over toasted French bread. With the best tasting potatoes ever!