MUCH ADO ABOUT NOSHING
I don't know what got into me today but I had an organic sweet potato for breakfast, roasted with organic coconut oil, dried rosemary from our garden and Himalayan pink salt.
For a snack, I combined cut up, organic red kale (minus the vein or center stem) with organic coconut milk, chia seeds, goji berries, cacao and maca with a hint of stevia to sweeten the deal and consumed a green fiber filled and organic everything smoothie.
For lunch, I ingested one whole organic peeled eggplant cut into bite-size pieces, dredged in organic turmeric, salt, ground chipotle chile pepper and cumin, roasted along with some cut up organic yellow onion again in coconut oil.  Yummy.
And for some reason, my dinner resembles dessert.  Organic strawberries with vanilla balsamic matched up with Koko's coconut cream gouda.
I guess Monday is meatless but I didn't plan it, my body urged me to purge.  Bon Appetit!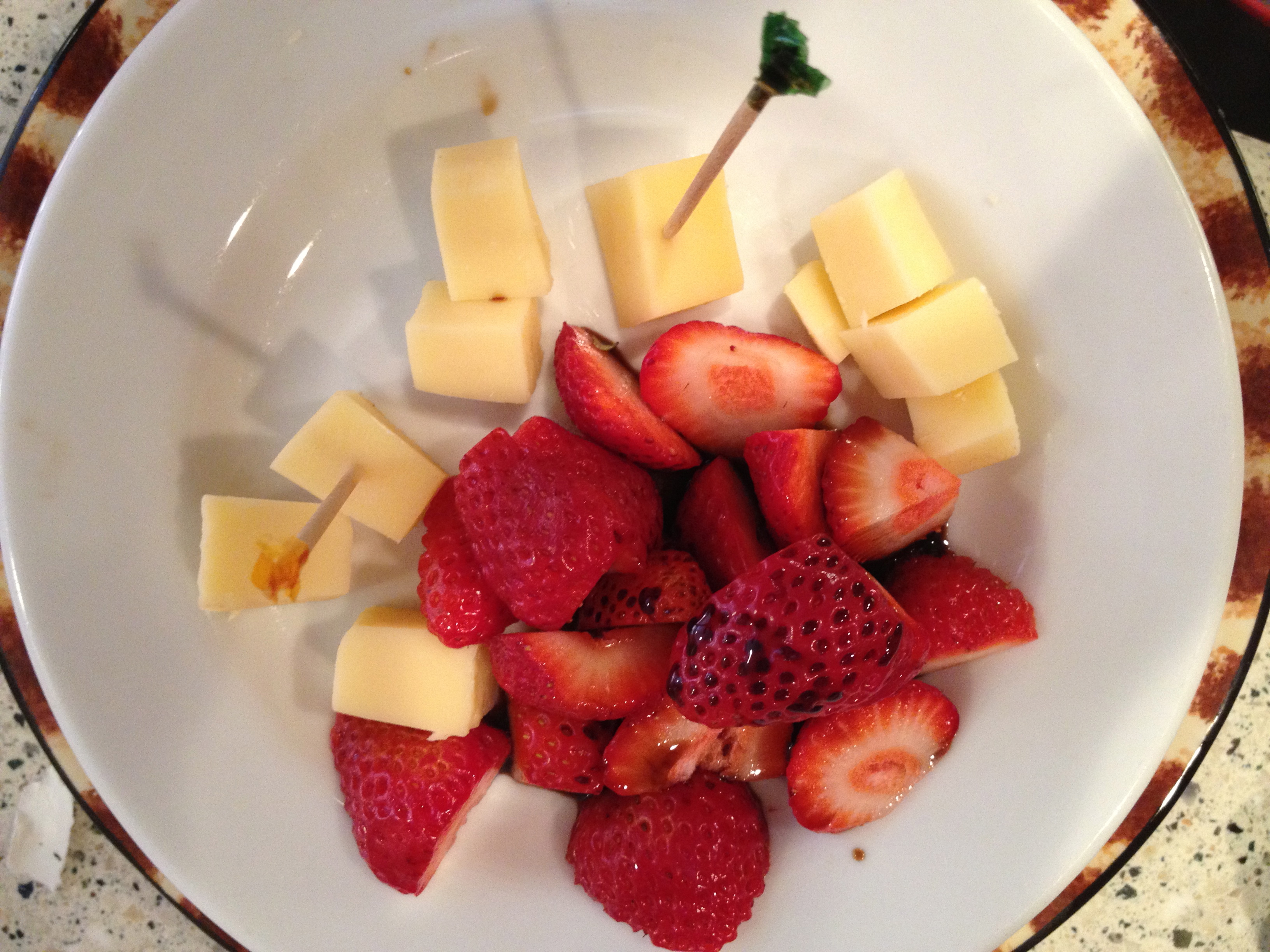 Pure Coconut Bliss All Day!
For tomorrow, since I am on a roll – I am roasting up some organic zucchini and organic leeks, cut up and mixed up with organic coconut oil and hot curry powder.  Also, organic broccoli with leeks, coconut oil, garlic cloves, red pepper and salt.  I might add a little acid like lemon juice towards the end and accompany the roasted crucerferous veggie with Bucheronde (a Brie/Camembert type) cheese and some sesame seed crackers.
If I feel the need for dessert later, good old rich and creamy goat cheese plain yogurt works for me.  I add lots of organic cinnamon, a few drops of stevia and organic raw red walnuts snapped into tiny pieces with my fingers.  Organic blueberries are at the ready if I elect to add those too.
Last night, I ate an organic green leaf lettuce chopped up with organic feta, sun dried tomatoes, Kalamata olives, tortilla strips, organic lemon juice squeezed fresh, organic olive oil and Himalayan salt.
By posting this, I hope to inspire but also continue my healthy journey.