At this time of year, the mock pink flowering plum and mock white flowering pear trees that give no fruit (hence the moniker, mock) are in ravishing full bloom.
Pittosporum Victoria Box variety borders our property line with an intoxicating scent that if I could bottle, I know would make a fortune.
If only the Internet had smellavision!
Anyone whom has visited us in March comments on the deliciously sweet floral and powerful perfume that pervades our drive as you saunter up to our door.
Busy buzzing bees swarm under the tallish trees of this cultivar with sprawling limbs.  The bees labor industriously and noisily all day.  Their humming is sweet honey, indeed, to my ears.
One year, I didn't hear the bees and I was concerned.  It puzzled and perplexed me.  I complained all that year of how worried I was for the state of our planet.  I cannot tell you how relieved I was the following spring when I heard them being employed again at retrieving pollen on our evergreens once more.  When I listen to their song, I know all is well with the environment in our world.  Bees are our first indicators of trouble or vitality in the gardening universe.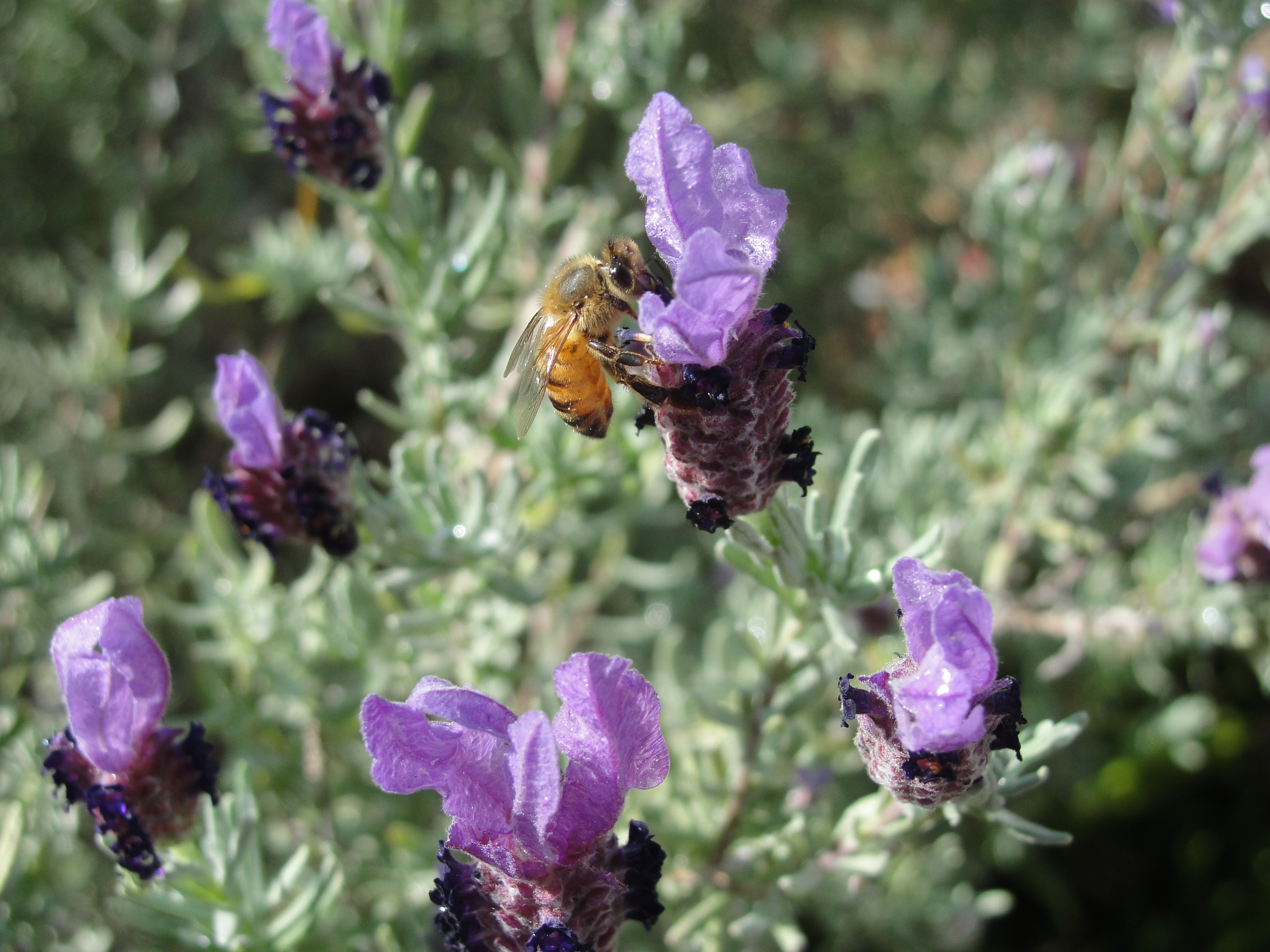 French Lavender and busy bee
Essential oils from our English and French lavenders enhance the bouquet outside our front door.
Climbing pink jasmine and every color of freesia bloom and emit punches of distinct fragrance.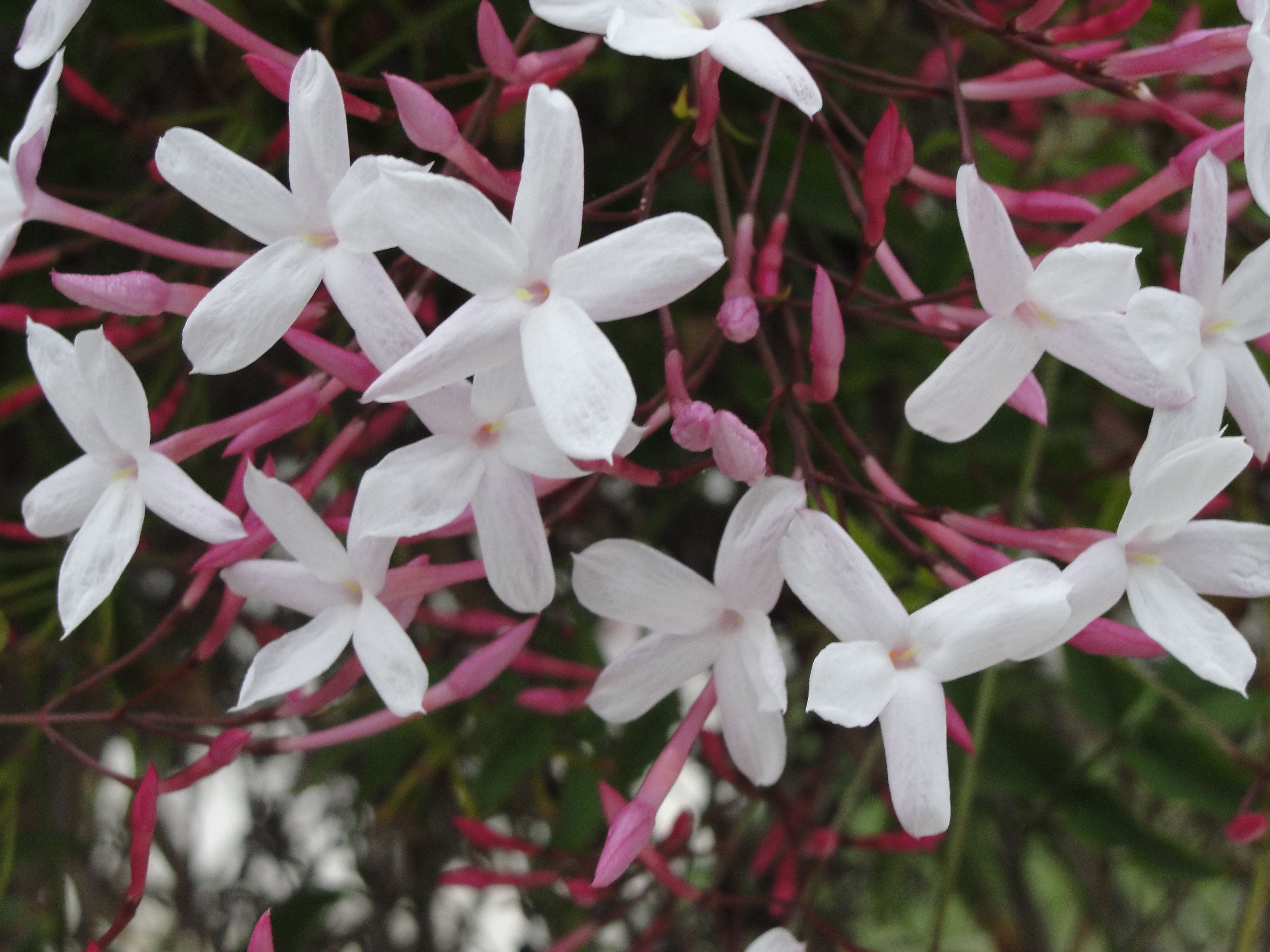 Climbing Pink Jasmine
Violet hyacinths jut out unexpectedly and create their cacophony of scent under ferns and alongside our spicy smelling swath of rosemary bushes.
In the evening, our night jasmine opens and releases its sweet odor right under our bedroom balcony slider door.  I like to leave it open for the breeze and the scent.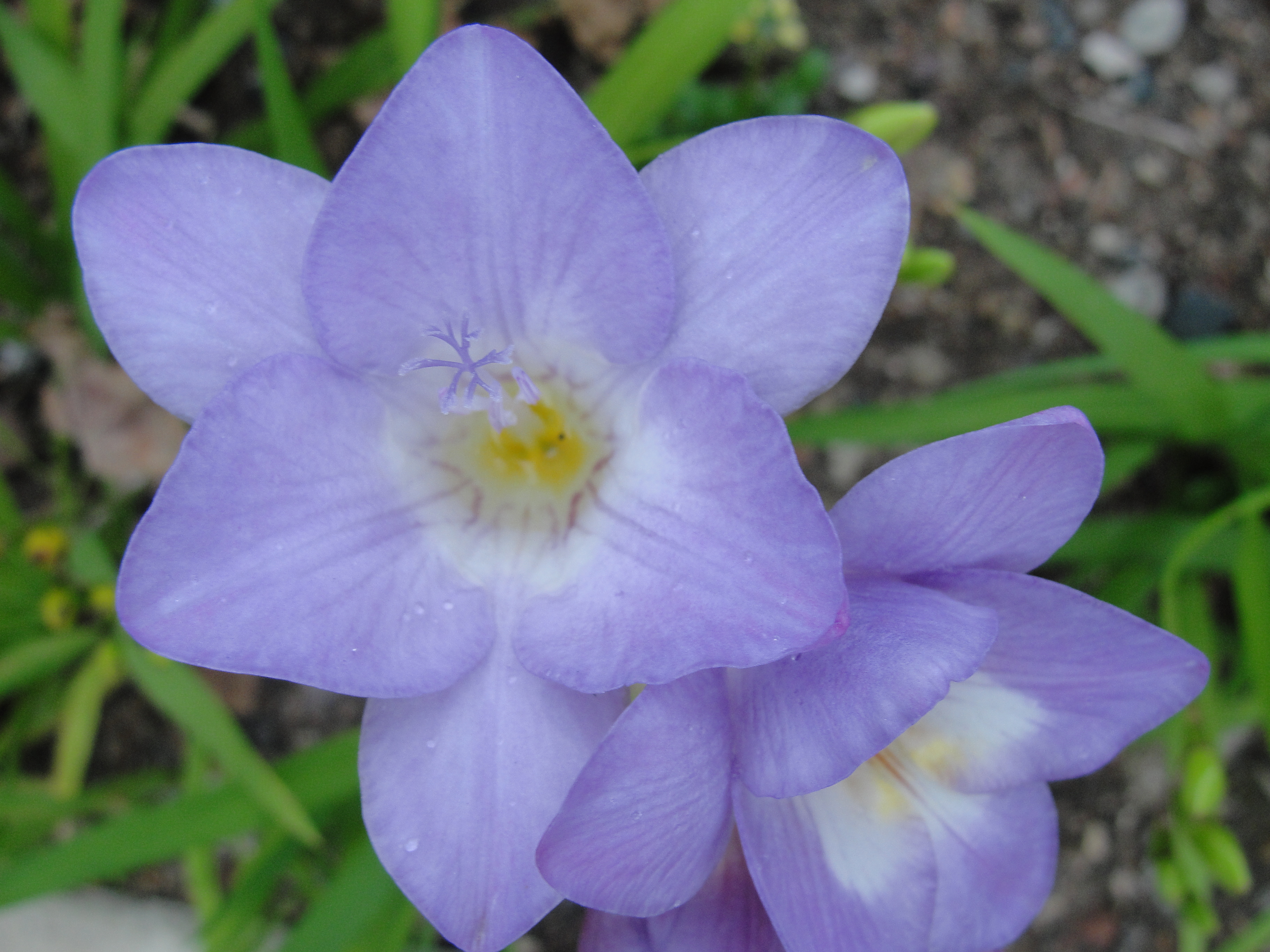 Freesia
 It's a symphony of aromas at my residence this month and I am in perfume utopia!