Time to plant some flowers before the rains come again.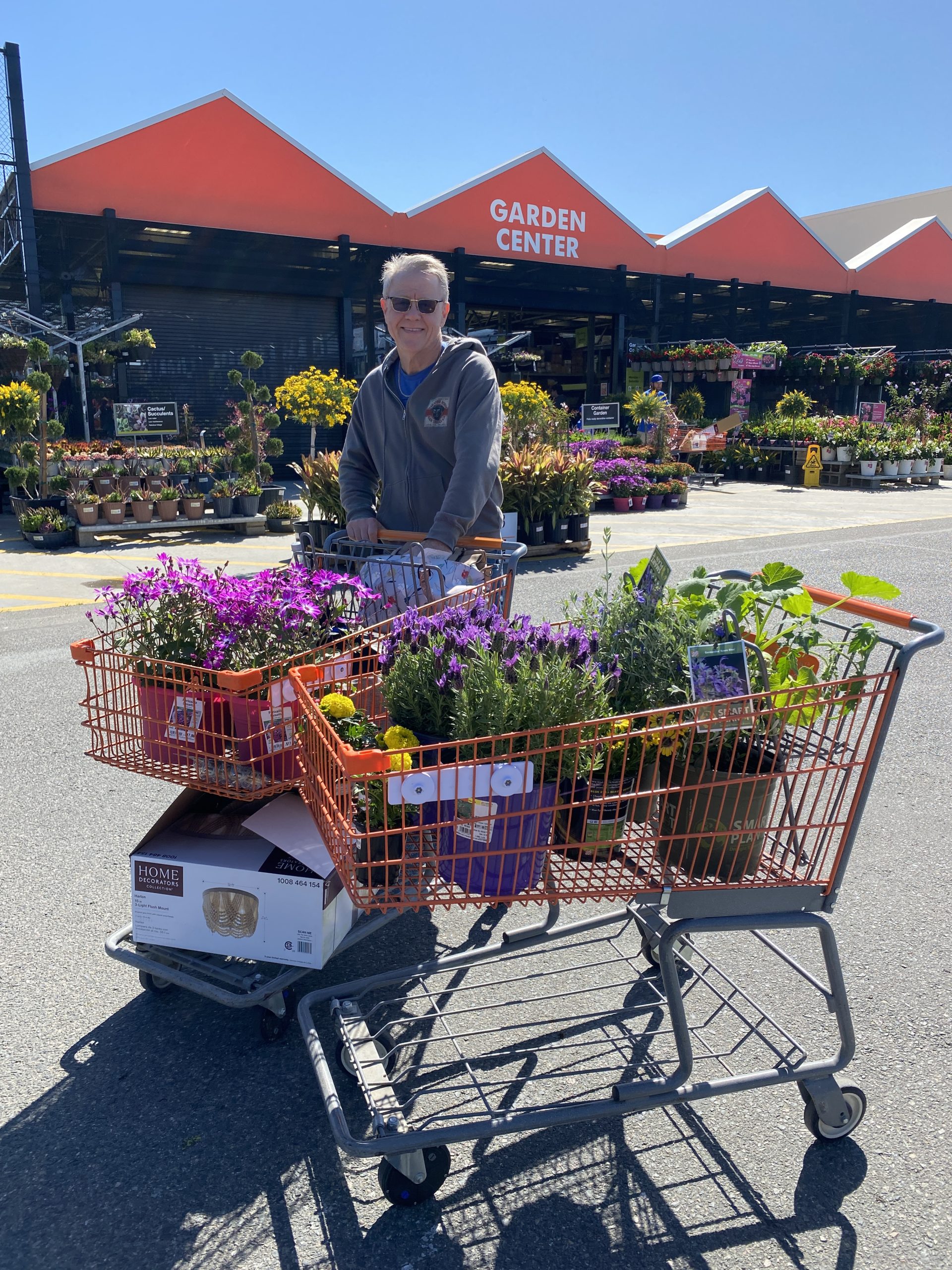 Some purple and yellow color for the front door, including 2 early girl tomatoes and 2 organic zucchini. Lavender, mums and drought tolerant plants may be moved from pots to ground later next month. Meanwhile, our winter scene in Running Springs is dour. Another snow dump of maybe 2-3 feet expected this coming week.
The evenings as of late are deliciously sweet and intoxicating with the pink jasmine and pittosporum Victoria box variety fragrance and during the day they are both full of bees. Freesias from years gone by blossom but do not scent the air anymore. Their light purples, lemon yellows, vanilla and coral colored blooms still big and hardy for vase cuttings. Meanwhile, the azaleas in all hues are bursting and our many geraniums are ramping up for the warmer weather with early budding and blooming.
The rains have been good to wild flowers too; especially yellow sour buttercups, orange poppies and any number of dormant seeds including angelic blue lupines hills covered in malachite green grasses. The snow capped mountains beyond form a backdrop of white dripping down as the elevations lower like melting ice cream. All of this against the bluest skies dotted with bright cotton clouds. It's a springy, lovely day for gardening and I can hear birdsong calling me to wrap this up and join Mother Nature outside.
Time to plant some flowers before the rains come again.