Sometimes I just don't get a chance to eat lunch and I have a lunch/dinner and dessert for "dinner".
For breakfast, I ate an organic peanut butter (crunchy) and jelly (no sugar, just raspberries) sandwich made with Ezequiel's bread which had a lot of staying power for my workout and activities throughout the day.
For lunch/dinner, I made a vegan Caeser salad. I had prepared the dressing and the topping the day before. Deliciousness without the anchovies or Parmesan cheese. I added a few fried onions (a guilty pleasure) from a store bought bag.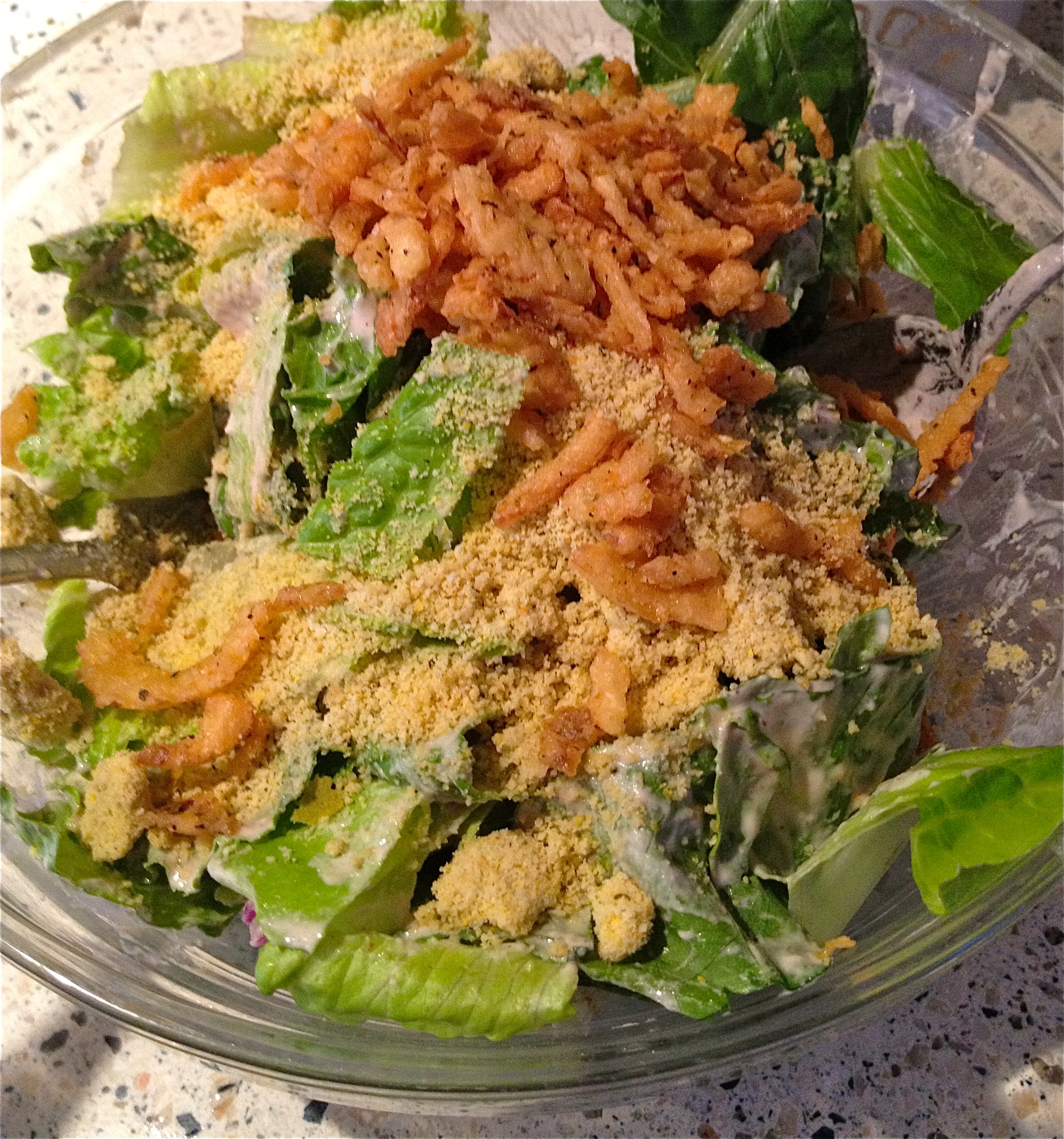 Meanwhile, I had prepped my vegan gluten free (cornmeal crust) pizza with a generous whollop of organic jarred pizza tomato sauce, vegan mozzarella shreds, cut up organic Kalamata olives and rustic, grilled artichoke hearts from a jar filled with salted water, not oil.
For dinner, I have to admit I enjoyed some bruschetta without cheese with my husband and some gnocchi in fresh marinara.
Dessert was unsweetened coconut yogurt with crushed up vegan cinnamon cookies, stevia, cinnamon extract and chopped, organic red walnuts.
I know. I can eat.