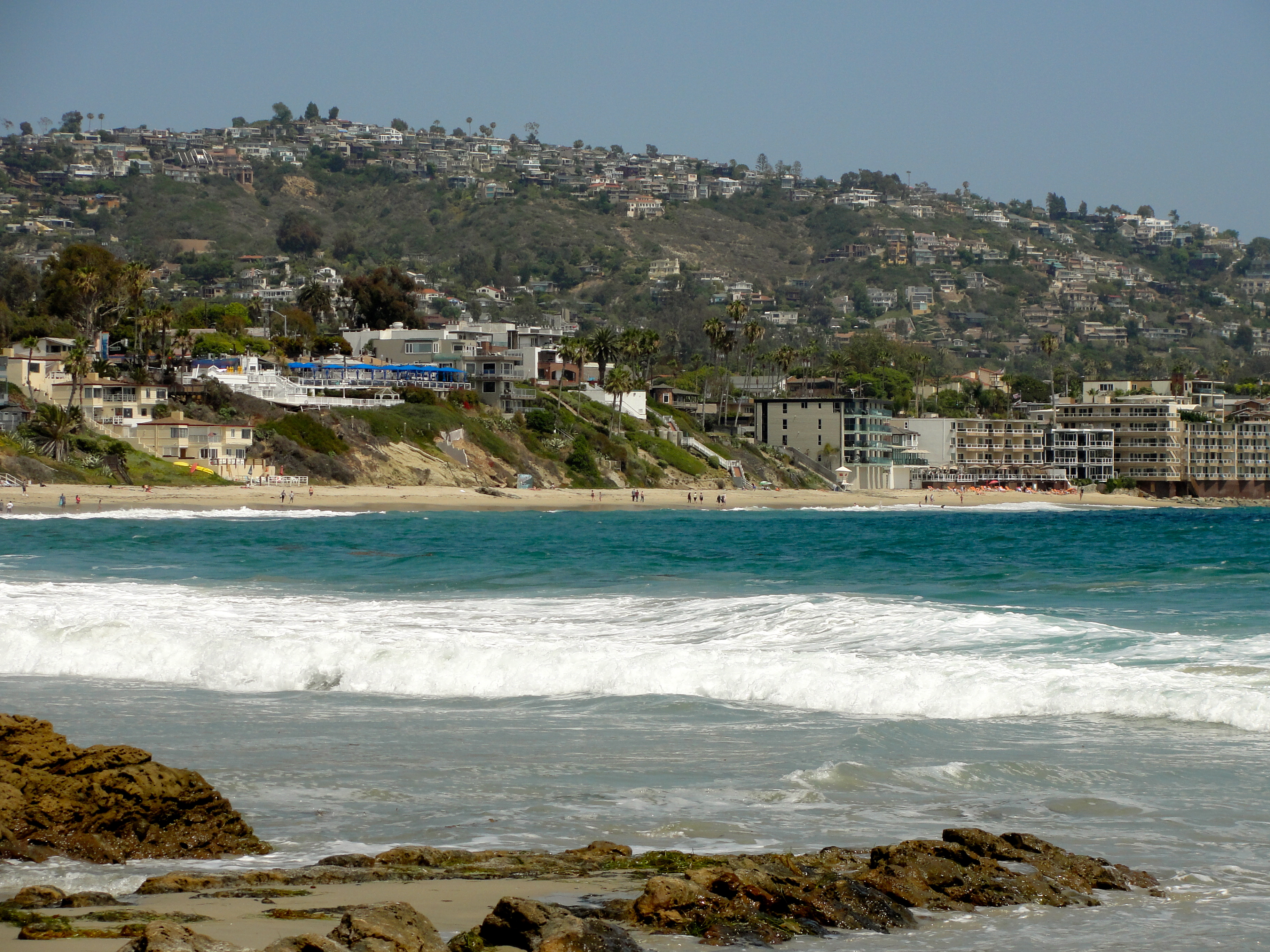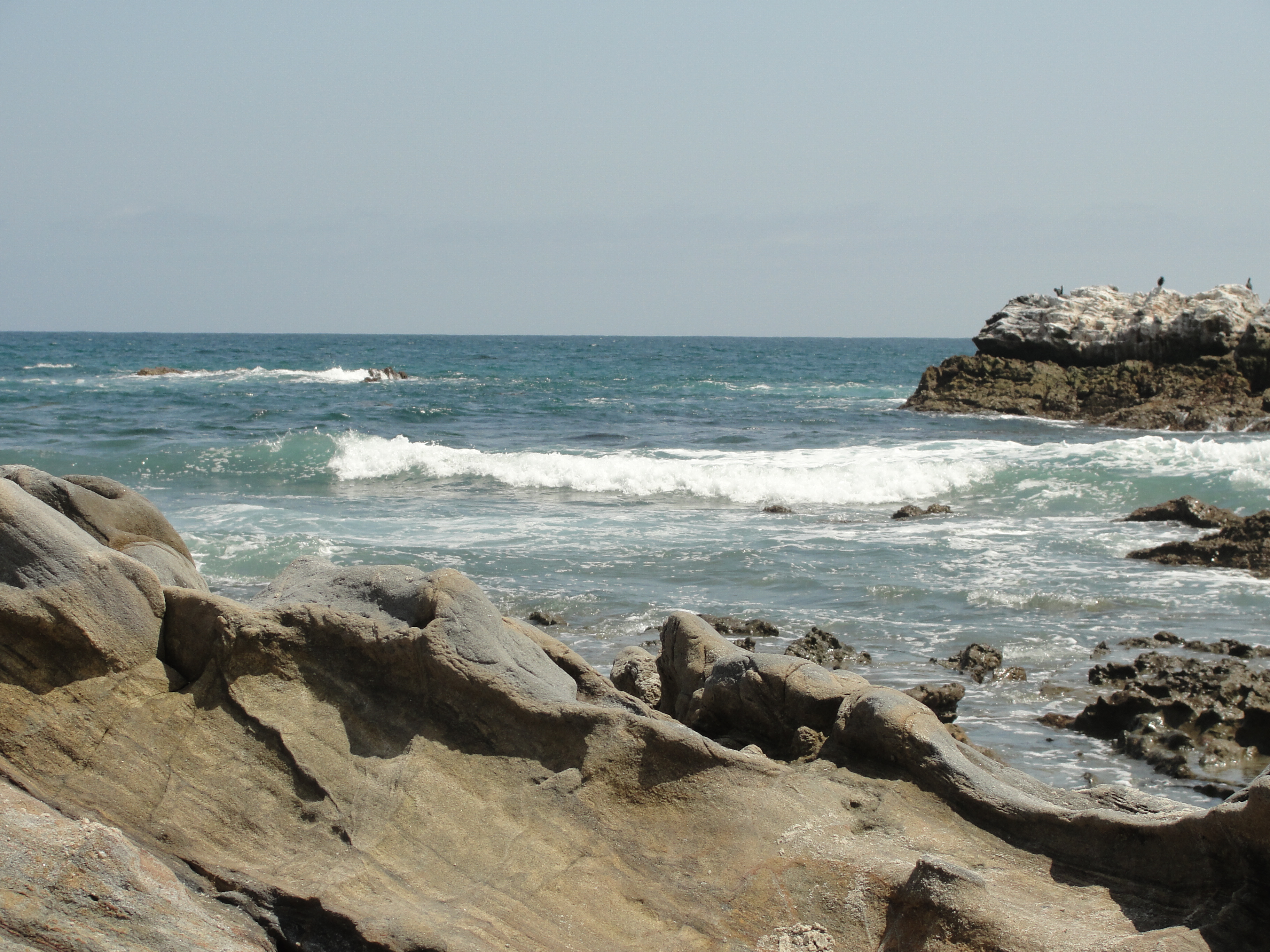 What is unique to the OC is you can drive into LA and visit Hollywood, Universal Studios  and other tourist attractions or you can stay in the area and enjoy family friendly parks like the original Disneyland or the very first theme park, Knott's Berry Farm.
E went up to the mountains and lake while V, I and Cindi went to Laguna Beach. Perhaps the most scenic coast this side of the Pacific. We dined outside on the patio at the infamous "Las Brisas" and explored the tide pools.
Cindi absolutely LOVES the beach and seems to be a natural beachcomber.