At the Museum of Modern Art in NYC with BFF we enjoyed the enclosed sculpture garden, shopping and eating at the most fabulous The Modern Restaurant.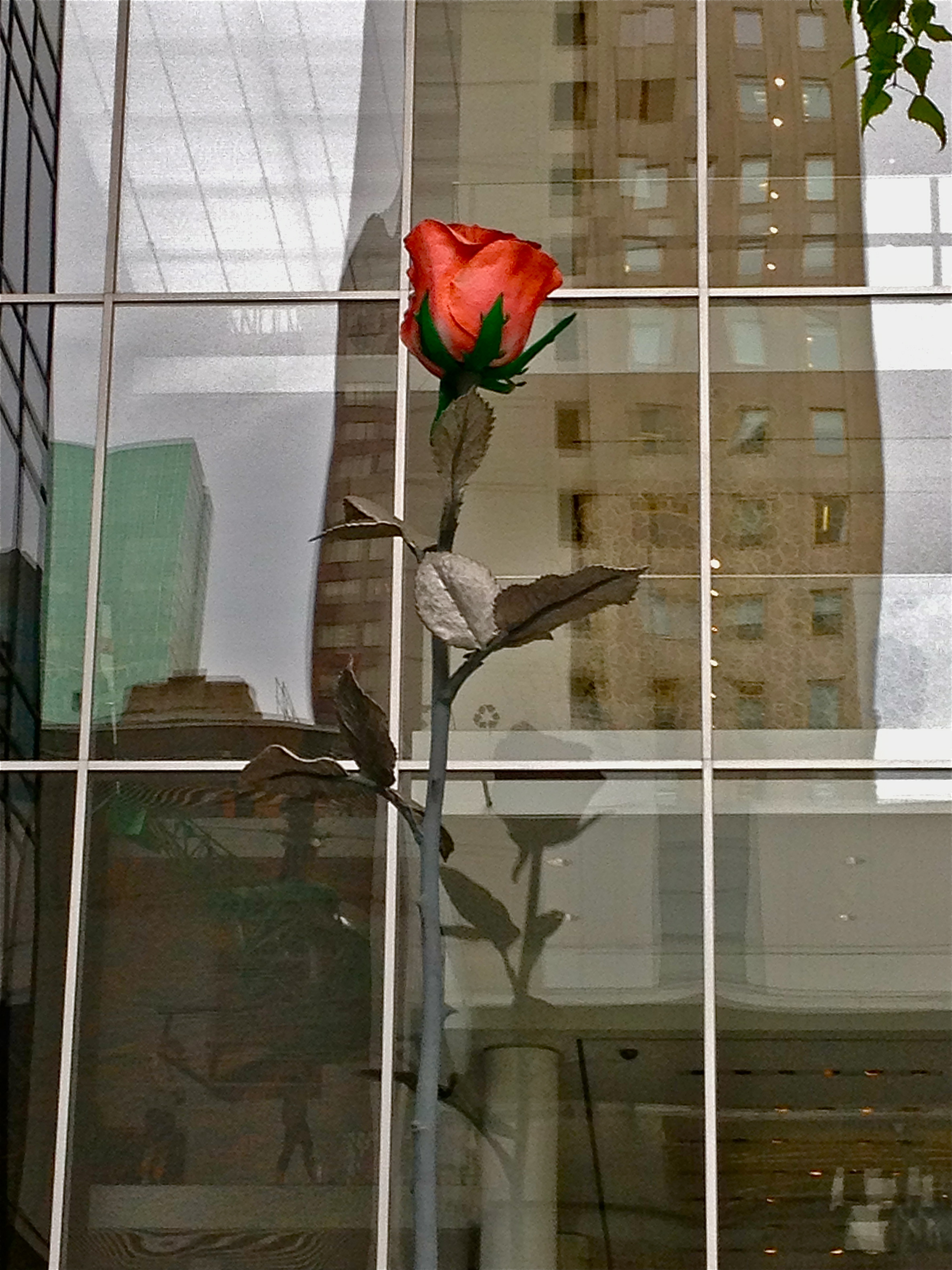 A three story rose amongst skyscraper reflections.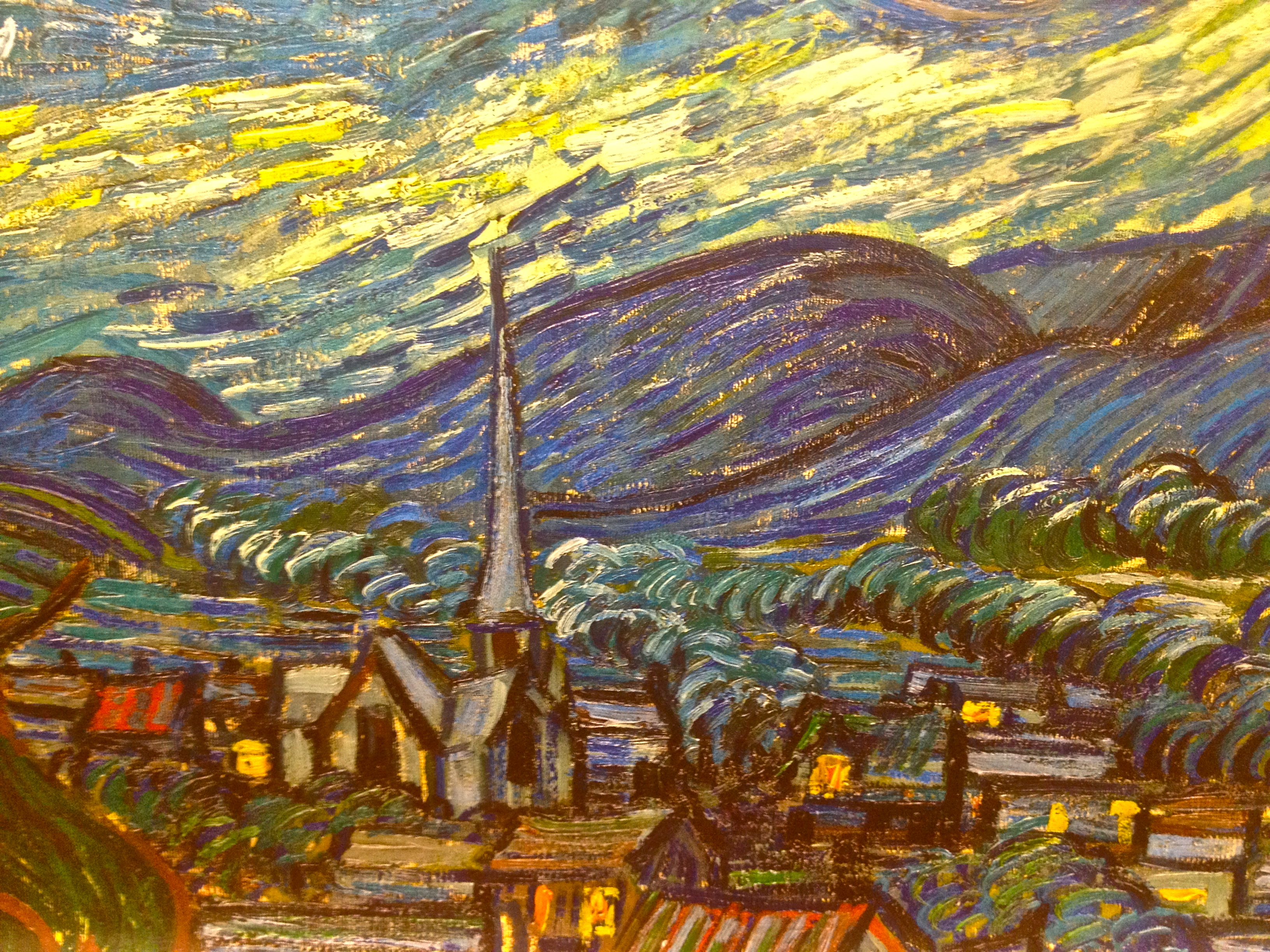 An intimate close up of the idealized village St. Remy de Provence in Starry Night by Vincent Van Gogh
The museum has a grand collection of Andy Warhol and was presently showing Yoko Ono's one woman show. Vincent Van Gogh, Paul Cezanne and Georges Seurat are just a few Impressionists always on display. You will also find Pablo Picasso, Henri Matisse and Klimt. Roy Liechtenstein, Kooning, Rothko and Jackson Pollock smack dab amongst the rest.