I was starving and literally made this with whatever I had in the fridge (5 ingredients) in minutes.
Quick personal vegan pizza:
4 ounces pizza dough
1 ounce (@ 1/4 cup) vegan pesto
3 thin slices of a whole red onion
5-7 Kalamata olives, halved
3 artichoke heart (jarred packed in oil or water), smashed (just use your fingers)
Preheat oven to 500 degrees.  Allow dough to come to room temperature on counter ( I didn't do this but you should if you are not dying to eat like I was ).  Spray small round pizza pan with olive oil and spread dough.  Press onion slices into dough.  Spread pesto over dough.  Arrange olives and artichoke hearts on pizza round, slightly tamping down into dough.  Bake for 10 minutes.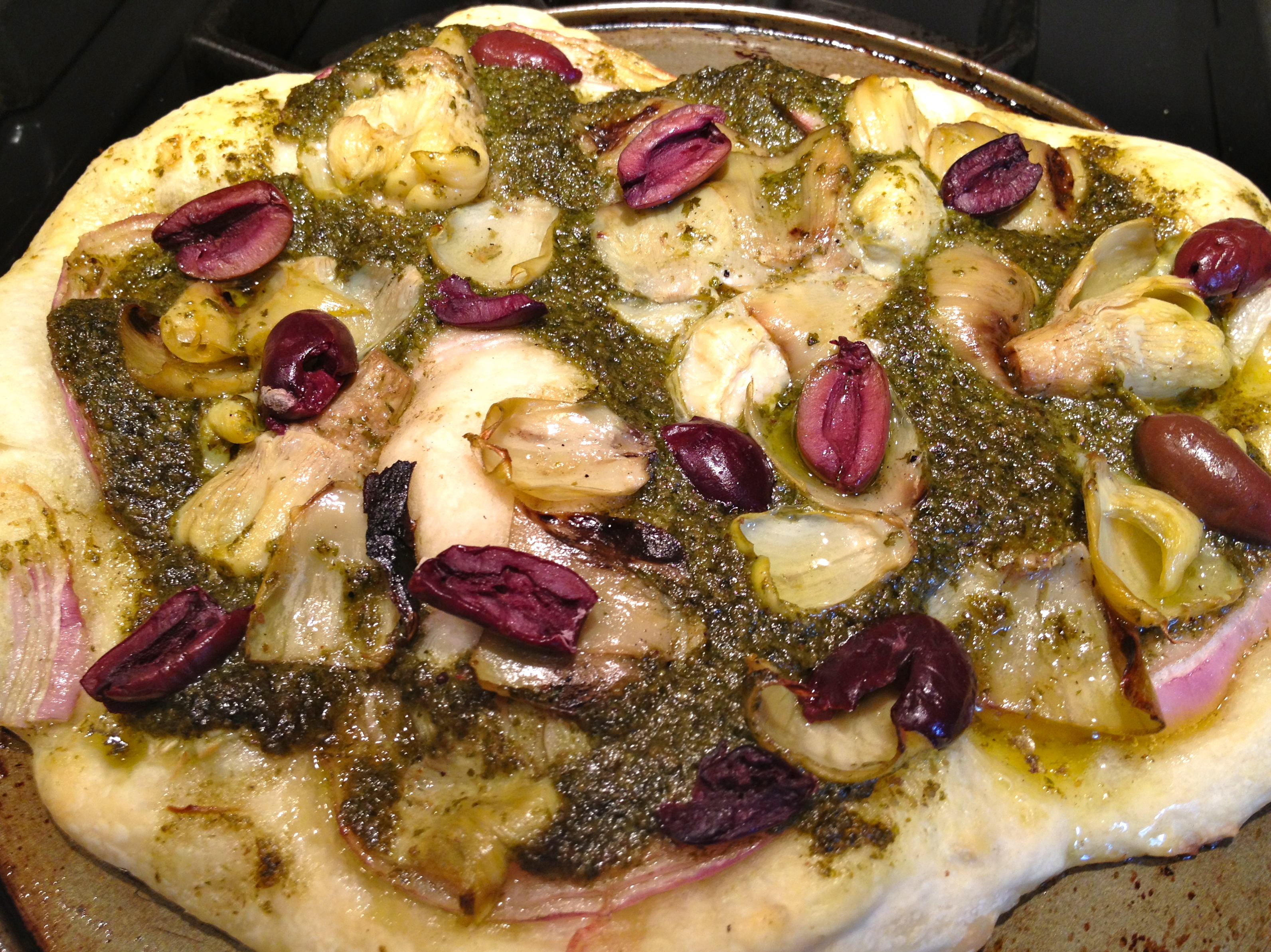 Unreal delicious but don't take my word for it – try this recipe for yourself if you like these toppings – even if you are not vegan.  No need for salt with the pesto sauce and olives.  Serve with a mixed spring green salad.