Dogs…do not ruin their sleep worrying about how to keep the objects they have, and to obtain the objects they have not. There is nothing of value they have to bequeath except their love and their faith.
Eugene O'Neill, from his Dalmatian, Blemie's, last will and testament

My friend J the dog rescuer's dogs:  From left to right – Beau (a huge, lovable Old English Mastiff ), Lilah ( a gorgeous Corso/Italiano or Italian Mastiff whom she rescued recently ) and Rocky ( a Boxer ).  The picture of these completely pampered and well loved dogs was used with permission from their owner.
Do these calm, leisurely companion animals look like they have anything pressing on their agenda?  Granted, they are kept well with no responsibilities except to delight and are comfortably secure because they are in the great hands of a wonderful owner.  Don't they look like they get along too?  My response to witnessing pure bliss and contentment is a smile and a happy feeling.
I have officially become a dog lover.  In fact, I am infused with LOVE for all sentient beings.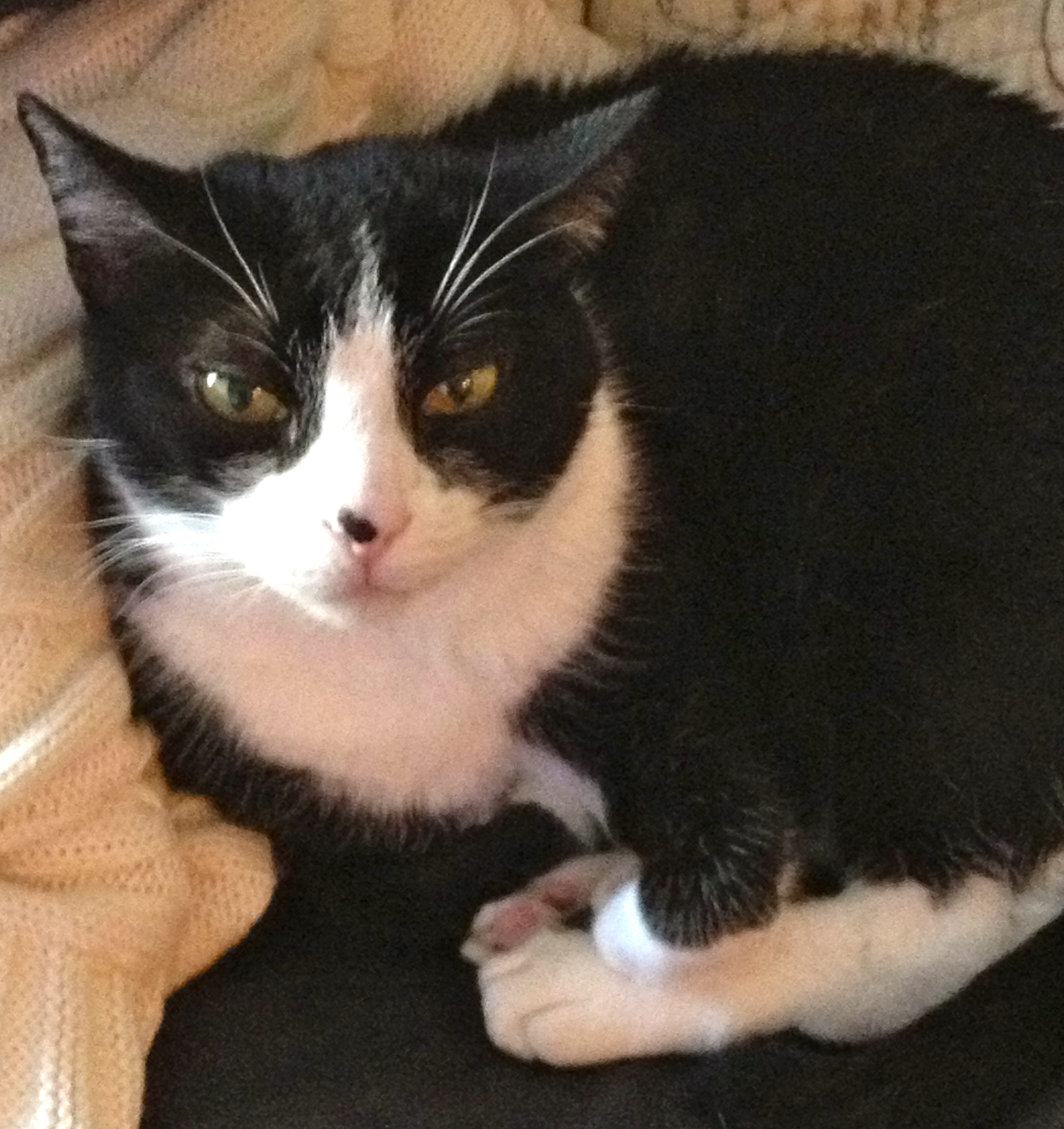 Cutie Night Light (a Tuxedo cat)