I made the Chipotle Remoulade exactly as was written in the Celebration cookbook.  Unfortunately, I don't care for remoulade (mayonnaise based sauce).  I tried it vegan and still find it too heavy.  If you are a fan of mayo, you will love this.  I am not.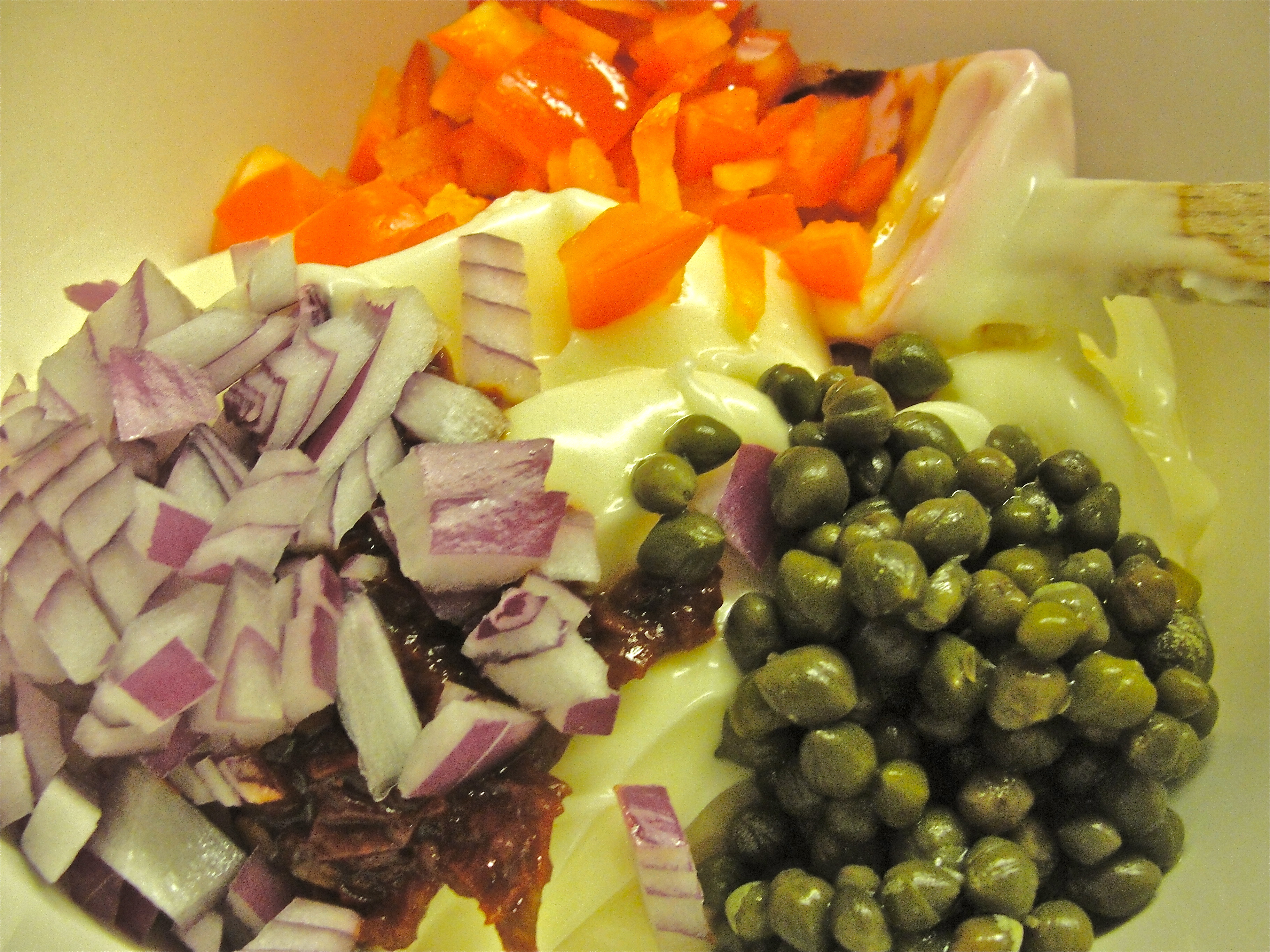 I would have preferred a red pepper aioli or red pepper/eggplant relish on top of my Bayou Cakes.  The cakes were delicious alone.  What I did end up using the remoulade for instead was as an ingredient for Spinach Artichoke Dip.  Stay tuned for that post.
Chipotle Remoulade from Celebration cookbook:
1 cup vegan mayo
2 tbsp. red onion, diced
2 tbsp. capers, drained
2 tbsp. red peppers, diced
1/2 tbsp. chipotle chili puree (blend can of chipotle peppers with its juice)
Place all ingredients in a bowl and mix together.