I heard some good feedback from yesterday and I am going to make it even easier for you to eat for a few days – buy prepared food!! Whole Foods and Mother's Market of course but even Trader Jo's has a selection of vegan prepared, 'ready to go and enjoy' meals.  I picked these items up today and had half the eggplant wrap for lunch.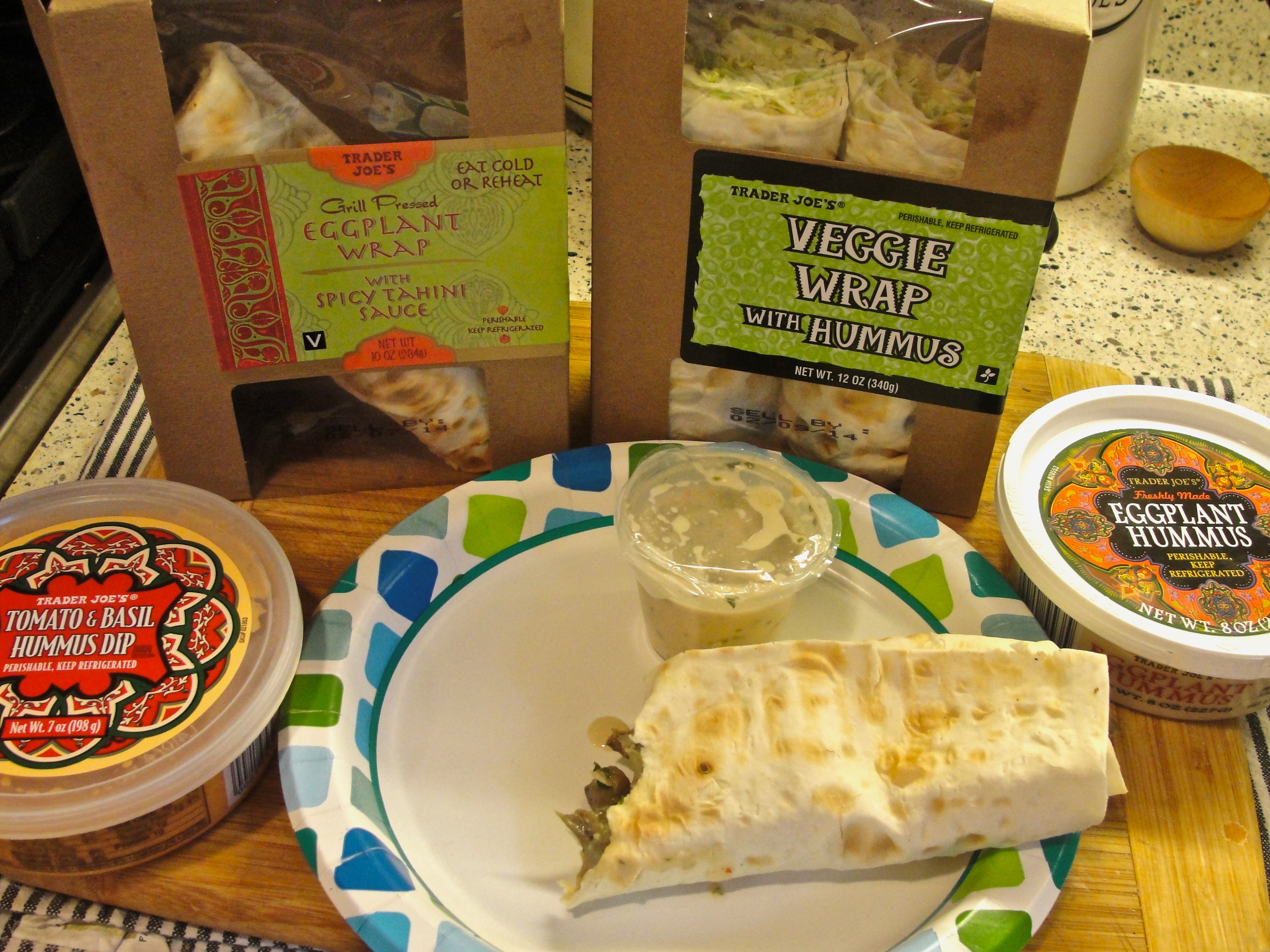 Don't go hungry, run by your nearest health-ier store because as Oscar Wilde once said – "After a good dinner one can forgive anybody, even one's own relations."
These are tips from ML in New York –
Love my AM fruit bake combos with apples, berries, bananas and crunchy peanut butter or almond flour yum yum yum! For lunch my 4 stagioni insalata: 4 colorful vegies raw for example: endive, beets, yellow pepper and snow peas!
 Here's a shout out to all the winter wonderland peeps!  Thank you for the beautiful picture and stay warm!  Hunker down and get your veggies!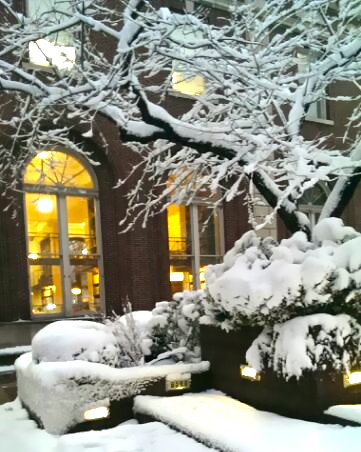 New York City- two days ago