After spending one hour strolling around Lake Gregory, sandwiched between Crestline and Twin Peaks, we (Cindi and I) are hungry and feeling refreshed, renewed and restored, resting comfortably in our Treehouse.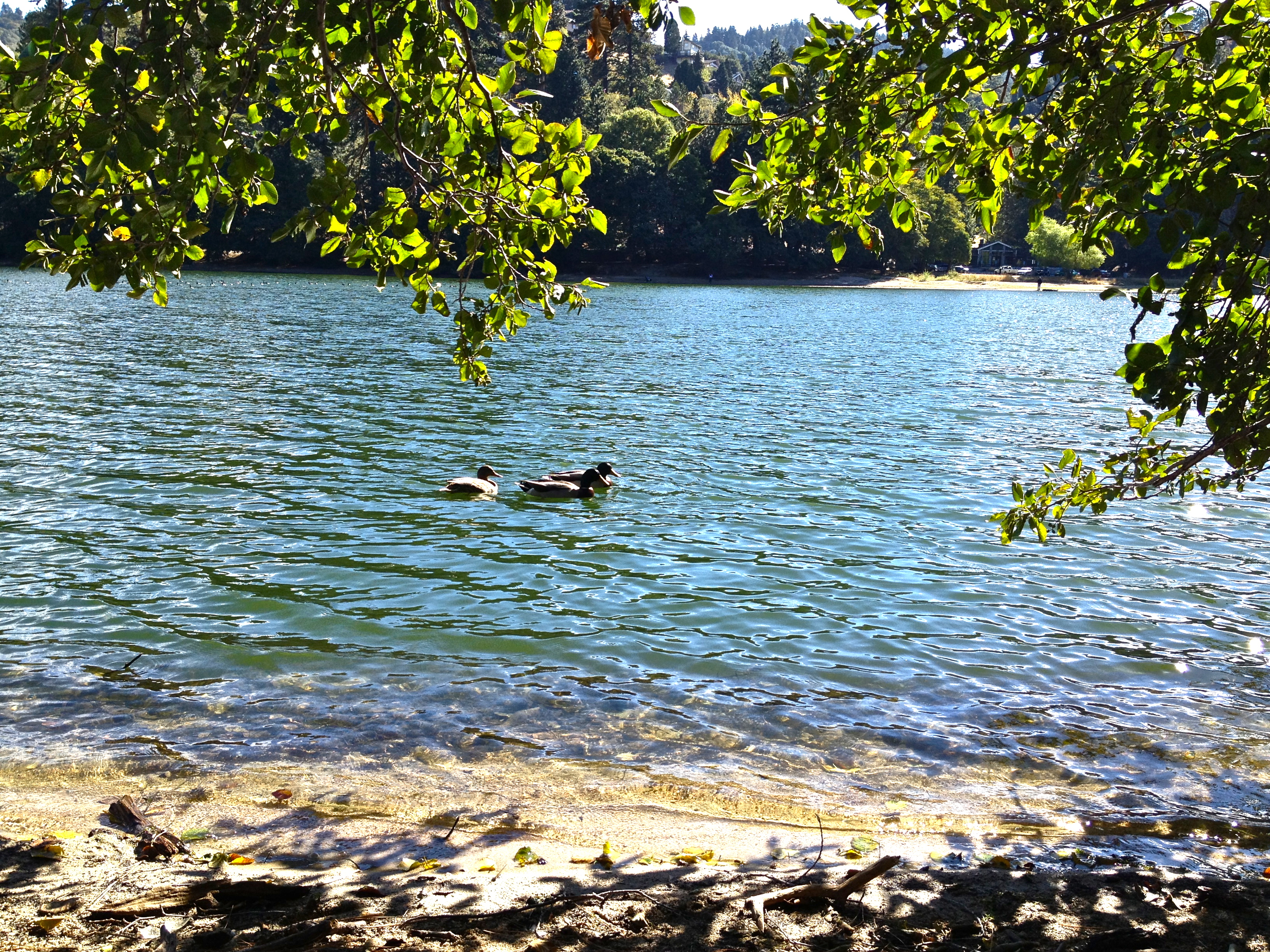 The attraction of Lake Gregory vs. Lake Arrowhead is the non-commercial and non-built up feel of this natural lake.  There are no docks, no boats allowed except kayaks and anyone can bring a fishing pole and linger by the shore.  Luckily, we are equidistant to both and have our pick of blue water, depending on our mood.
We brought some duck food and stayed close to shore so we could feed the fowl.  Two or three mallards got flustered as I threw pellets into the shallow water and flapped their wings angrily at each other, putting on a great show for us.  Around midway, we returned via the high trail inside the woods that encircle the lake like a ring of green.  When we arrived at 9am, I needed my jacket but soon the movement of walking and the sun warming the earth had me peeling it off, pockets full of keys, treats, phone and duck food.  I tied my black jacket around my waist and we moseyed along the paths ever so slowly and happily, just me and my dog.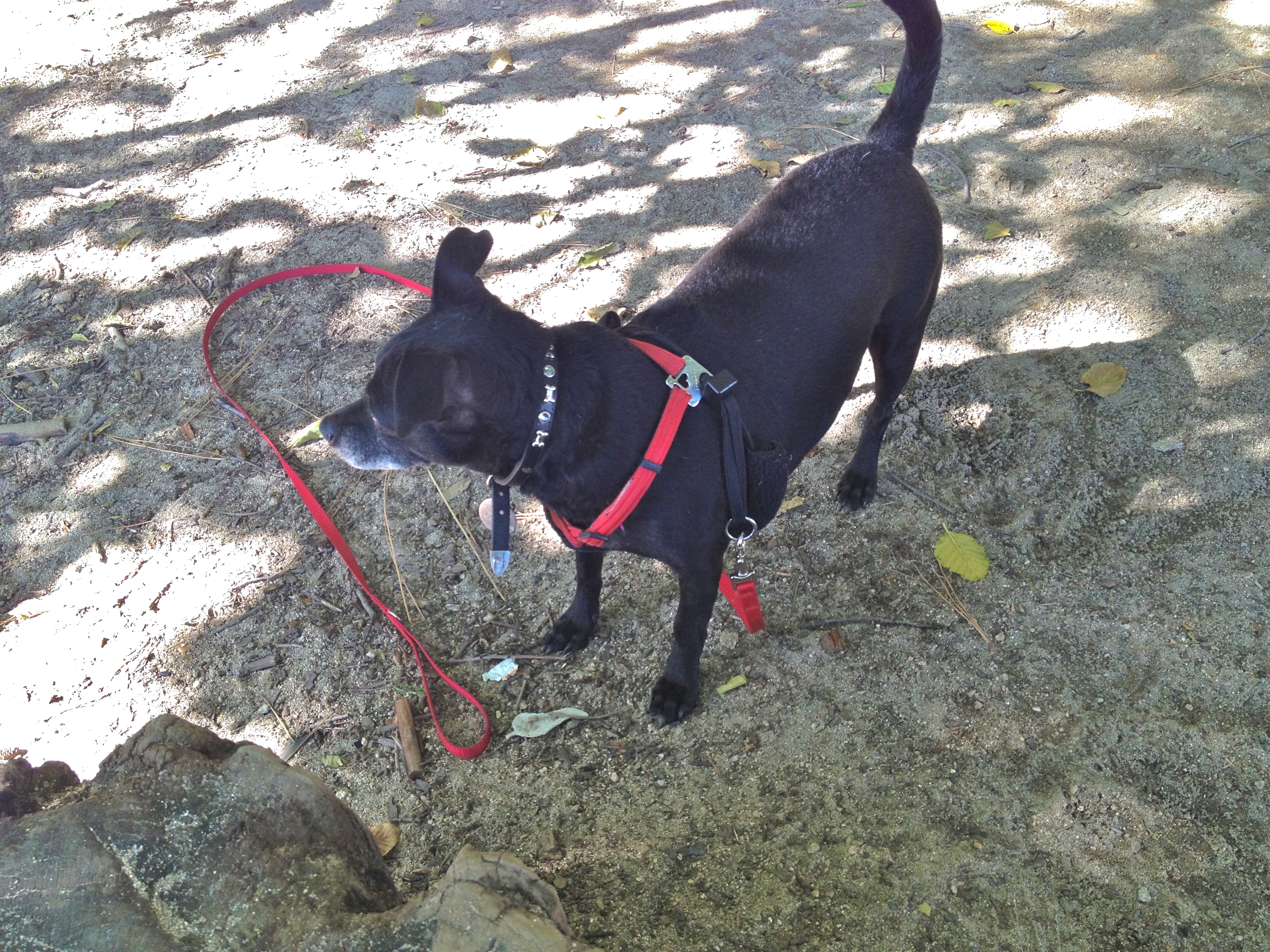 Cindi watching the action from the dappled shore.