Well, it wasn't enough to overindulge in Berkeley, it seems.  Last night, the love of my life and I dined at Fitness Grill in Yorba Linda where everything can become vegan and they even have a separate vegan menu with TEN items!! Lucky me.  Lucky for Cindi they had a patio and we packaged up some kibbles in a baggie and took her out to dinner too.
I started with an appetizer called Avocado Cocktail.  It could have used more lime/lemon/acid and salt.  Presentation was an 8 but chips were stale and seemed like they were from the bottom of a bag.  I have had this version of guacamole before, both out and made by ourselves and it could have used more care and soul but I was hungry so finish it, I did.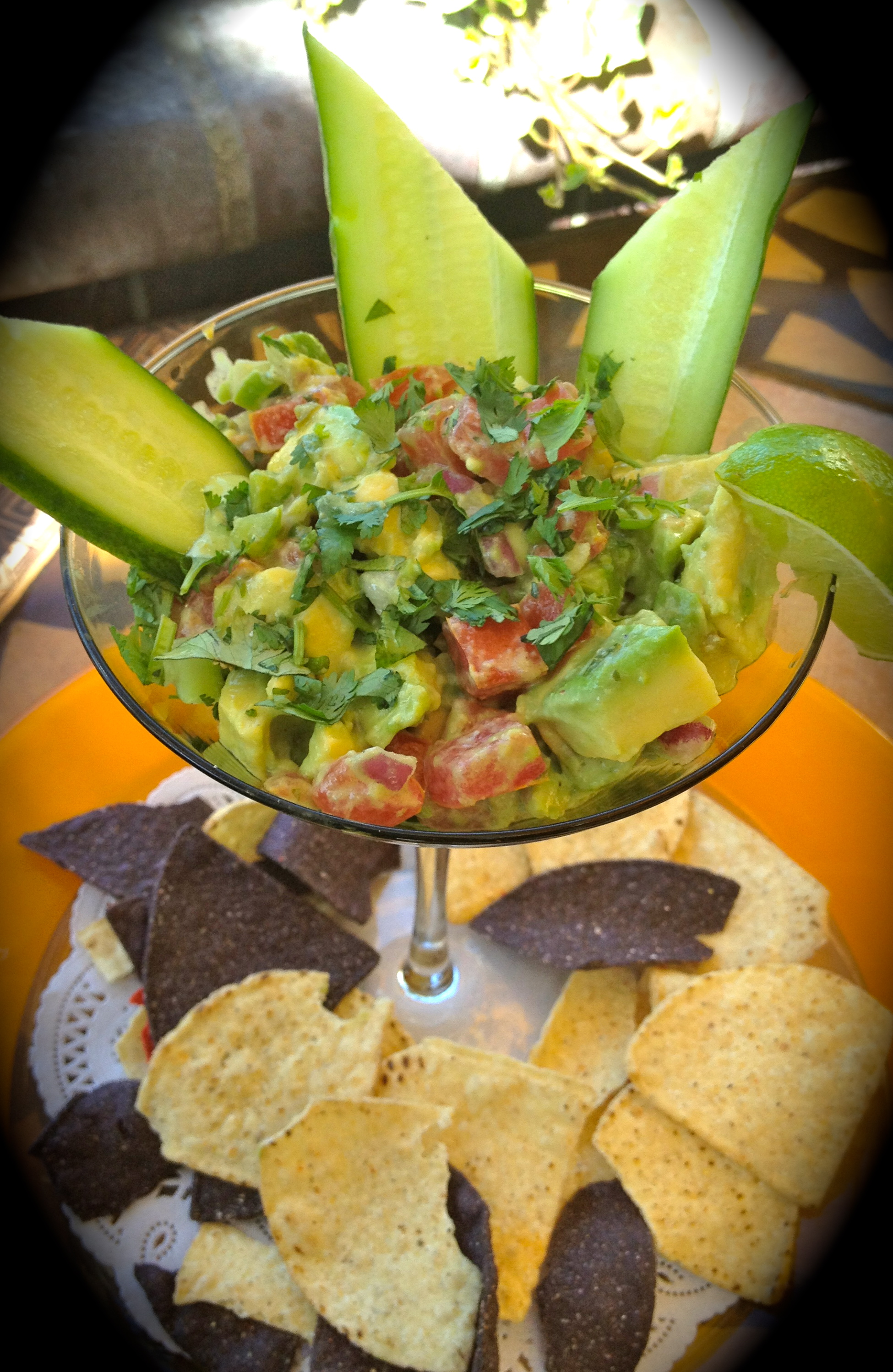 My entree was a Stuffed Portobello with risotto, summer squash, onion, fresh tomatoes, green peas, olives and corn sitting on a light hummus sauce and sprinkled with chopped fresh cilantro and roasted slivered almonds.  The saffron was a bit overpowering which made it bitter but then you get used to the strength and it was fine.  The Portobello mushroom is a notorious meaty substitute for vegetarians.  The "risotto" looked more like a couscous.  It was creative and presented well though and was actually very tasty.
All things considered, we will be coming again to try out other dishes, perhaps their vegan pizza (I know I know – I seem to be on a roll).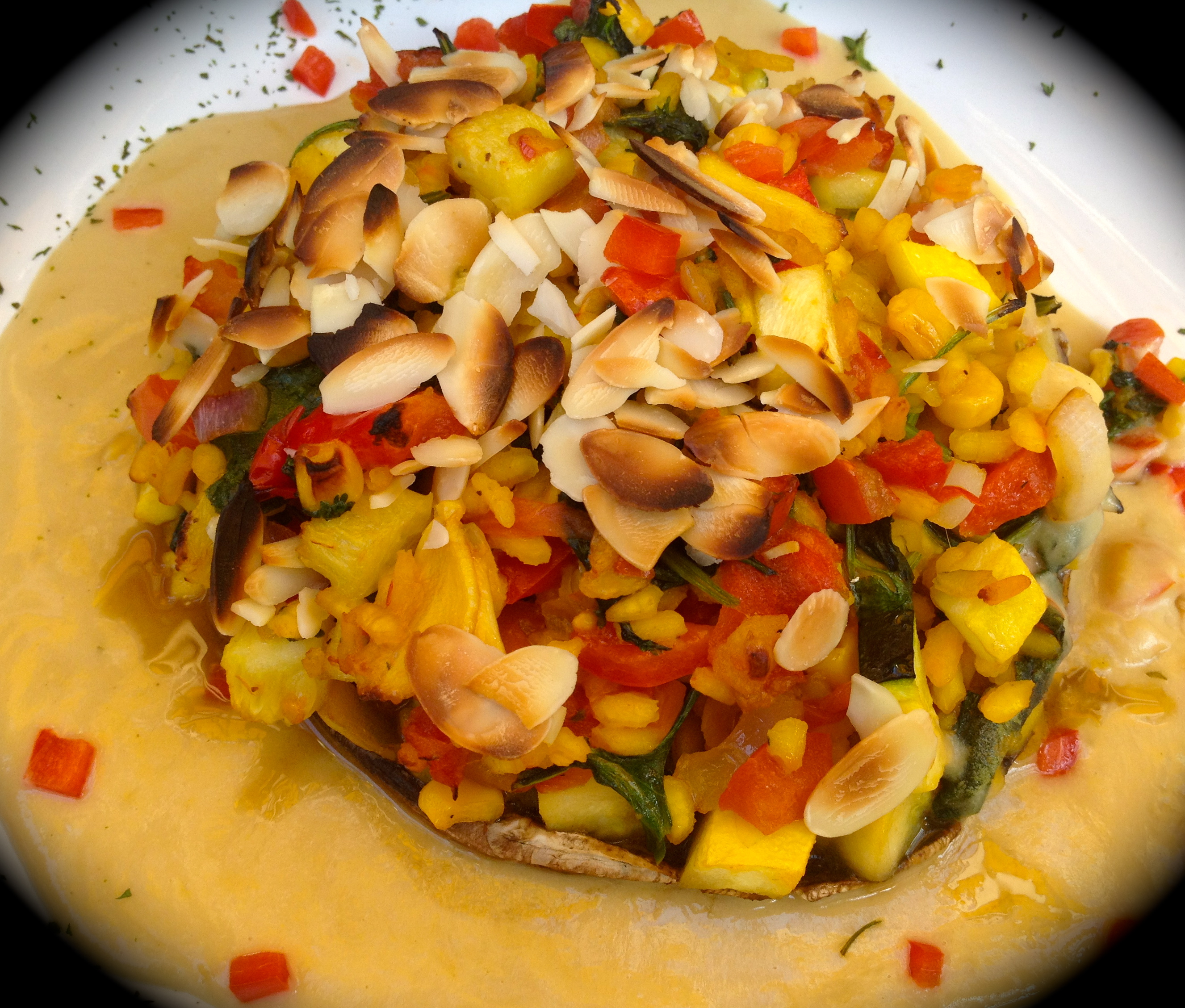 Having the patio makes it welcoming to our party of two plus Cindi and piping out good 'ole eighties music like The Cure, Morrissey, Depeche Mode and New Order on a continuous loop of hits and obscurities, didn't hurt either.  Not to mention the availability of vegan fare.