I am very proud of my adaptation of a vegan pancake recipe from Vegan with a Vengeance!!  Incredibly delish and healthy!
Here are your ingredients: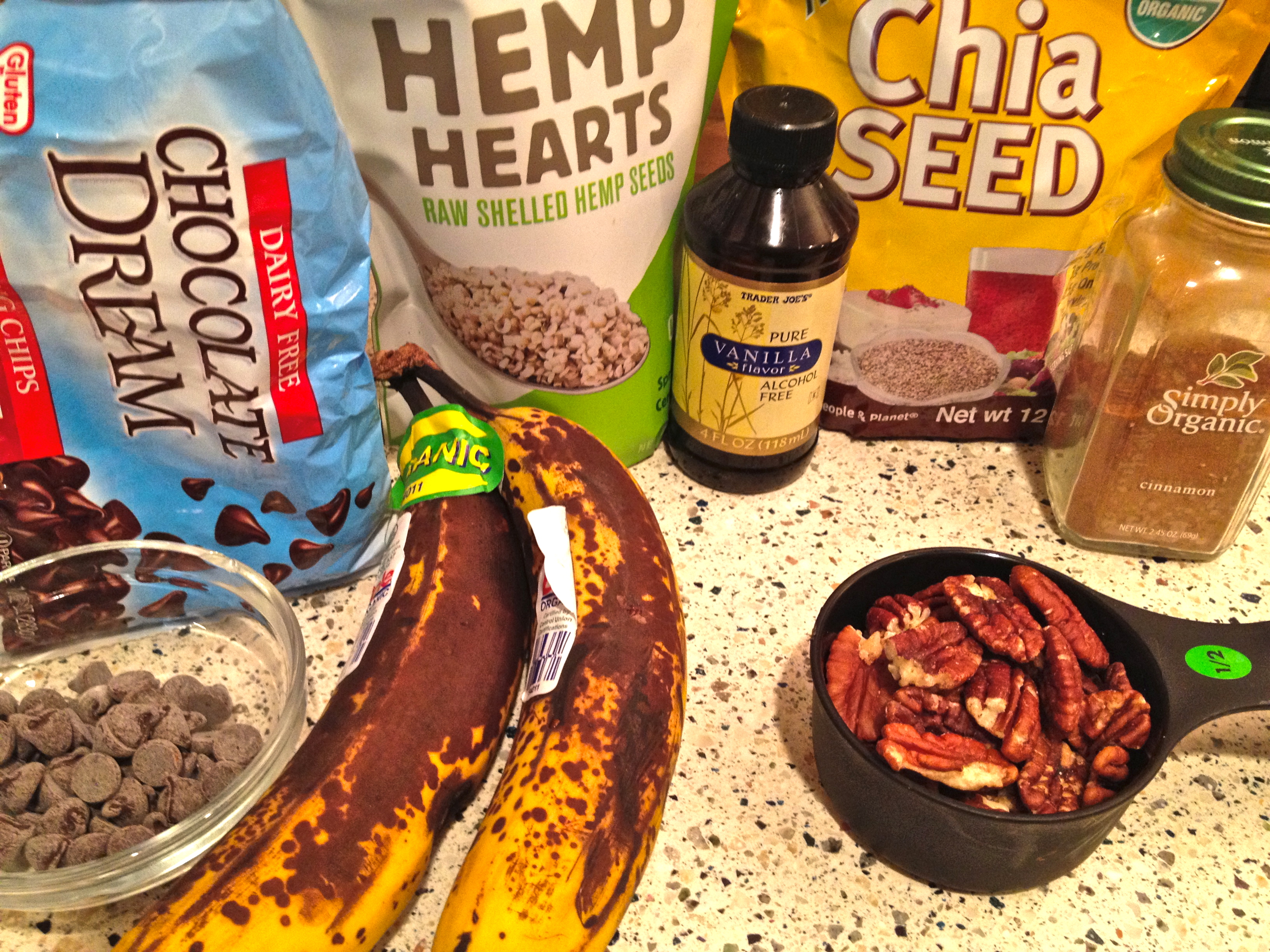 Banana Pecan Chocolate Good 4 U Vegan Pancakes
Dry Ingredients:
1-cup flour
¼ cup oat bran
2 Tbs. milled (ground) chia seed
2 Tbs. hemp heart seeds
2 Tbs. sugar
1 ½ tsp. baking powder
½ tsp. baking soda
¼ tsp. salt
¼ tsp. cinnamon
Wet Ingredients:
2 over ripe bananas
1 ¼ cup almond/soy/coconut milk with 1 tsp. apple cider vinegar (wait 5 minutes) to make vegan 'buttermilk'
1 tsp. vanilla
Add-ins:
2 Tbs. vegan chocolate chips
½ cup raw pecans (broken and snapped into pieces with fingers)
Combine dry ingredients together in a large bowl.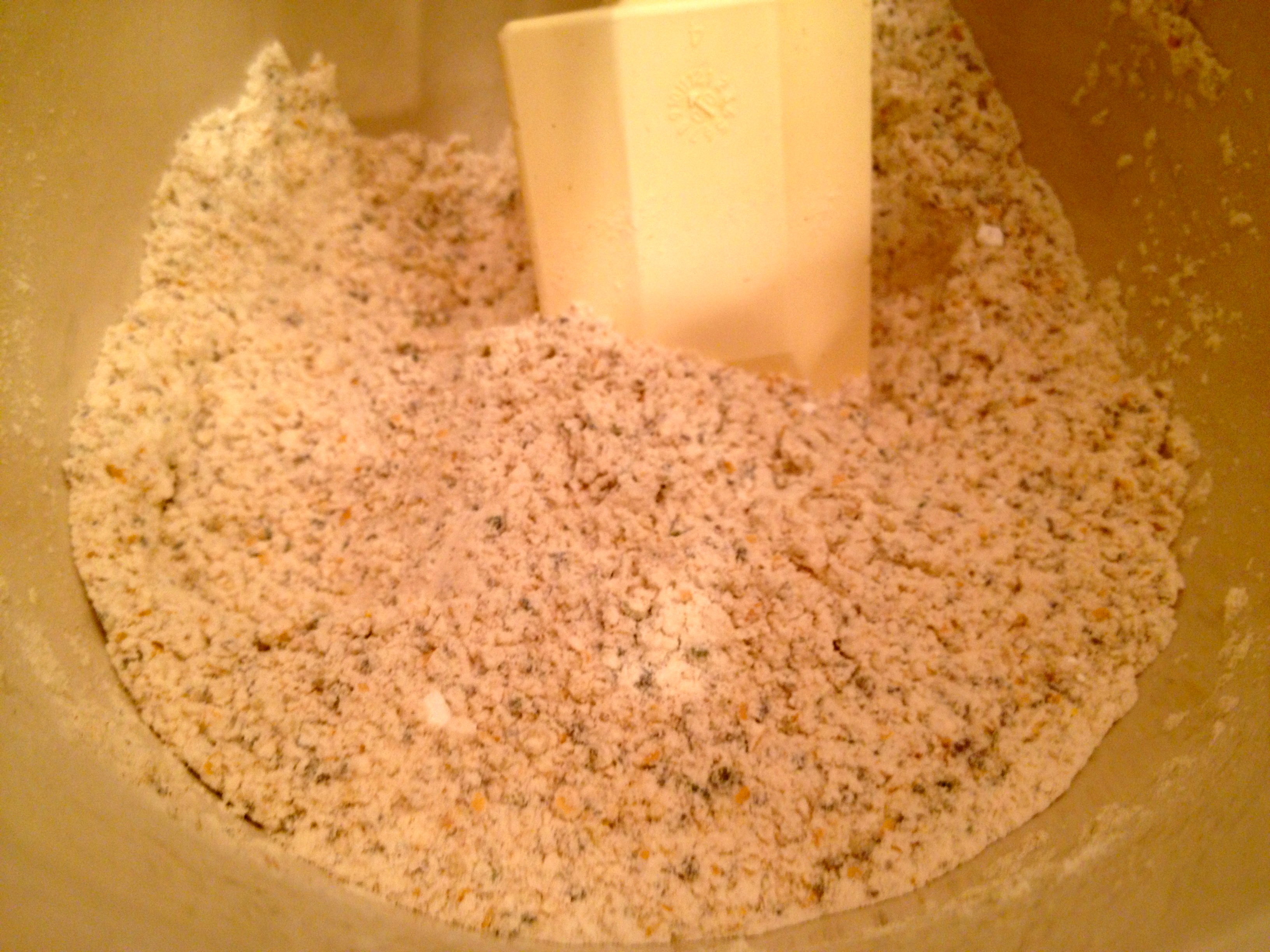 Mash the bananas and add the 'buttermilk', extract, and stir – it will be lumpy.
Pour the wet into the dry and mix until no longer dry but don't over mix.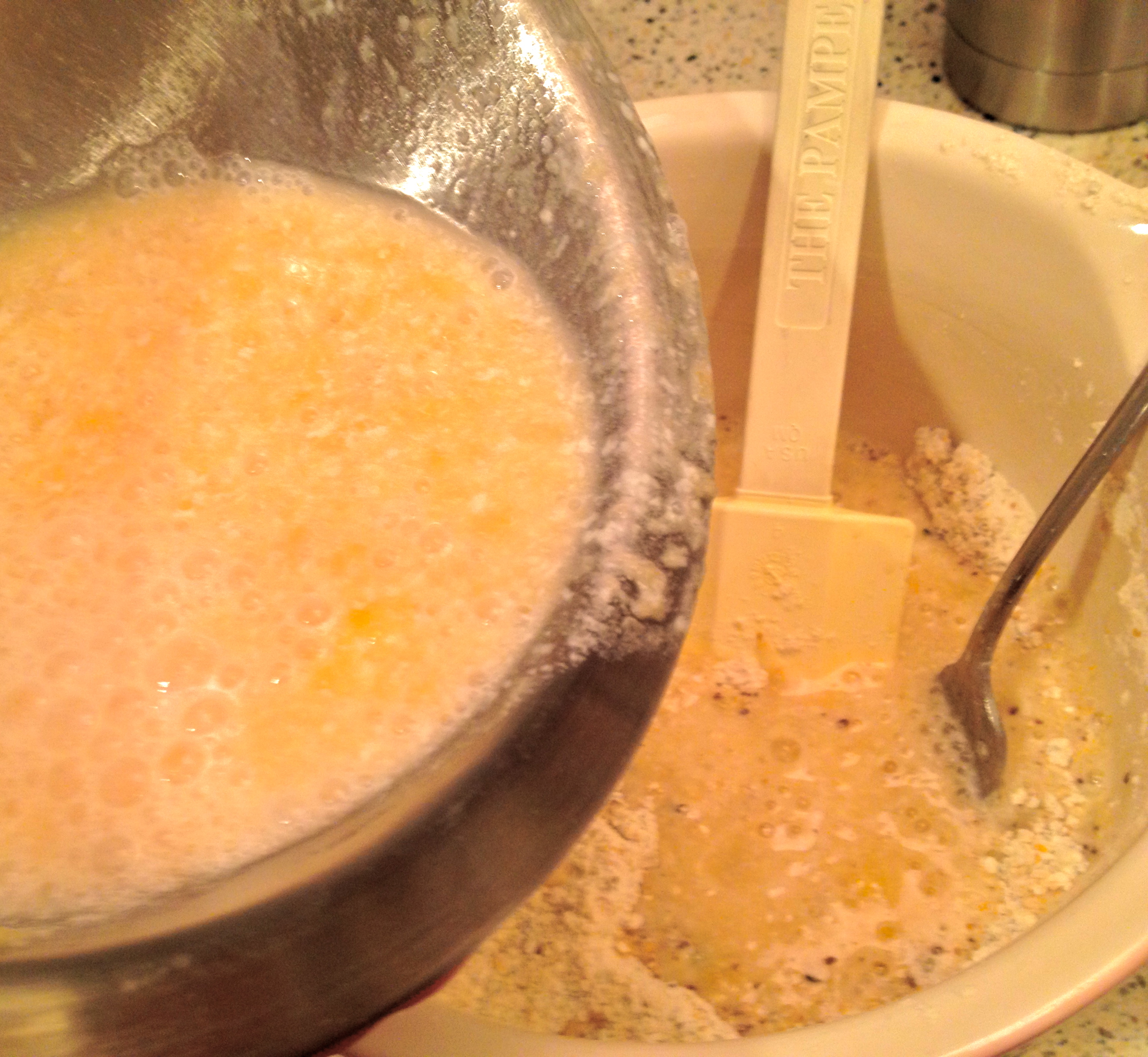 Fold in the chips and nuts.  The batter will be fluffy and delicious.  There is no chance of getting salmonella so feel free to partake of the raw batter, as I do.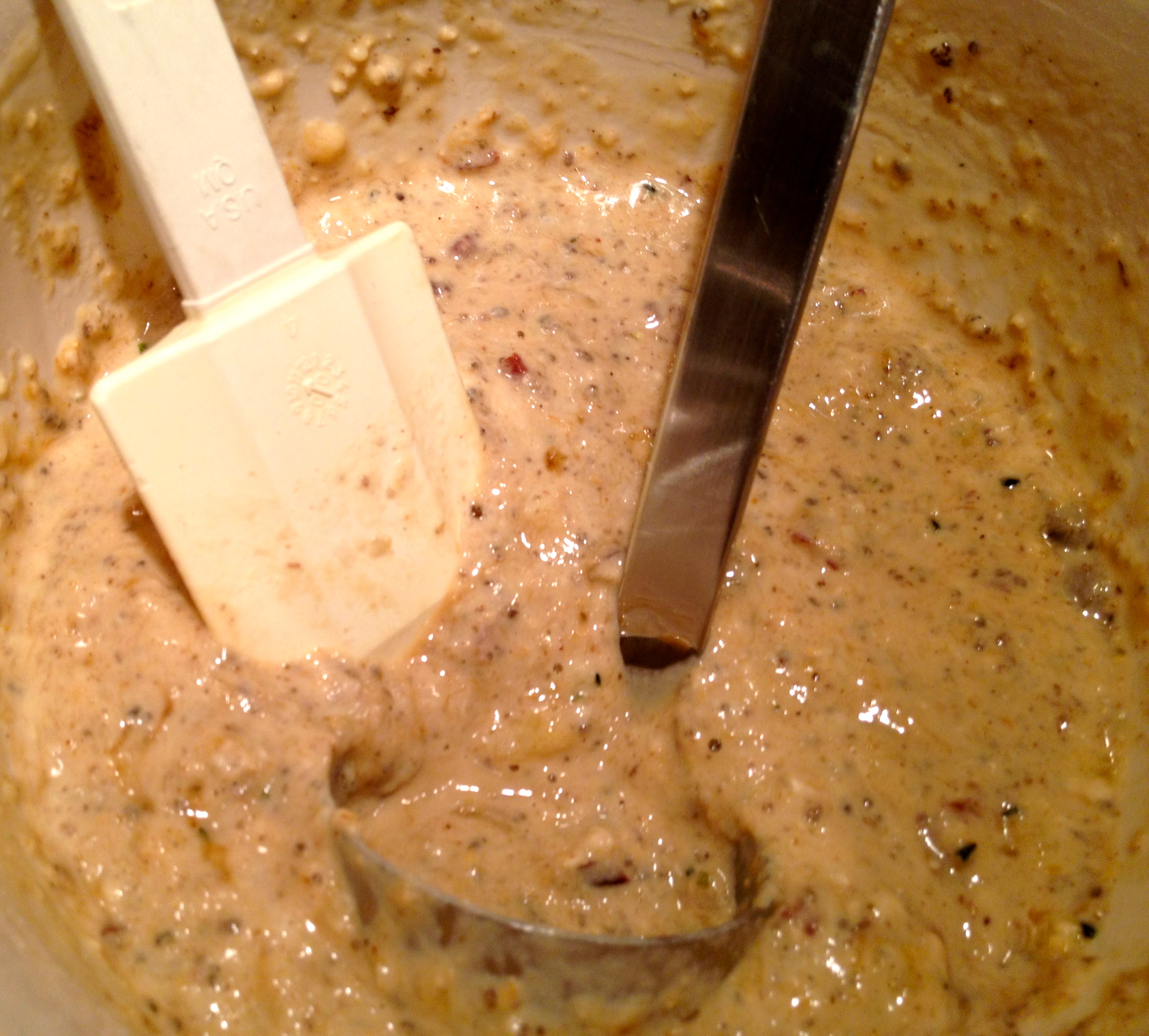 Spray coconut or canola oil on a nonstick skillet.
When hot, pour batter onto skillet to make 3'" rounds.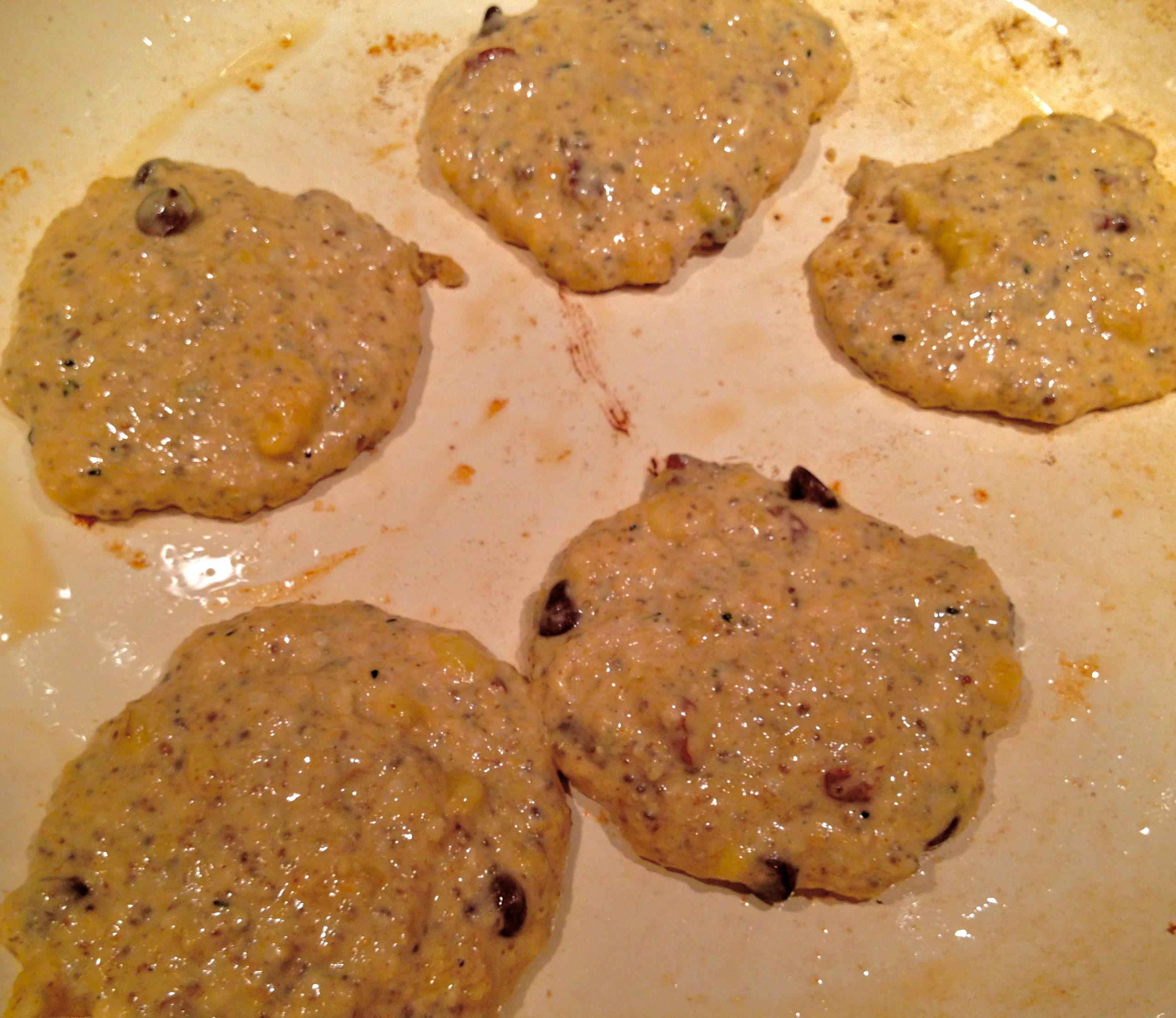 Turn over with a spatula when golden brown on one side and flip onto a platter when cooked through.
Spray pan for each batch.
Makes 12-15 3" pancakes.
Serve with fruit and/or maple syrup.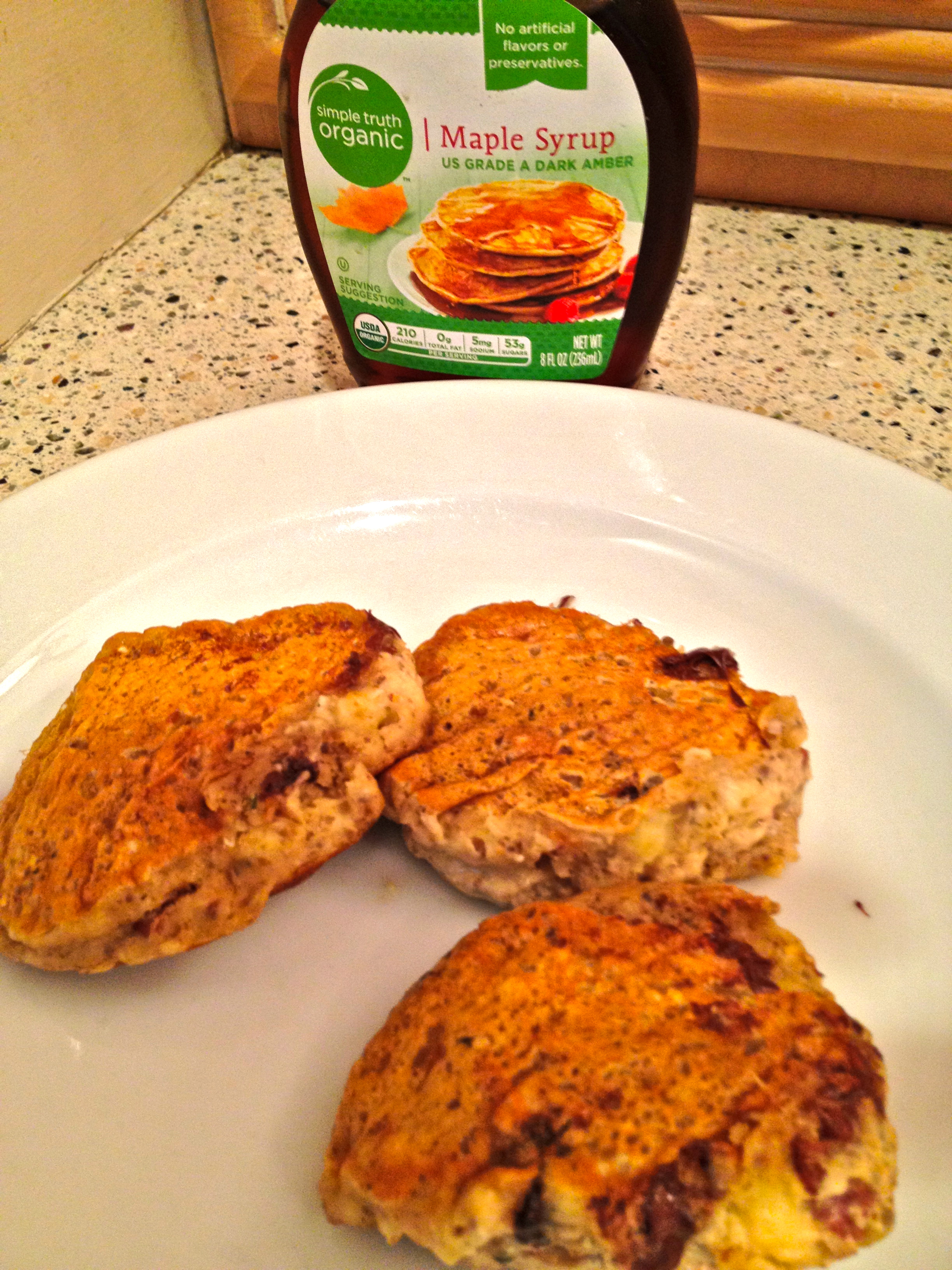 I love them hot and still mushy/raw in their centers.