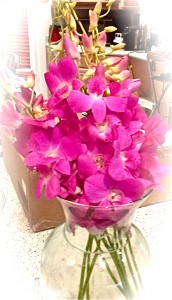 Thank you to my children for making me a mom and for being the best kids ever!  
Thank you to my husband for being the dad that he is, my cohort and for sharing in this adventure of ours as we raised and reared and fed and guided.
Happy Mother's Day to all the moms, whether they nurture pets, children, gardens, students or patients.