Burgermeister is an eating establishment that engages in environmentally conscious business practices, utilizes recyclable materials, biodegradable packaging, their beef is sustainably supplied by animals that are pasture-raised on small family farms who ethically raise their livestock without hormones or antibiotics and is located as far as I know, only in the Bay Area.  They also cater to vegetarians and vegans. After we left the game, at an ungodly hour, we ate here.  It was tasty, it had enough variety to please everyone and was decorated for Halloween.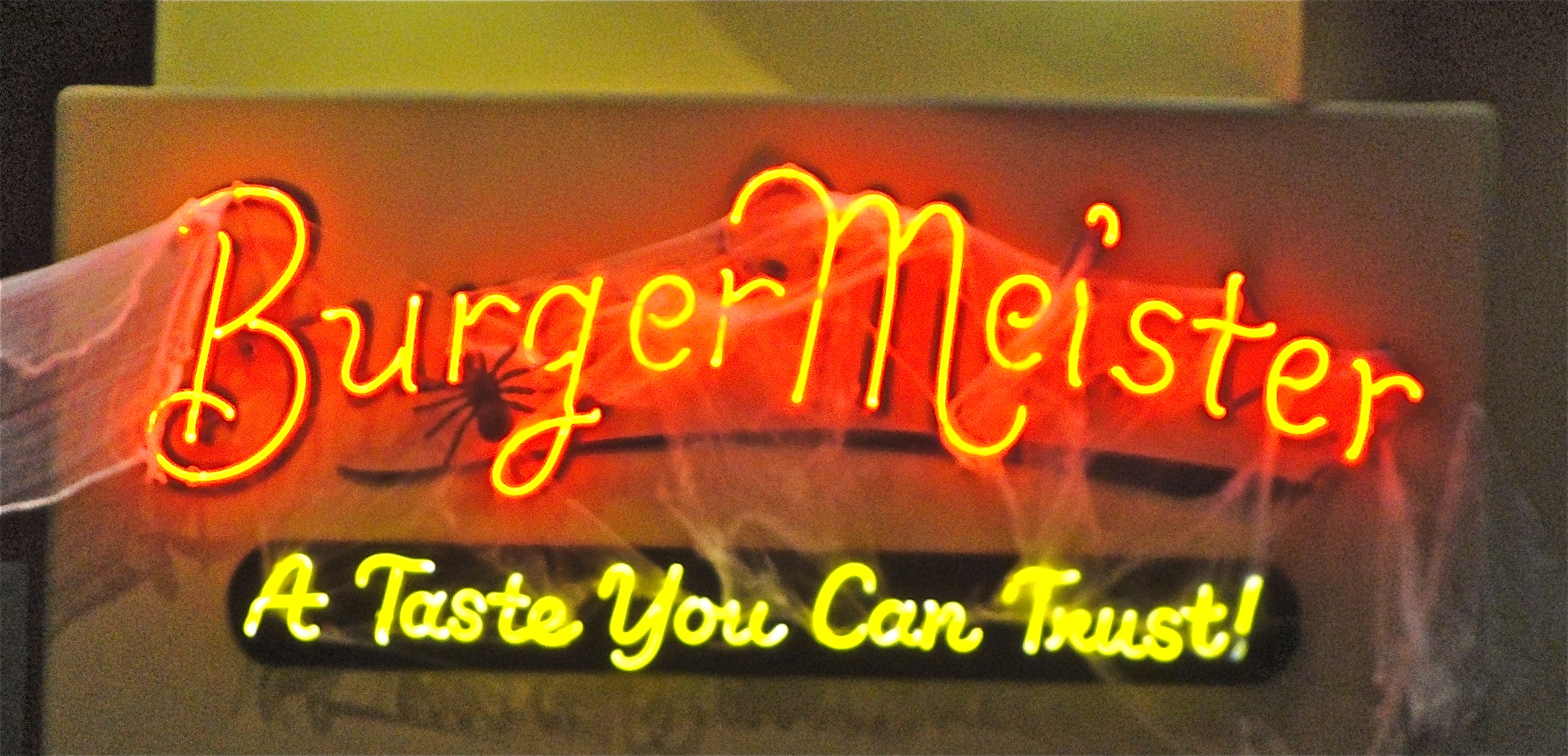 There are classic beefsteak,  ground Kobe, chicken, sausage, hot dog, ribs, pastrami, fish and veggie burgers to consider.  You can also "build" your own like at the pizzeria (see day 335 post).  There were six different vegetarian burger choices including grilled cheese and four vegan –  including a premium house-made gluten-free vegan burger named the veggiemeister and a grilled portabello choice.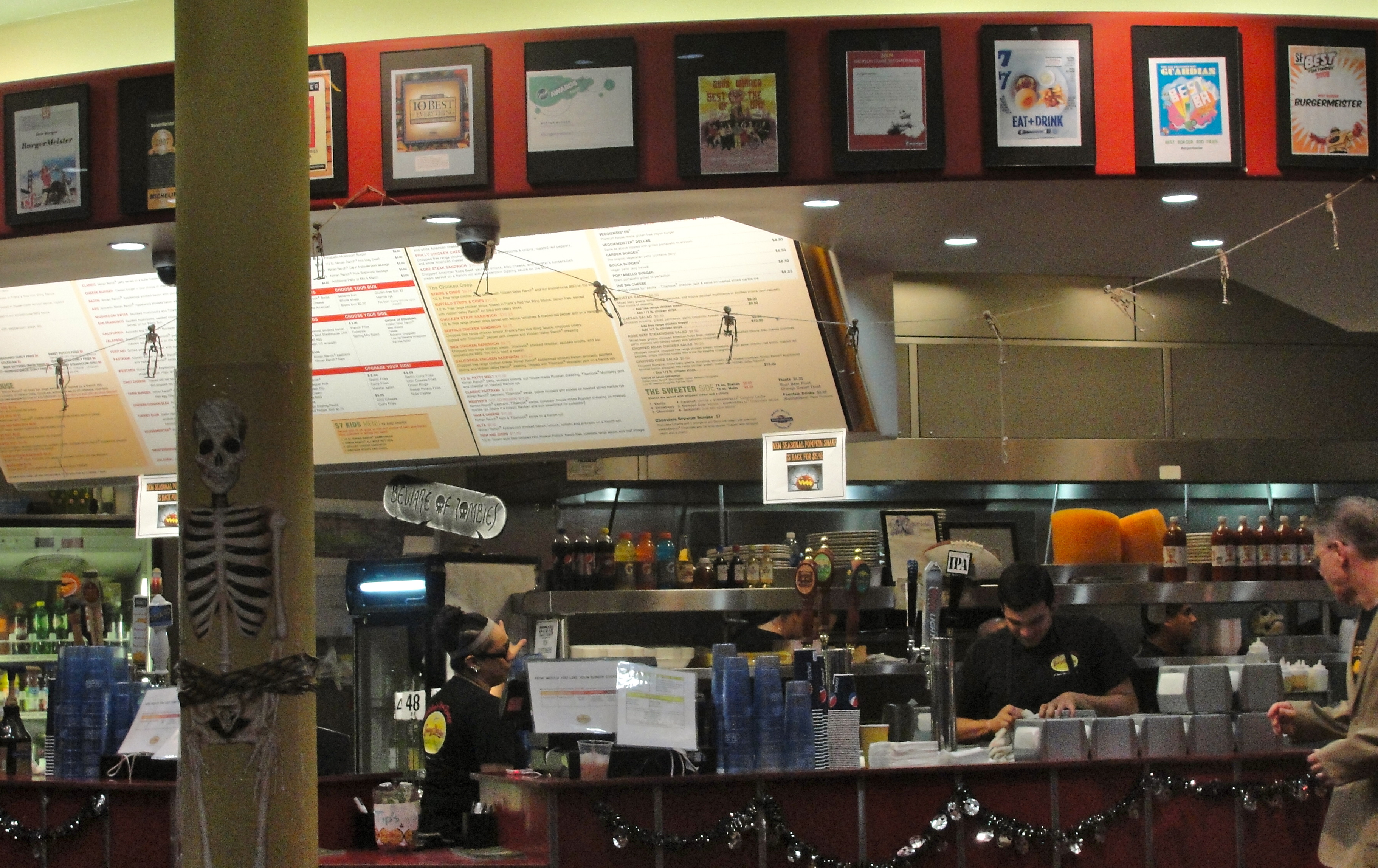 I chose a veggiemeister ( big surprise) without a bun and wrapped in extra lettuce with sautéed mushrooms and a vegan red pepper aioli plus a salad of spring mix on the side (instead of fries or coleslaw) dressed in a balsamic vinaigrette.  To be honest, I couldn't believe I was eating at this hour but to no one's astonishment, I finished every last bite.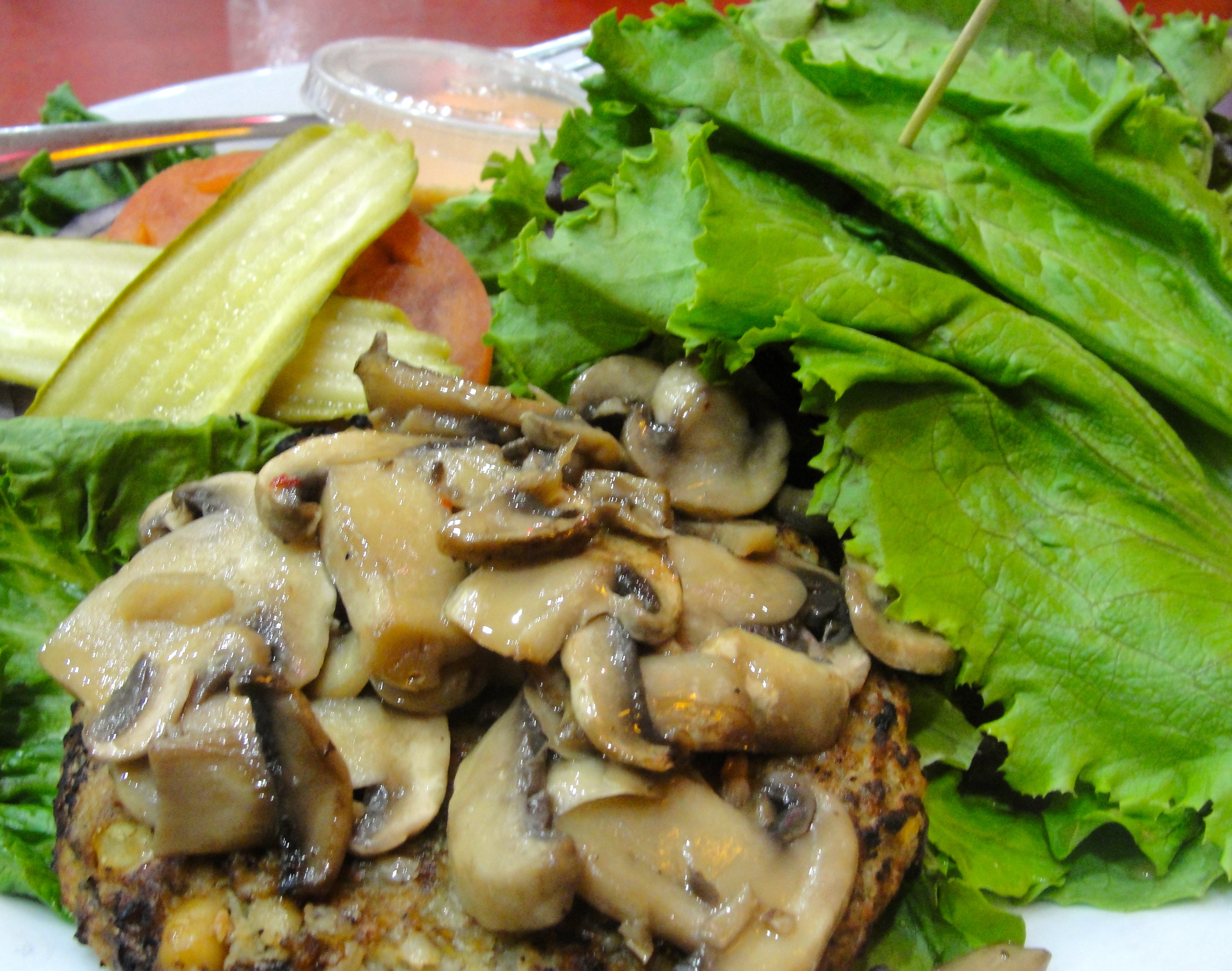 My better half had sliders and a side of Caeser salad.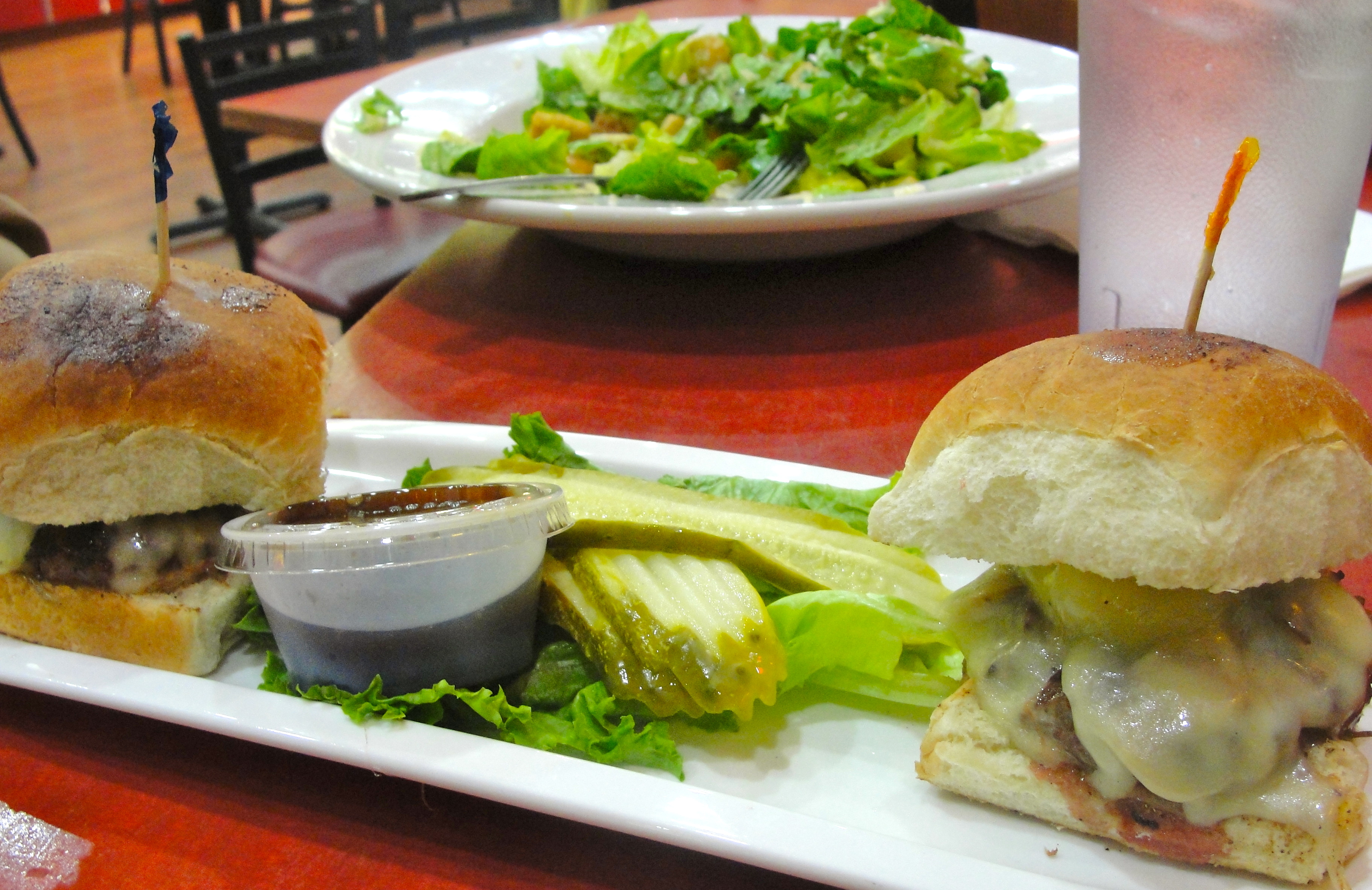 My daughter enjoyed garlic fries which were very garlicky (Mommy tax- I get to snatch a fry).