Here are two popular items – needless to say, I had a chicken caesar salad.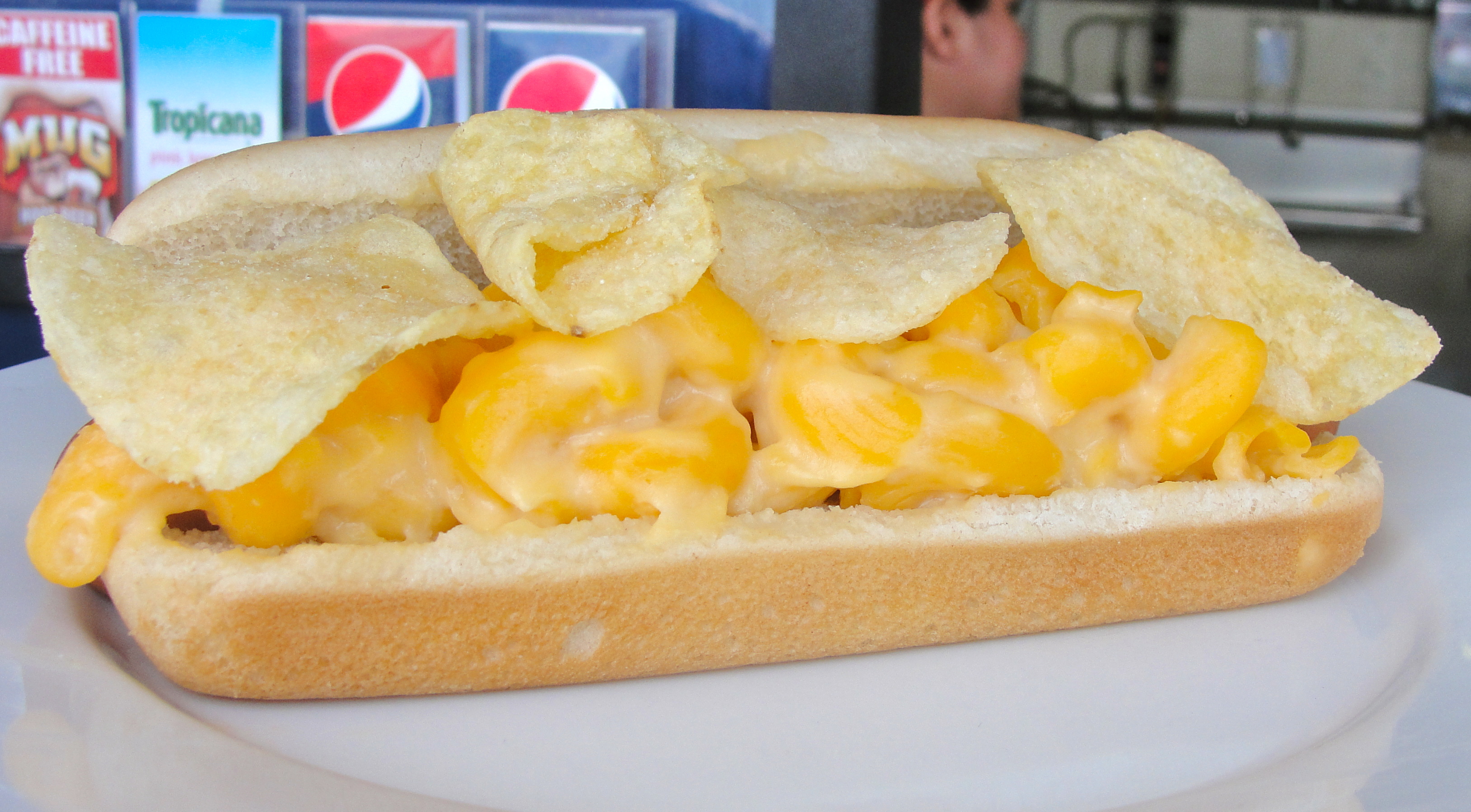 This had my daughter E's name written all over it.  A hot dog with macaroni and cheese, bacon and salt and vinegar chips.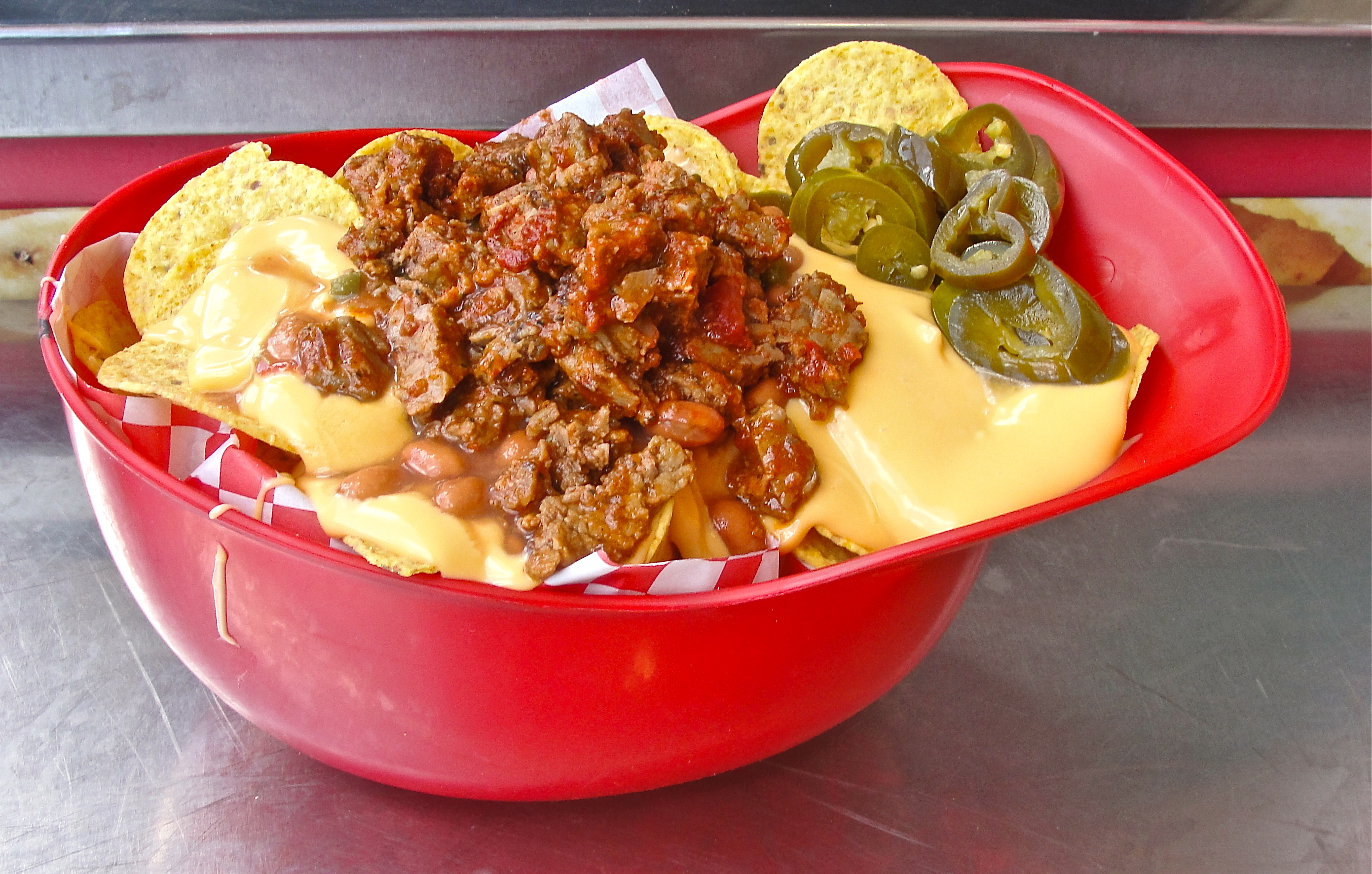 Helmet Nachos
Yes, that's right.  A helmet full of warm tortilla chips dripping with nacho cheese and beef and bean chili with a side of jalapeños.  There was a long line for these in a not so crowded stadium before the game even started.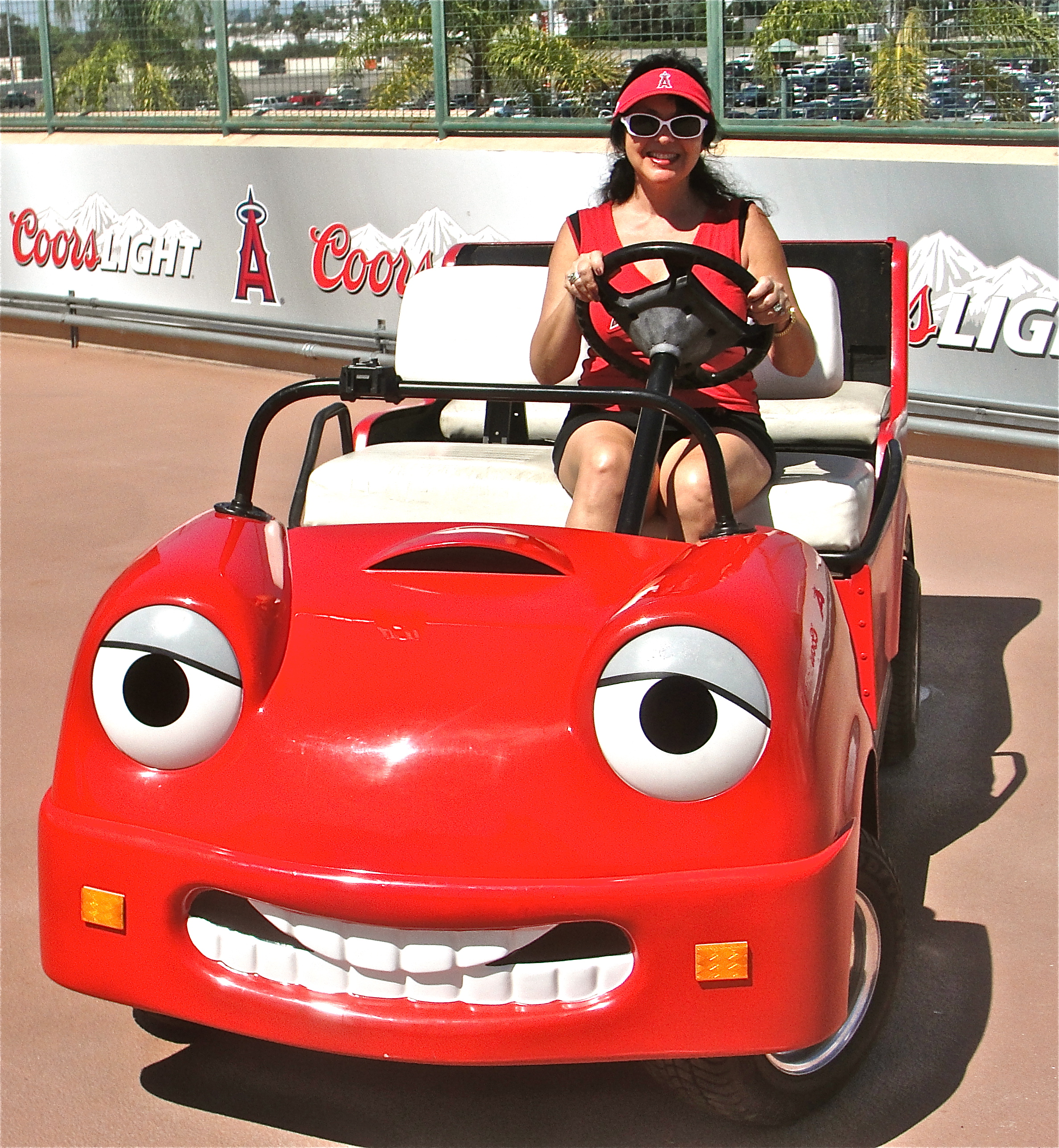 It's always a good time for a silly picture!