"Piano man, he makes his stand, in the auditorium" from Tiny Dancer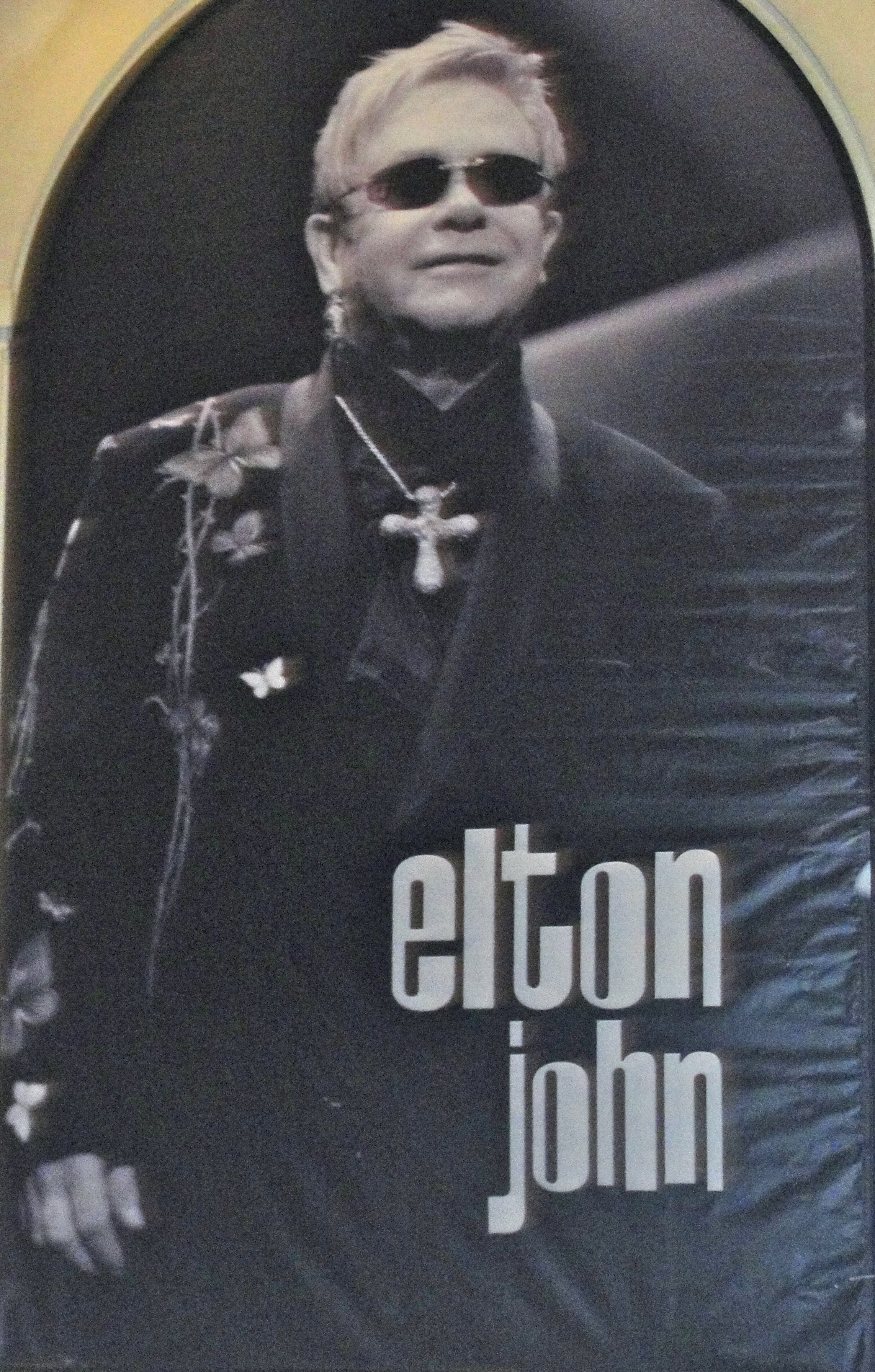 My very first concert back in 8th grade was Elton John and Kiki Dee at Nassau Coliseum.
I have seen him many times since.  One of his best was when he teamed up with Billy Joel and they played each other's songs and had dueling pianos onstage.
If you ever get a chance and you haven't seen him yet – he plays Vegas regularly.