The last two days have been atypical of my summer eating habits.  I have been eating very clean and well but this weekend was an exception, and I am paying for it.  I made some unhealthful choices and regret it.  I ate mindlessly.  It didn't help to have my daughter V make her famous homemade chocolate croissants (from scratch), a delectable caramelized onion and brie quiche (from scratch) and organic carrot loaf (from scratch).  All these were healthful but sooooo incredible that I ate too much.  Then add an evening out on the town, a birthday party/bar b q and you have a 'recipe' for disaster.
Here's a look at what a typical day this summer looks like when I am thinking clearly, cleanly and lovingly.  May I return to my good senses.
Breakfast: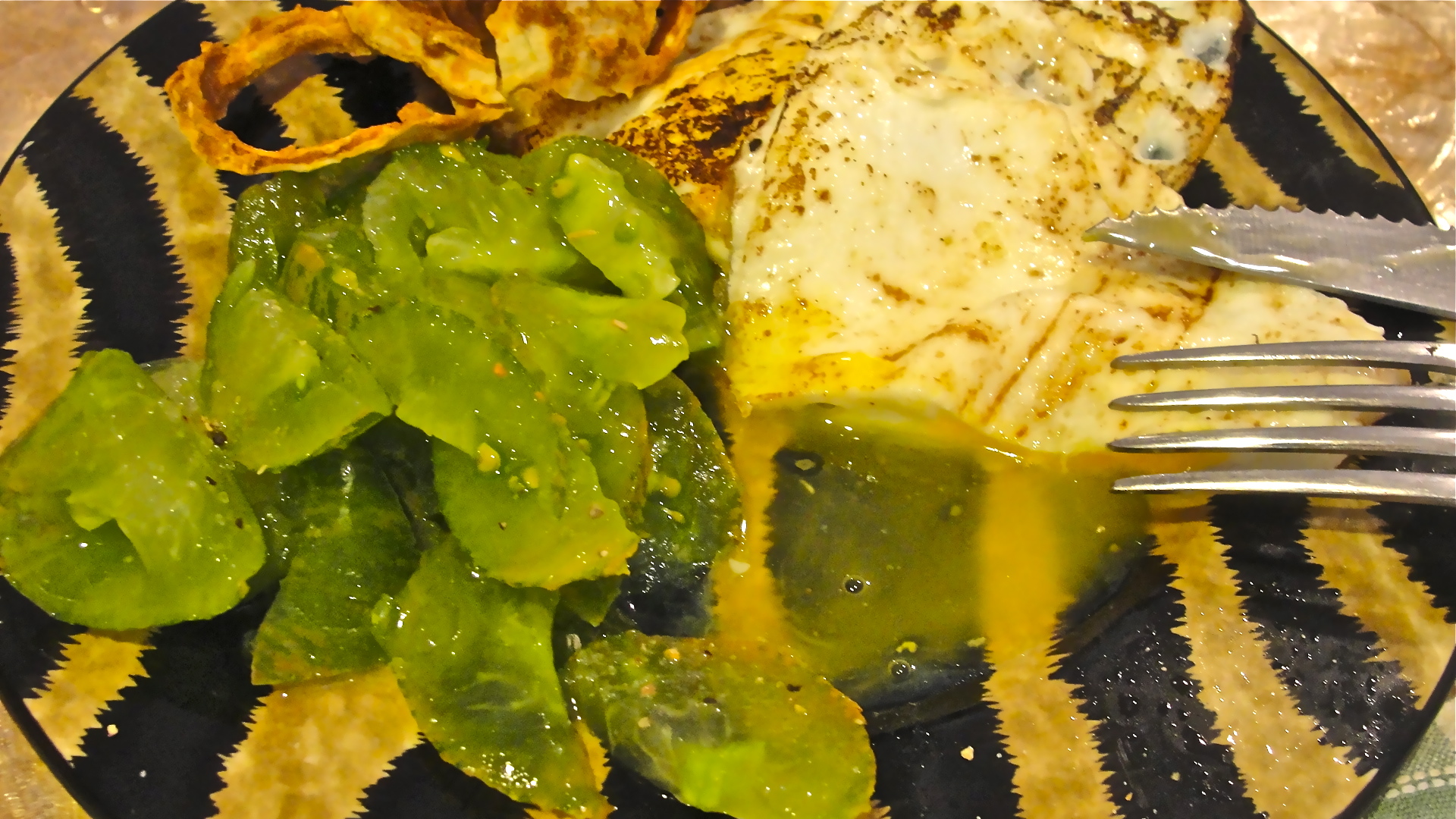 Organic egg over easy with 1 teaspoon of organic coconut oil, heirloom zebra tomatoes from the garden and organic raw onion rings (dehydrated) with a cup of organic coffee and organic coconut milk.
Lunch: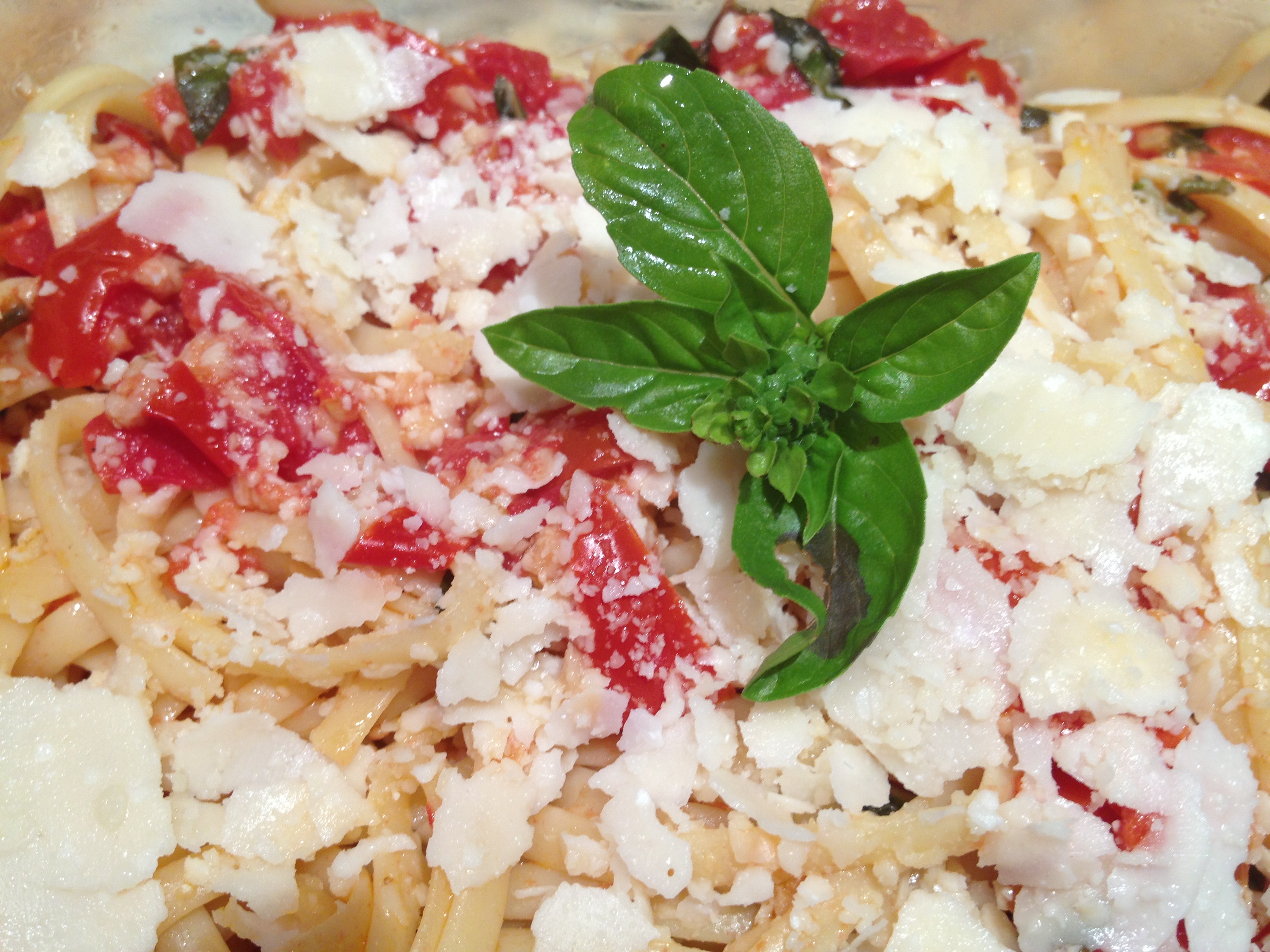 Pasta with organic tomato sauce, basil, garlic and parmesan.  Followed by some fruit with yogurt or coconut milk… or organic raw nuts with raw chocolate.
Organic decaf coffee and water, Perrier or tea throughout the day.
Dinner: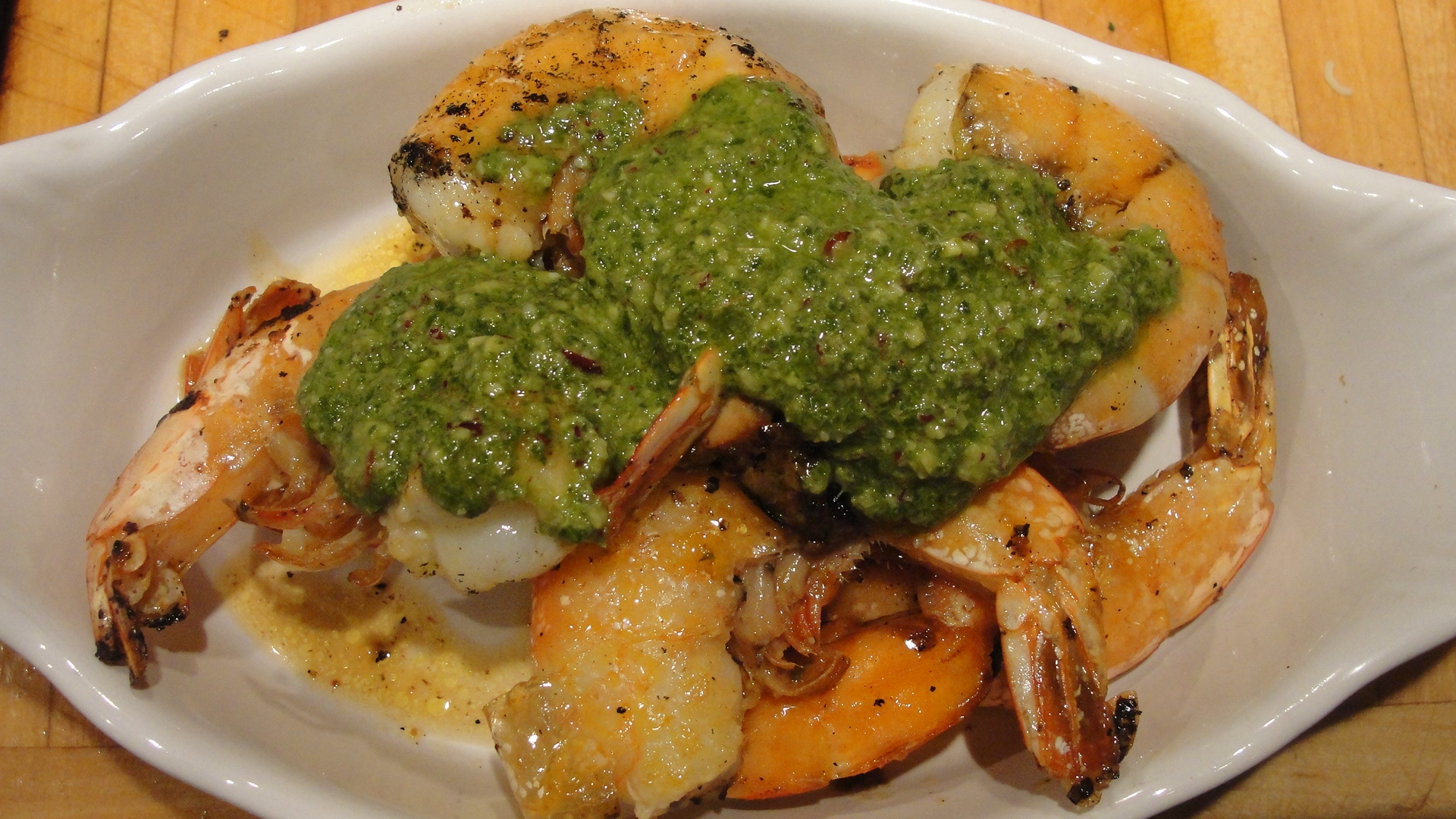 Wild caught shrimp sauteed with organic garlic and onion in olive oil with homemade garden pesto and drizzled with fresh lemon juice, freshly picked and squeezed.  Dessert: Fruit with nuts or organic raw coconut meat.
Some of my poor decisions this weekend could not be helped because of location, temptation or just plain flirtation with past habits.  Why would I ever stray again? Eating standing up, choosing diet soda over water, noshing without tasting and multitasking, over indulging in sugar and not having a back up plan when not in my own kitchen will not be re visited any time soon.
My body loves organic food, eaten meditatively without stress and served pleasantly in appropriate portions.  It's good to be validated by my own body.