All ingredients can be purchased organically at Mother's or Whole Foods or Von's
1-pound ground chicken
1 28-ounce can of diced fire roasted tomatoes (I used Muir Glen)
5 large carrots, sliced into ¼ inch rounds
1 large yellow onion, sliced
1 green pepper, thinly sliced
1 tablespoon Better than Bouillon paste seasoning, any flavor (I used organic mushroom)
1 Tablespoon dried oregano flakes
2 bay leaves
2 tsps. Olive oil
Optional: 1 – 2 tablespoons of minced garlic
Optional: 1 – 3 teaspoons red hot pepper flakes
8 oz. egg noodles
Parmesan slivers or shavings
In a large saucepan, heat oil in bottom of pan and when hot, add onions, carrots, green pepper and bay leaves.  Stir and cover for @ 5 minutes till onions become somewhat translucent.  Add garlic if using and stir and let cook uncovered till golden.
Add chicken, oregano, flakes and paste seasoning and stir frequently till chicken is cooked through and no pink remains.  Add tomatoes, combine and cover for @ 10-15 minutes so the flavors can meld.
Meanwhile, boil a large pot of water, add noodles and cook al dente. Drain and Serve immediately.  Top with cheese.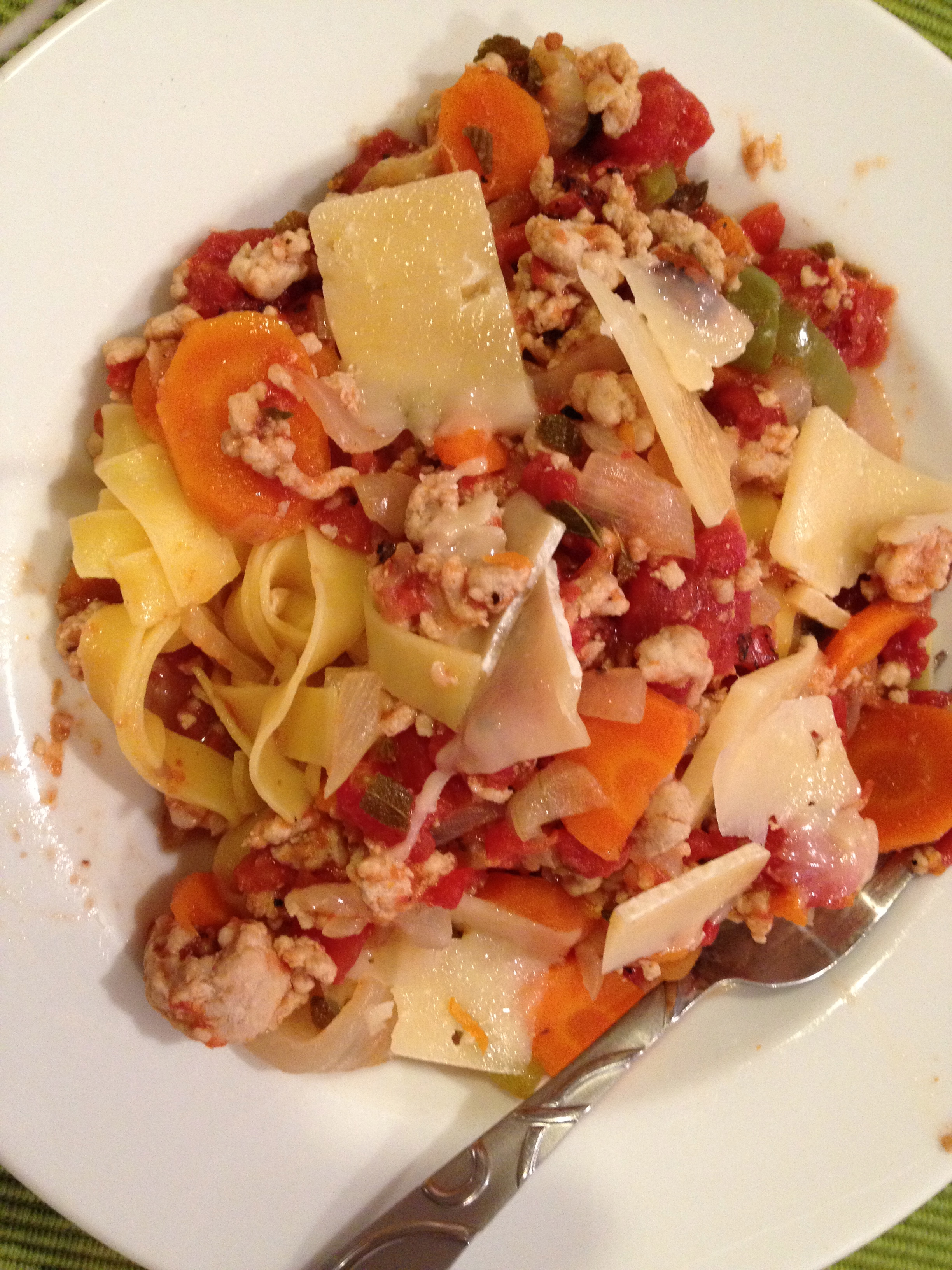 This was an incredibly easy, delicious, just put it all together in a pot kinda meal and extremely healthy!