My friend JC (yup, that's her initials), vouched for reading Drop Dead Healthy – One Man's Humble Quest for Bodily Perfection by A.J. Jacobs.  She said it was witty, hilarious and informative.  I agree.  It's also an easy read, not one of those heavy-duty health diatribes.  Jacobs is self-effacing, accurate and adventuresome.  His journey is memoir at its funniest.  I actually snickered out loud today in my chiropractor's office.  He also includes humorous pictures of himself in comical predicaments as he experiments on himself.  A clever and lighthearted view on what is sometimes an obsession with our health.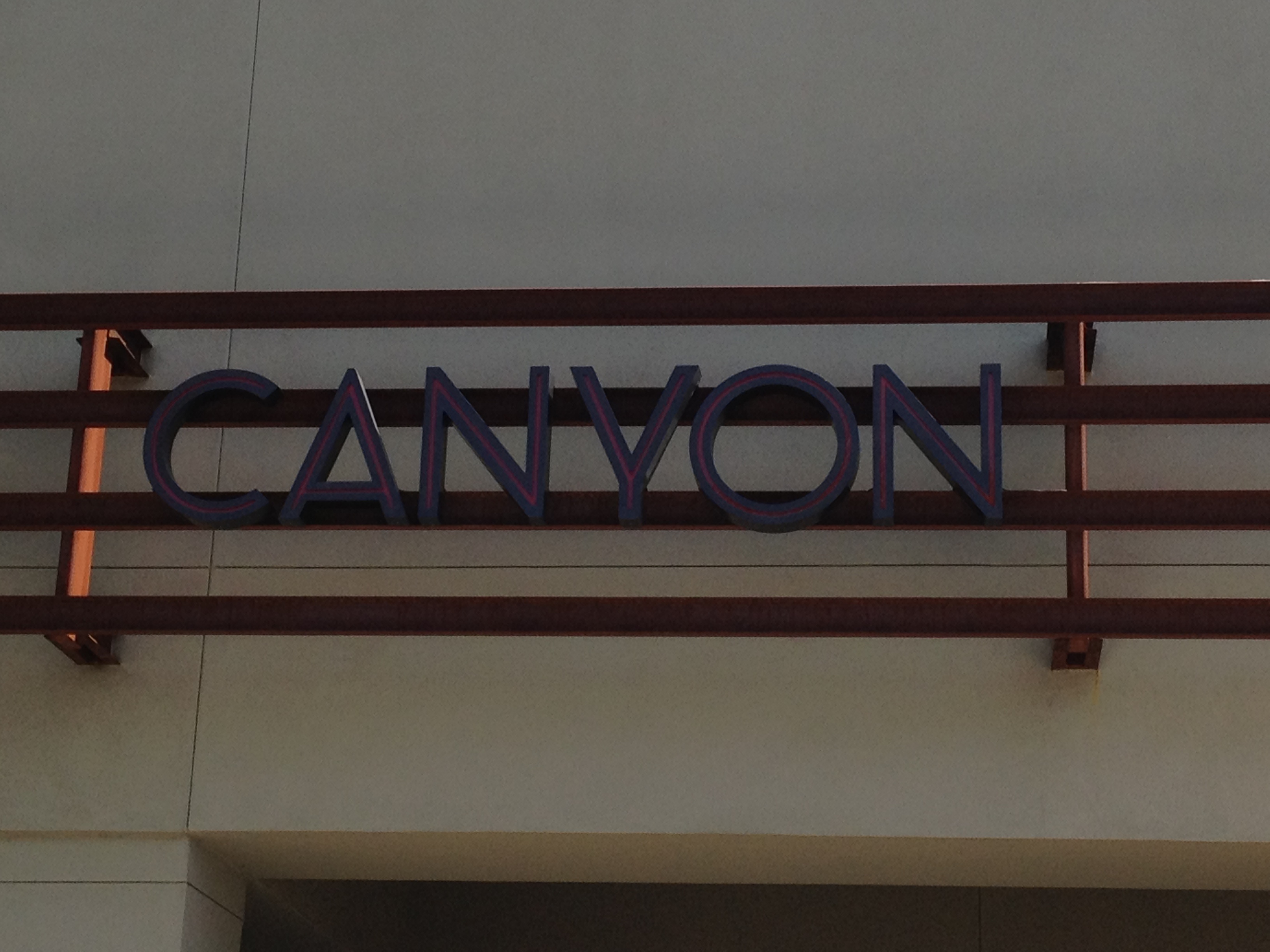 Canyon in Anaheim Hills –A restaurant my husband and I enjoy sans the kids, mostly. Both our daughters are home and we celebrated my mom's birthday today there.  It's also a bon voyage as she flies out to Argentina in four days.  All of Chef Mead's menus are planned around locally sourced produce and is distinctly fresh, many times organic and always interesting.  Last time, I had the special – ostrich.  They have an open kitchen and their own organic garden.  Their ahi tuna, tempura battered green beans and blue crab cakes are delectable for starters.  You can order a personal pizza any way you want. The veteran wait staff is knowledgeable.  Desserts are insane!  In November we had their seasonal pumpkin mousse parfait layered with ginger cookies and cinnamon cream.  Chocolate always appears in some decadent form.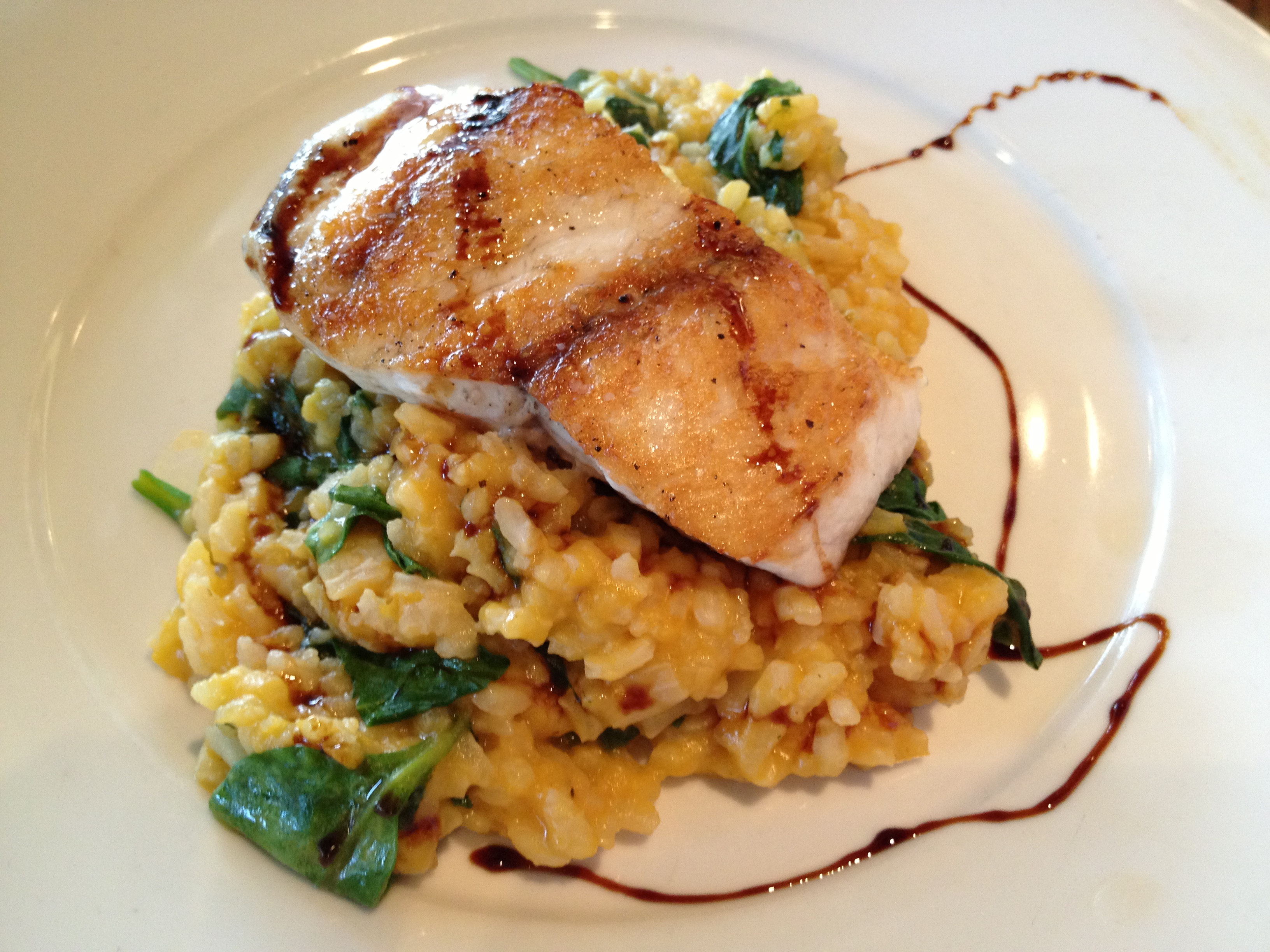 Barimundi Catch of the Day with Risotto – What the Birthday Lady had!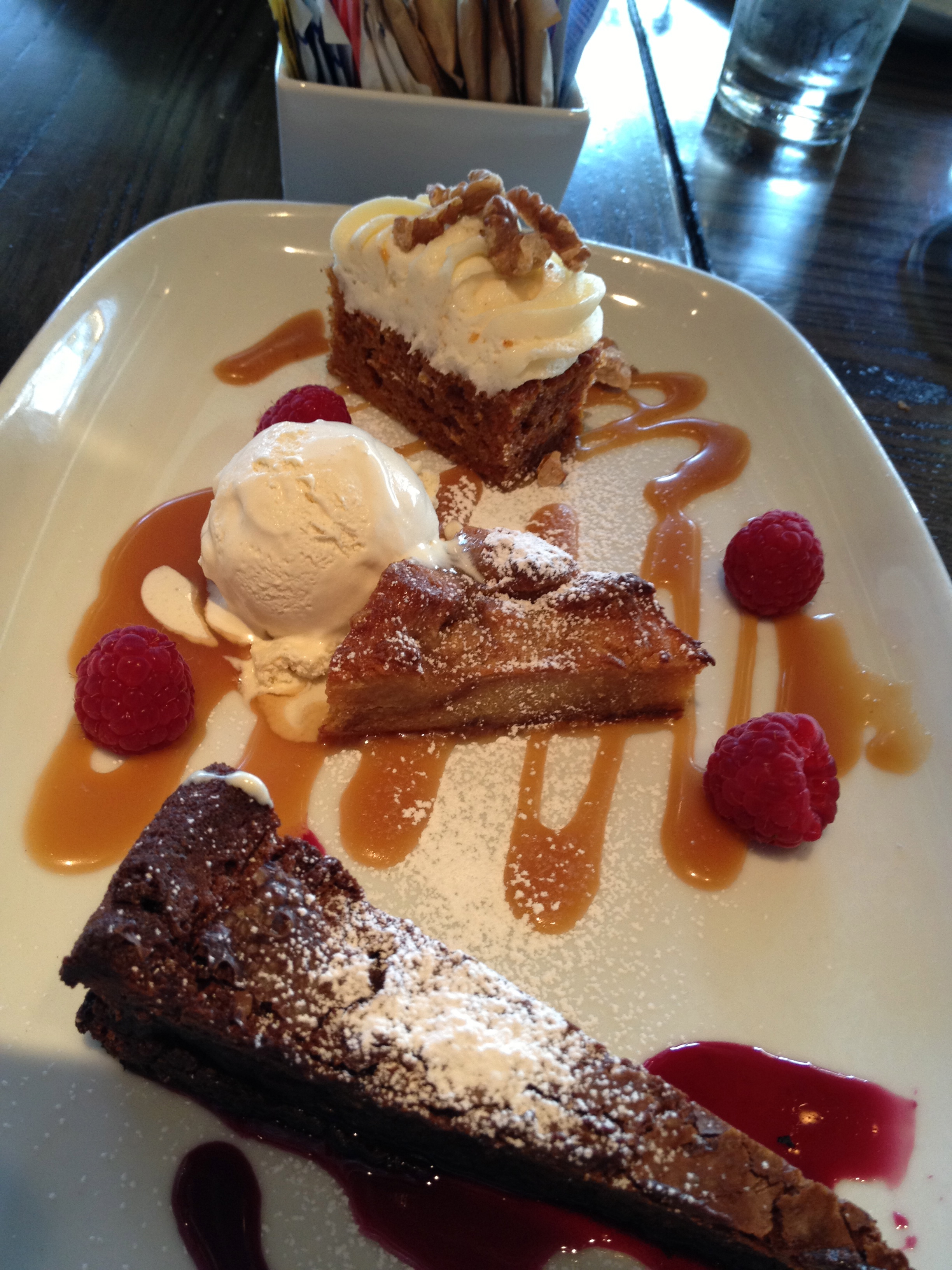 Dessert trio – Warm Chocolate Cake with Merlot Sauce, Bread Pudding with Ice Cream and Carrot Cake with Walnuts swirled with Caramel Sauce