So glad to see a review in the Register newspaper that also lauded Amadeus at the Maverick Theatre – go see it – check out my blog on it – there's still time.  It closes on the 23rd.
Less time but maybe still some tickets left for Wicked showing at Segerstrom Hall till the 17th.  We went to see Wicked last weekend, and you still have 2 days left!!  Winnie Holzman bases her enchanting playbook on the not so engaging (boring) novel by Gregory Maguire.  Come to think of it, I liked The Wizard of Oz movie much better than the book by Frank L Baum.  Stephen Schwartz makes the play come to life with spirited music and lyrics. I have seen this magical show several times, and every time I attend, I am bewitched and catch some new nuance or meaning.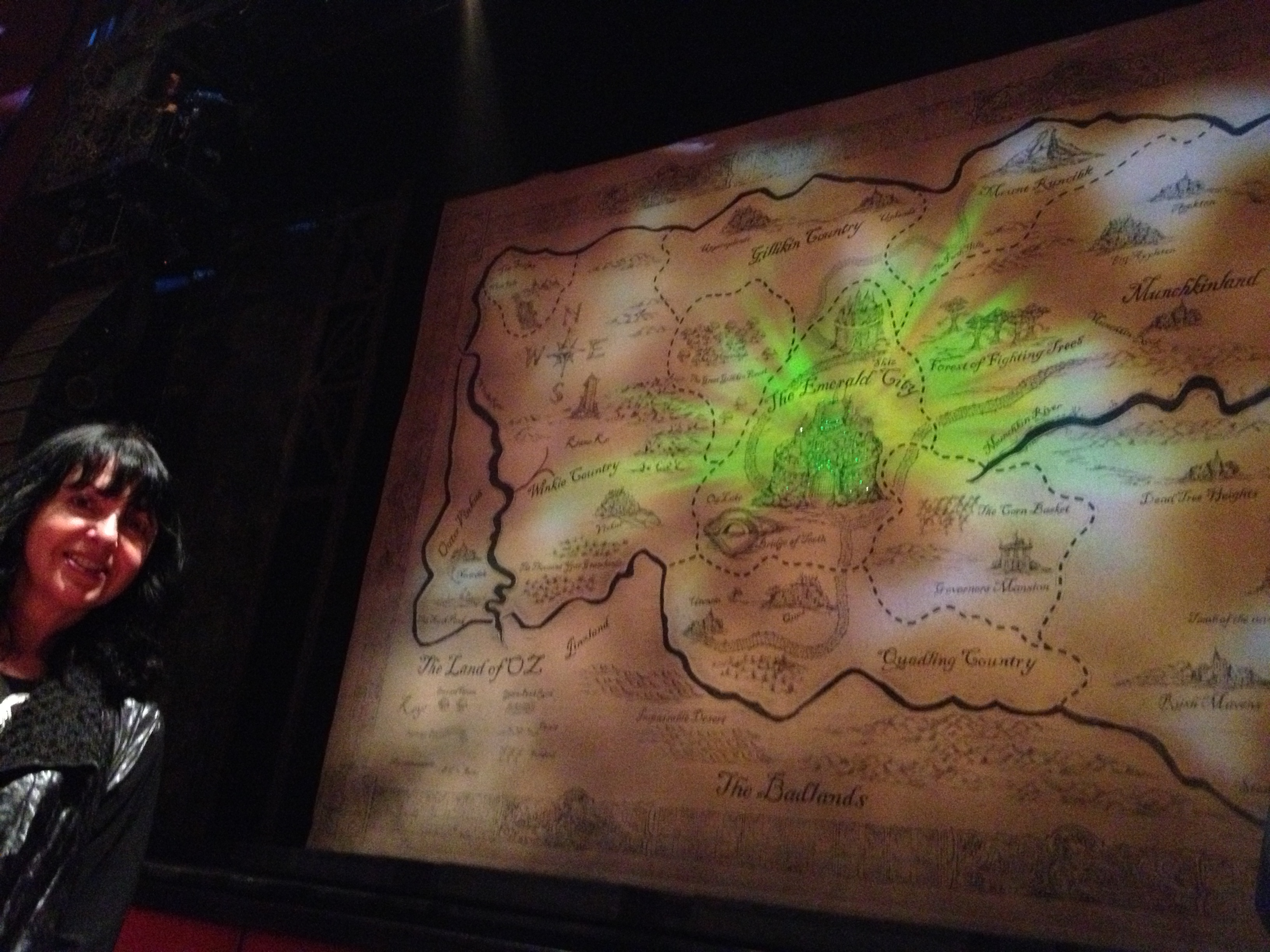 Purchase tickets for April 16-28 and go see Billy Elliot at the same venue.  I remember when my BFF took me to see Billy Elliot on Broadway and she had a backstage tour arranged. It was super special. So is the show.   It's a tale based on a motherless boy who trades in his boxing gloves for ballet slippers and it entwines the politics of Northeast UK during the Miner's strike in 1984.  Will say no more.  Perhaps you have seen the 2000 non-musical movie. The movie had some great T.Rex and Iggy Pop tracks.  For the musical the score is written by the one and only Sir Elton John and lyrics and playbook by Lee Hall.
Speaking of music, my husband merrily came in two days ago from work and posed me a riddle. "It's a gift.  It's a gift I have given you before, but it's different and I haven't given this gift to you for a long time.  But I think you will like it because you have liked it before."
"Is it diamonds?" I always reply.
"Nope. It's Bowie's new album – The Next Day. "
It's true, he has gifted me every one of my Bowie albums and he was the one who turned me on to Bowie in the first place with the powerful and even more revealing and true today, song, Changes.  But that is a whole other story.
I am listening to it and loving it.  I would recommend it to any Bowie lover for refreshment and maybe some young people so they can listen to a true handsome voice without auto tune. His voice is still strong and full of range as ever.  His lyrics still haunt.  My favorite track so far is Love is Lost.  "You refuse to talk but you think like mad – you've cut out your soul and the face of thought – oh, what have you done?"  Classic.  Vintage Bowie.
And I might have mentioned this before, but Live from Daryl's House is a close up look at legends that drop by Daryl Hall's renovated circa 1700's house in upstate New York.  Amazing artists jam and dine at his table.  Snippets of conversation are edited in as if you're eavesdropping.  Check out Palladia on TV or stream it.
More tomorrow on a funny book my friend recommended and I am enjoying, a revisit of a fine nearby but overlooked restaurant and some tidbits on one of my favorite shops!
Hope your birthday was out of this world – you know who – more to come and may my daughter land at LAX safely home tonight!