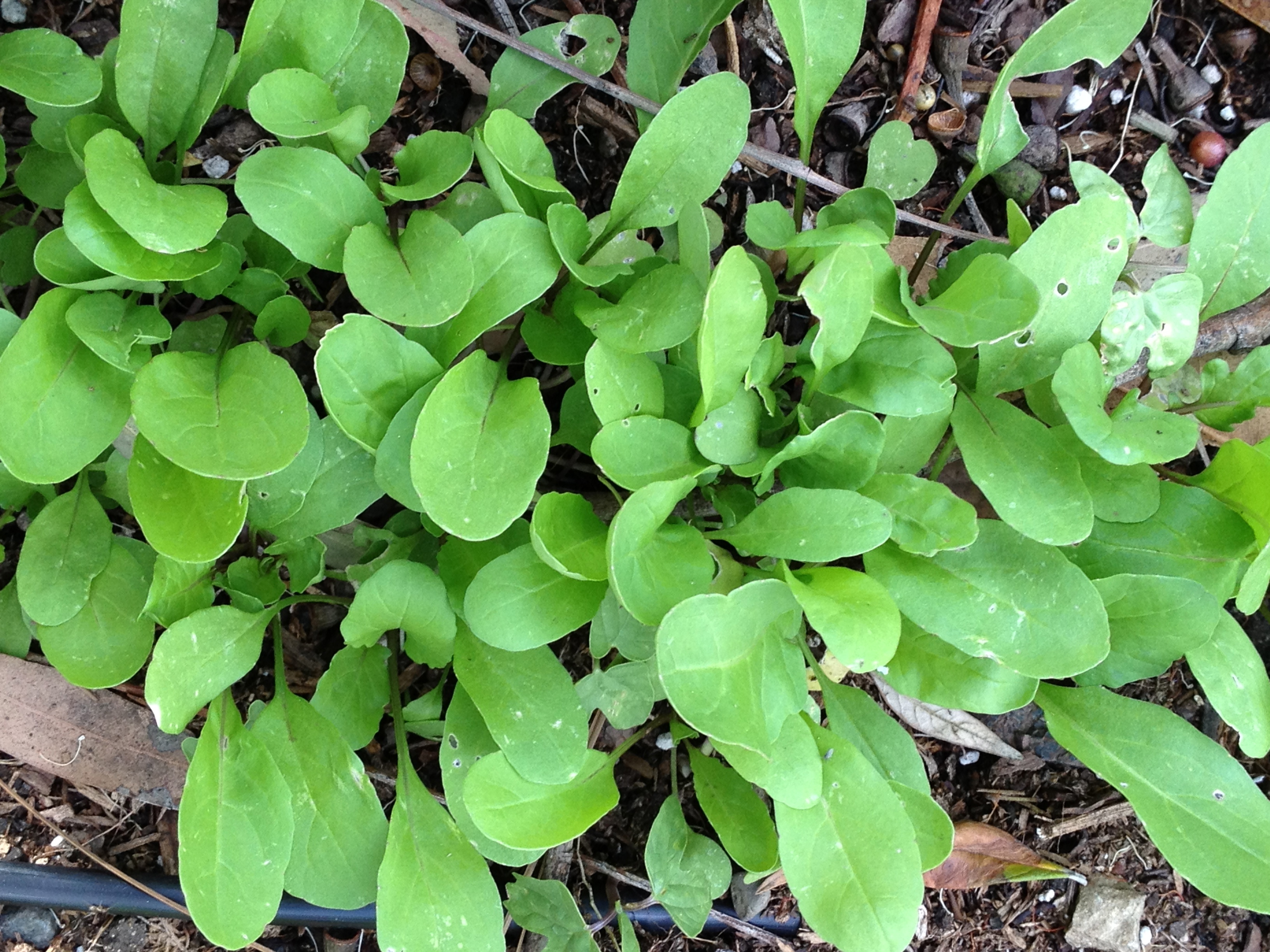 My first time in Europe was in the City of Lights or Paris. Among other many morsels of meals, I had a salad with Roquette. I was convinced it tasted just like Arugula and soon investigated and sure enough it was the one and the same easy to grow from seed annual grown for its flavorful green lobed leaves.
Upon further query, I realized all the English cookbooks and chefs like Jamie Oliver, his nemesis Gordon Ramsey and Nigella Lawson mention this nutty and spicy plant as Rocket.  When we traveled upon English shores years later, it was verified by my very own taste buds – Rocket=Arugula.
This quick growing edible leaf matures quickly and is best sown in cool weather and is a rather thirsty plant.  It is perfect for Southern California from December to February.  Just keep sowing seeds every two to three weeks and you will be shot right up to Rocket heaven.  It has the least amount of carbohydrates of all the lettuces if that is a concern.
Here is a recipe for Arugula I created for a five-course menu – New York Themed Luncheon.  It was my starter followed by Prime Rib and sides.  Ideally, the dressed greens are an amazing presentation and taste sensation when placed gently inside Parmesan Cup-Shaped Nests but feel free to just partake of the delectable arugula.  The simple dressing makes the arugula stand out and it is well partnered with tangy, crusty Parmesan.  What a cute Easter Basket rendition of salad for your Easter Brunch, Lunch or Dinner!!!  If the Baskets don't come out just so, just break them up and add to the salad as if that is what you meant to do all along. Keep it Simple, Sista.
Arugula in Parmesan Baskets
1 bag of Baby Arugula Salad Leaves (or if you are growing it, around 4 generous cups)
2 and 2/3 cups of SHREDDED Parmesan Cheese
Juice of one organic lemon (preferably from your own backyard, if you live around here)
1-Tablespoon Organic Extra Virgin Olive Oil
Salt to taste
Heat a nonstick 10" skillet over med. Hi heat.
Sprinkle 2/3-cup cheese evenly into hot pan.
Cook Cheese "crepe" until slightly golden underneath.
Using a spatula and your fingers, carefully lift out webbed "crepe" and drape the uncooked and pliable side over an upside down glass tumbler, making sure to press firmly to shape it into an upside down bowl over the glass.
Lift and turn baskets over very carefully when cooled.  They can sit for several hours.
Toss salad with lemon juice, oil and salt at the very last moment before serving into the baskets.
Serves 4
Buen Provecho or Bon Appetit