There is absolutely nothing like Christmas in NY.  From the minute you arrive/leave the decorated airport to the minute you walk the streets with the smell of fresh cut pine trees as you quickly pass by (everyone walking fast and looking straight ahead or down) and roasted chestnuts wafting from small outdoor vendors, to the minute you hear the snow falling silently, as you warmly watch from an inside window, warm cup of tea/coffee,  hands clasped around the mug.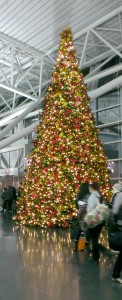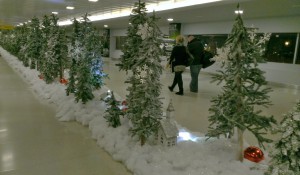 John F. Kennedy Airport Decor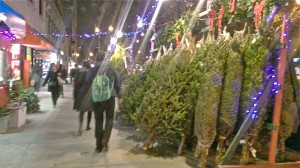 City sidewalks
Night and day at Columbia University, Manhattan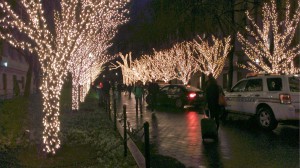 Good Luck to both my munchkins during finals!!